The Worthy Company Announces New Innovation, Rebrand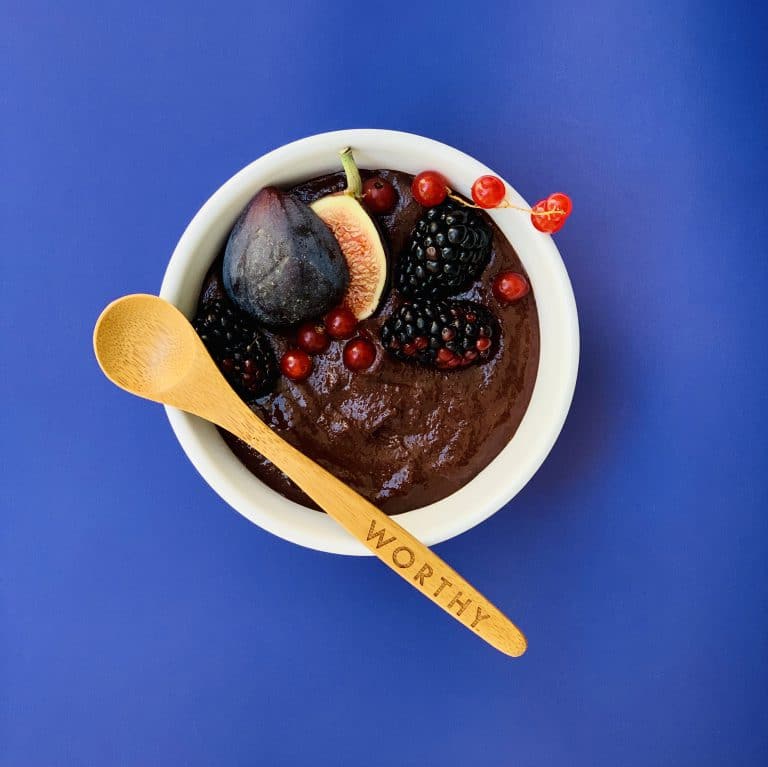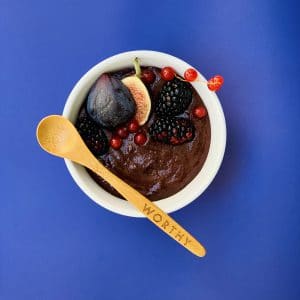 CHICAGO– In May 2020, The Worthy Company, innovator of the plant-based, ready-to-eat Worthy Bowl, will launch a new Mango & Greens flavor, along with a rebranded look for the entire product line. The new packaging debuts just weeks after The Worthy Company Co-Founders, Nydia Shipman and Sarah Renahan, won 2nd place and received a $30,000 grant from a virtual pitch competition, WomanMade, hosted by PepsiCo (originally slated for Expo West, before it was postponed). WomanMade is an initiative dedicated to advancing female-founded businesses within the food and beverage industry and committed to innovation and social impact. The Worthy Company also celebrated being named a finalist for NEXTY's Best New Special Diet Food category.
Launched in 2018, The Worthy Company burst onto the plant-based scene with their clean, complete nutrition Worthy Bowl – a revolutionary snack in the form of a travel-friendly bowl that can be enjoyed at home or on the go. Creating a new retail category and leveraging an impressive nutritional profile, convenience and accessibility, and of course, amazing taste, Worthy Bowls are packed with an assortment of fruit, vegetables, protein, fiber and Omega-3s for the ultimate source of uncompromising plant-based nutrition. Each Worthy Bowl contains 3 servings of veggies and fruits, 8 grams of vegan protein, 8 grams of dietary fiber and only 8 grams of sugar totaling about 150 calories. Worthy Bowls are offered in five indulgent flavors such as the new Mango & Greens, Dark Cocoa Cherry, Pineapple & Greens, Strawberry & Greens and Vanilla Orange. All ingredients are natural, non-gmo, vegan, kosher and free from gluten, soy, nuts and artificial flavors.
Mango & Greens: Sweet mango mixes with nutrient-rich veggies like cauliflower, broccoli and white beans to make for smooth, spoonable indulgence with a bright taste of tropics in every bite.
Dark Cocoa Cherry: A naturally indulgent combination of decadent chocolate, sweet dark cherries and superfoods including kale, sweet potatoes and white beans.
Pineapple & Greens: A blend of greens and bright island flavors like pineapple, banana, citrus, kale, broccoli, legumes, and chia.
Strawberries & Greens: The perfect sweet and tart blend of kale, broccoli, chia, fresh strawberry, kale, legumes, and banana.
Vanilla Orange: Vanilla, sweet orange, cauliflower, broccoli, sweet potato, legumes, chia and banana blend to perfection for a creamy, decadent and delicious snack.
"When we started The Worthy Company, we knew it was going to be challenging," said Sarah Renahan, Co-Founder of The Worthy Company. "We are so fortunate to have an extremely dedicated team to tackle the daily hurdles we face as a women-owned business. Being named 2nd place in the PepsiCo WomanMade Expo West Challenge and honored as a NEXTY finalist is wonderful validation for all of the hard work and vision we have put into creating The Worthy Bowl. We are so excited to continue our growth and spreading the Worthy Movement."
"The Worthy Company is committed to providing consumers with delicious, nourishing, plant-based snacks that are made from Mother Nature's resources and can be easily incorporated into everyday life," said Nydia Shipman, Co-Founder of The Worthy Company. "We are currently the only company offering creamy, spoonable complete nutrition from traditional ingredients crafted to fit modern life. We are thrilled to unveil our exquisite new flavor and an updated look to our fans."
The Worthy Company's Worthy Bowls retail for $3.49 and can be conveniently found within the refrigerated section next to yogurt. For more information on The Worthy Company and its full line of products, please visit www.theworthycompany.com. If you are a retailor and would like to carry The Worthy Company's plant-based complete nutrition bowls, please connect with orders@theworthycompany.com.
About The Worthy Company
The Worthy Company, maker of nutritious plant-based snacks, was created by two new moms who came across a real challenge; they couldn't find any on-the-go, delicious, plant-based snacks offering complete nutrition. You know, the type of products with the capacity to help you feel your very best. Your Worthiest. Having searched far and wide from New York City to the suburbs, co-founders Sarah Renahan and Nydia Shipman took it upon themselves to create their acclaimed Worthy Bowls right in their own kitchen. The Worthy Company's Worthy Bowls are an excellent and tasty source of plant-based nutrition, ready-to-eat veggies, fruits, legumes, and chia (all in one creamy, delicious little bowl!) to nourish the goodness in all of us, and to encourage self-worth and self-love. Offered in five decadent flavors such as Vanilla Orange, Strawberries & Greens, Dark Cocoa Cherry, Pineapple & Greens, and all-new Mango & Greens. Through its delicious line of convenient, ready-to-eat snacks, The Worthy Company is empowering consumers to eat more plants, avoid animal products, protect Mother Earth — and feel their WORTHIEST! For more information on The Worthy Company and its products, please visit. theworthycompany.com.
For More Information
theworthycompany.com