The Lil' Pops Makes Debut With New Flavors and Packaging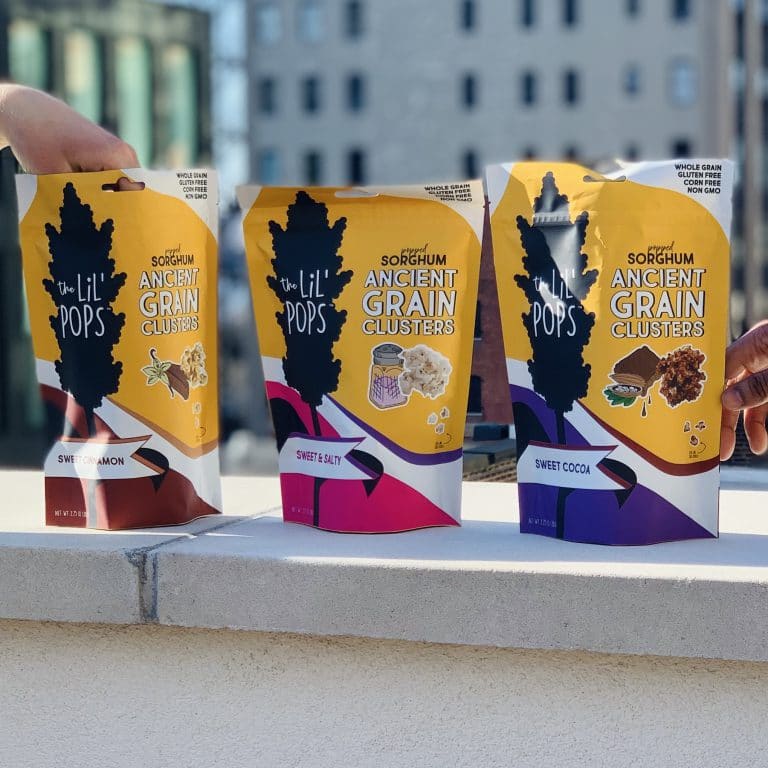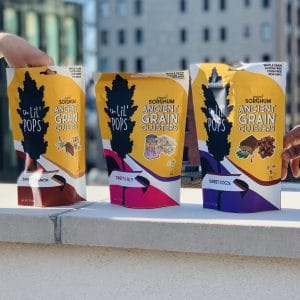 BROOKLYN, N.Y.– The Lil' Pops are all about embracing the power of simplicity by reimagining classic, whole ingredients. Here's their promise—no GMOs, no funky corn additives, and no compromise on spectacular taste. And here to deliver their promise? Their very favorite whole grain, sorghum! Their sorghum pops are ¼ inch across and cute as can be, with an uber-satisfying crunch and a perfect balance of sweet n' salty deliciousness. The Lil' Pops believe in celebrating all this lil' grain can do for the plant and your taste buds.
WAIT, BUT WHAT'S SORGHUM?!
Sorghum is a 10,000-year-old grain. It's part of the grass family and has remained largely unchanged since back-in-the-day. It's a drought resilient crop that plays an important role in regenerative agriculture! Originally from northeast Africa, it's now grown all over the US! And sorghum does it all: flours, puffs, syrups… The Lil' Pops POP it! NON GMO
No funky cross-breeding, no nutrient loss. Sorghum is one of the rare crops that's remained untouched over time. It's just how nature intended: versatile, hearty, and pure as can be.
DROUGHT RESILIENT
Dry climate? Minimal water? Not a problem for sorghum, a grain that naturally conserves our precious water resources. Waxy leaves help to regulate the plant's temperature, and their extra-small pores keep moisture locked in. A fibrous root system extends deep into the soil to help the plant gather every drop of water it can.
REGENERATIVE
Sorghum's superpower? Capturing harmful airborne carbons and enhancing soil health. Regenerative agriculture values soil health, biodiversity, and resilience in the face of climate change. Snacking on sorghum's a great way to help protect our air quality and agricultural wellbeing!
GROWN ON THE HOME TURF
They call it the "sorghum belt!" From South Dakota to Southern Texas, it makes up the largest sorghum supply on the planet. The Lil' Pops work with their much-loved American farmers to bring you their delicious Lil' Pops.
This grain of the past is the grain of the future!
About The Lil' Pops
The Lil' Pops was created by Sydney Chasin an entrepreneur and foodie whose love for this lil' grain began well before her, now, Brooklyn home and back to the Chasin Family Farm. Since she was 7 years old, she's been gluten free, and sorghum's been her go-to snack. The Lil' Pops sprung from Sydney's forever-long love of inventive, gluten free snacking, and entrepreneurial spirit! As a lil' girl selling painted rocks and fresh-squeezed lemonade, she found joy in sharing such simple creations. The Lil' Pops is her latest… simple in essence, delicious in flavor. The Lil' Pops sorghum snacks are available at www.TheLilPops.ccom