Terrapin Ridge Farm's #SupportLocal Campaign Shares Profit With Small Business Customers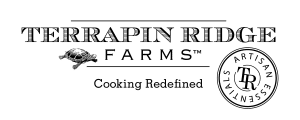 CLEARWATER, Fla.— Terrapin Ridge Farms, a gourmet condiment company, created #SupportLocal campaign to support their small business customer's during the COVID-19 pandemic.
"Local small retailers have helped build our business. Many of them have closed their doors temporarily and we wanted to help in any way we could." Says Mary O'Donnell, CEO and Owner. Terrapin Ridge Farm's #SupportLocal program allowed their small business customers to use TerrapinRidge.com to generate profits for their store.
Terrapin Ridge Farms #SupportLocal campaign works like this:
1) Customer shops as they normally would on Terrapinridge.com
2) If they would like to support their local Terrapin Ridge Farms retailer, they enter the name, city, state, and zip in the Support Local Box at checkout.
3) Terrapin Ridge Farms will total up the retailers profits and send them a check after the program ends!
"Response has been better than we could have imagined. We are delighted to be helping others." states, O'Donnell.
One of their customers, Vintage Heart Elkhart Lake, decided to pay it forward and split the profits further with Elkhart Lake-Glenbeulah School District in Wisconsin to help feed local families in need. Jaclyn Stewart, Owner of Vintage Elkhart Lake shared with her customers that, "you can make a huge difference to local families in our community" with the #SupportLocal campaign.
About Terrapin Ridge Farms, LLC
Terrapin Ridge Farms, LLC is a creator, marketer, and seller of gourmet food products headquartered in Clearwater, FL. The company's product line consists of dips, sauces, dressings, gourmet condiments, garnishing squeezes and jams which can be found in over 3,000 high-quality specialty food and gift stores across the U.S. and Canada. For more information or photography/videos call 727-442-3663. Visit their website at www.terrapinridge.com, their Facebook at facebook.com/terrapinridge and their Instagram at instagram.com/terrapinridgefarms.