Lakanto Unveils Organic Monk Fruit Sweetener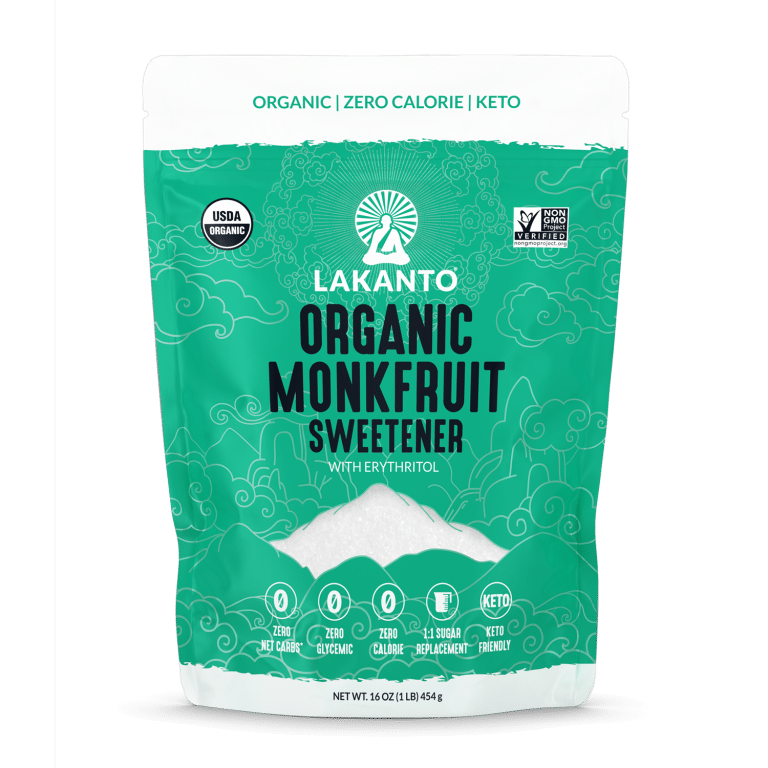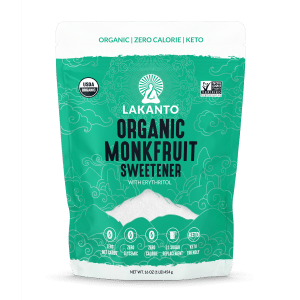 OREM, Utah– Lakanto has launched its newest product, a certified organic monk fruit sweetener, the same year as Whole Foods puts Lakanto in its Top Ten Foods Trends for the second year in a row. The new organic certified sweetener reaffirm's Lakanto's loyalty to the health and wellness community as the U.S. organic market surpasses $50 billion.
Lakanto's Organic Monkfruit Sweetener will be a core product line extension, adding to the list of classic, golden, and baking sweeteners. While the organic product is identical to the flavor profile of Lakanto's Classic Monkfruit Sweetener, the certification stamp will draw in new customers and retailers dedicated to organically certified products. This is one step of many Lakanto is taking to show customers its allegiance to high-quality ingredients and sustainable business practices. The company recently came out with a statement confirming its Classic Monkfruit Sweetener and Golden Monkfruit sweetener are glyphosate- and GMO-free.
"Our monk fruit extract is processed in a zero-emissions factory," said Lakanto's CEO Mykhaylo Dubrovka. "We wanted to provide a product for customers who value sustainability as much as we do. Lakanto's Organic Monkfruit Sweetener is a premium product symbolizing our devotion to quality ingredients and our commitment to respecting the environment. Because we don't use pesticides in our monk fruit farms, customers can feel good choosing any Lakanto product, regardless of the organic certification."
Lakanto's monk fruit is grown in the remote mountains of Guilin, China, hours away from city pollution. Each fruit is pollinated, grown, and harvested by hand, without pesticides, using the same traditional methods monk fruit farmers have used for centuries. Saraya Co, Ltd, Lakanto's Japanese parent company, instills a passion for sustainability into each of its brands. Pulp leftover from Lakanto's monk fruit manufacturing process is even used in Saraya Co, Ltd to make its natural hand soaps. Any remaining pulp is composted and redistributed to local farms.
Lakanto's Organic Monkfruit Sweetener will be available in Sprouts and online at Thrive Market, Amazon, and www.Lakanto.com. It's one of many products Lakanto plans to release in coming months, including grain-free granola and a reformulation of the fan favorite, Suntella.
"When I'm craving a sweet treat, I love Lakanto," said Lakanto ambassador and NY Times best-seller of Genius Foods Max Lugavere. "And since their erythritol comes from corn, a major commodity crop, I'm glad to know that it is now available in organic."
About Lakanto
Lakanto was established in 2015 with its headquarters located in Orem, Utah. Lakanto's mission is to "bring chi to life by creating innovative, delicious, sugar-free products. We inspire people to reach their highest potential in health and wellness by helping them discover their chi." More information can be found at www.lakanto.com.
In light of COVID-19, Lakanto is taking extra planning and precaution to ensure the health and safety of its staff and others while continuing to meet the needs of the supply chain and increasing demand for Lakanto products.
For More Information
lakanto.com/products/organic-monkfruit-sweetener
Like what you're reading?
Subscribe to BevNET+NOSH Today
Subscribe today and get access to the leading industry resources in the food &amp beverage industries. News, trends, industry data, expert analysis and much more.
Access all of these benefits:
Unlimited access to all content on BevNET.com and NOSH.com
Exclusive access to hundreds of educational videos
Watch subscriber-only live programs such as Office Hours