Jonesbar Expands Flavor Lineup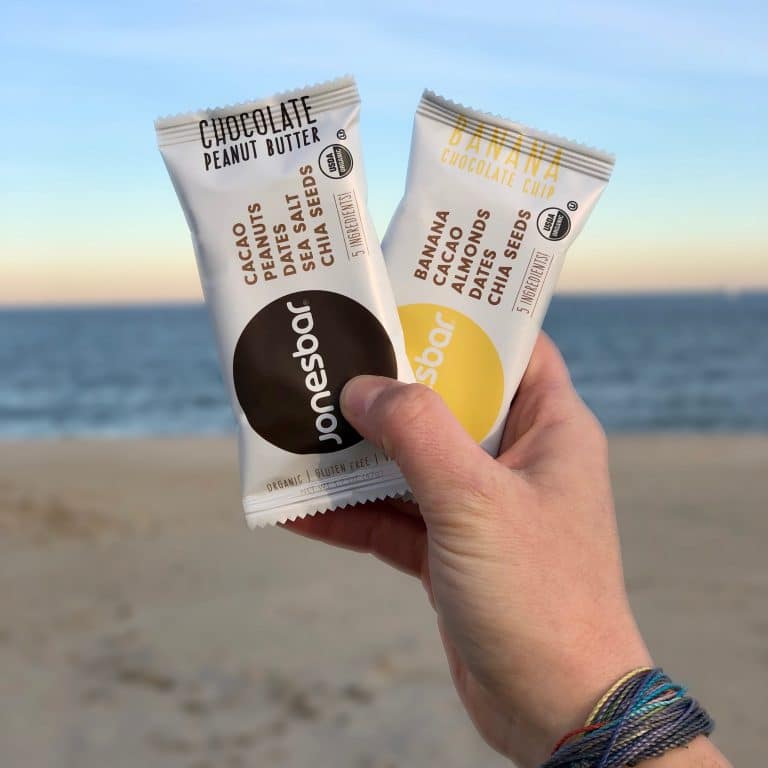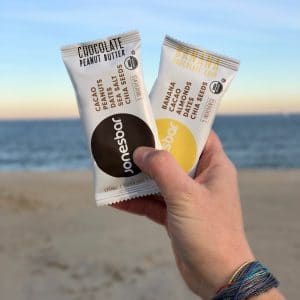 MANASQUAN, N.J.— Jonesbar, known for its handmade organic, minimal ingredient snack bars, is expanding their lineup with two new flavors: Chocolate Peanut Butter and Banana Chocolate Chip. After listening to their loyal customers and their desire for more chocolate offerings, the organic energy bar company has crafted a recipe they feel will supply consumers with a simple and clean option in the market.
With the focus on simplicity and honest eating, jonesbar continues their mission by having both flavors handcrafted with just five organic ingredients.  100% pure cacao is the driving force in the two new chocolate Jonesbars. With most bars on the market using some sort of chocolate that contains added sugar, natural flavorings and other additives, the company is using cacao in its purest form.
"We want our customers to be able to pick up any of our bars and instantly know they are making a solid choice.  We're so proud to be offering a back to basics snack bar that gets its chocolate flavor from just one ingredient: organic cacao," said Taylor Jones, Founder and CEO of Jonesbar.  "Our goal is simple; be the purest bar on the shelf. That means nothing added, nothing hidden, just real food."
The launch of the two new flavors follows a widespread growth in the Northeast over the last two years and an increased distribution with over 700 retailers carrying Jonesbar.  The company will be launching both flavors immediately online at Jonesbar.com and Amazon, and to retail outlets throughout the upcoming year.
About Jonesbar
Established in September 2015, Jonesbar was born by the sea in Manasquan, NJ.  All their bars are handmade in small batches offering an unrivaled texture and freshness.  Each bar consists of only 4-5 organic ingredients, which are conveniently listed on the front of their packaging.  Jonesbar offers six flavors: Coconut, Mango, PB+J, Peanut Butter, Chocolate Peanut Butter and Banana Chocolate Chip.  All bars are Certified Organic, Certified Kosher, Gluten Free, Soy Free and Vegan. Jonesbars can be found in select Whole Foods, ShopRites, Fairways, Duane Reades and many local natural food stores and coffee shops. Learn more at www.jonesbar.com. For samples and wholesale inquiries please email hello@jonesbar.com