Drink Wholesome Launches Protein Powders Made From Real Roods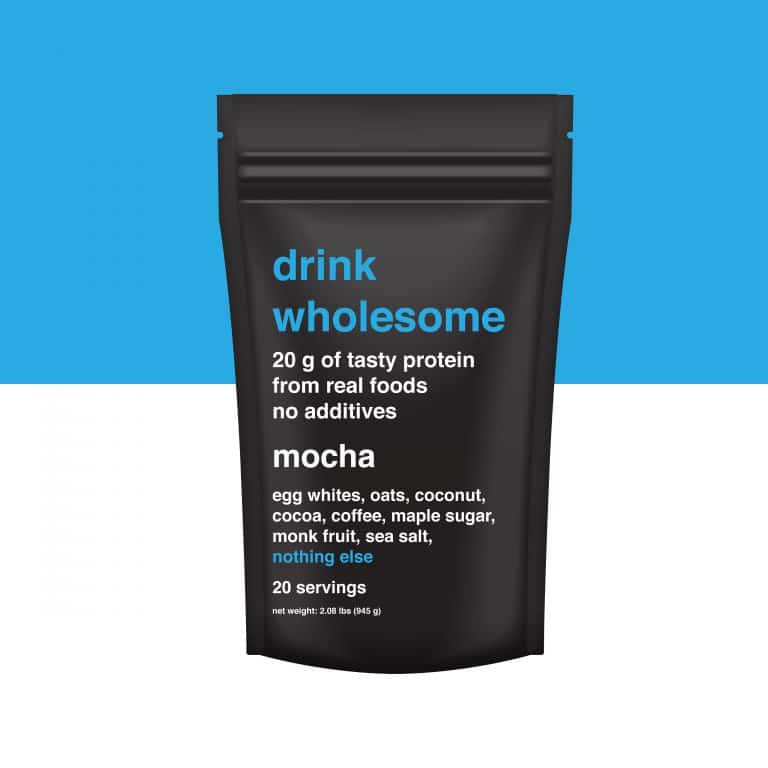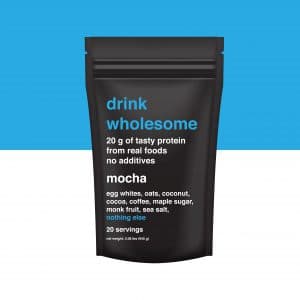 What is in your protein powder? While racing skis in college, Jack Schrupp put a lot of thought into what he put into his body. At some point, he considered taking a protein supplement, but he could not find one that a) was not full of additives or b) did not taste like chalk. Instead of settling for one or the other, Schrupp took his favorite real foods and made his own. Thousands of grams of protein later, he launched DRINK WHOLESOME.
As of January 1, 2020, DRINK WHOLESOME makes protein powder in small batches using real foods like egg whites, oats, and coconut. Their two flavors, mocha and peanut butter coconut, taste incredible, and have no additives whatsoever – nothing artificial; no colors, flavors, or preservatives; no anti-caking or gelling agents, emulsifiers, stabilizers, or thickeners.
According to Schrupp, "very few protein powders can claim that they are additive-free, and even fewer taste any good."
This makes DRINK WHOLESOME an impressive newcomer, and has impressed many of its early customers, some of whom are already placing second orders. "DRINK WHOLESOME is hands down the best tasting protein powder I have ever tried," wrote one customer. At the moment, DRINK WHOLESOME is only available at drinkwholesome.com. They hope to release new flavors and a vegan protein powder soon!
For More Information
drinkwholesome.com