Ayoba-Yo to Unveil New Packaging at Expo West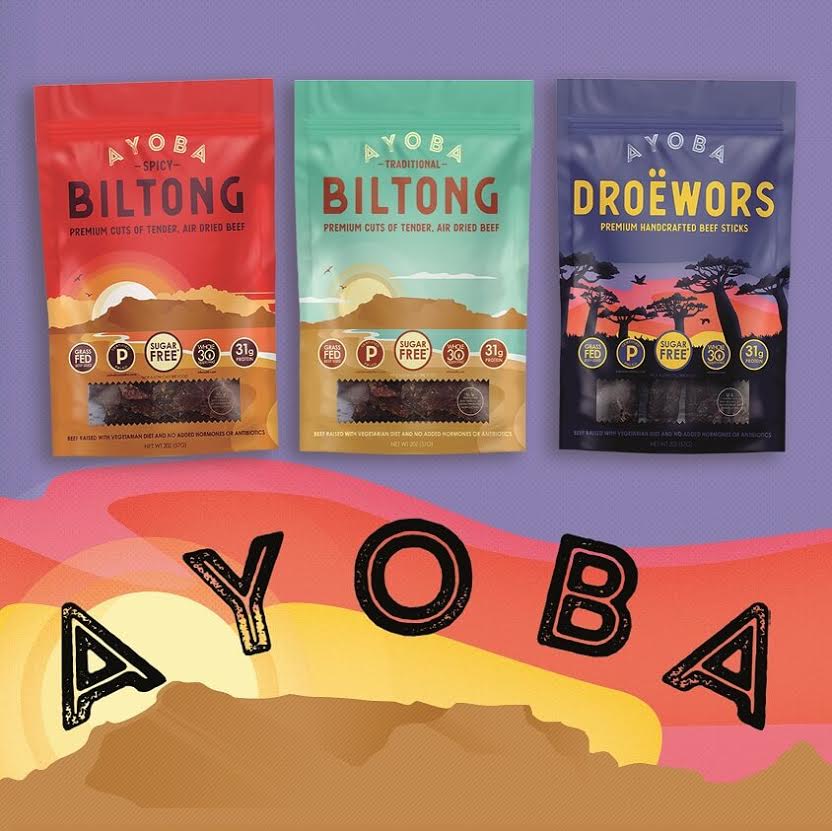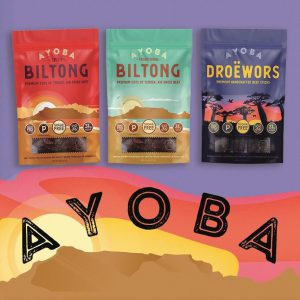 WASHINGTON, D.C.– Ayoba-Yo, known for their all-natural, authentic South African recipe premium grass fed beef Biltong and Droëwors Beef Sticks, is set to reveal their fresh new look at this year's Natural Products Expo West. They will be showcasing their new packaging in Kraft Heinz's Springboard Booth #N1938.
Ayoba-Yo has upgraded their packaging after a complete rebrand that includes fun colors, innovative designs and graphic elements that help tell their story. The new packing also includes numerous health call-outs, including grass fed beef, sugar free, gluten free, 31 grams of protein, Paleo Certified, and just announced Whole 30 Approved.
"We are thrilled to join the Whole30 family and separate ourselves from the other Biltong brands by being the only premium Biltong in the US that is Paleo & Keto Certified as well as Whole30 Approved," said Wian van Blommestein, Co-Founder of Ayoba-Yo.
Ayoba-Yo's new look will stay true to the very core of their mission: to introduce a more delicious and nutritious alternative to the typical meat snack, by using only the finest premium cuts of beef, seasoned with natural spices, in order to create the highest quality beef snacks in the United States.
The eye-catching rebrand targets the health-conscious consumer that is looking for a healthy snack that actually tastes great as well. "In our redesign, it was essential that our new look represented the four pillars of our brand, which are premium, authentic, delicious and healthy," said Adam Palmer, Marketing Director of Ayoba-Yo.
About Ayoba-Yo
After having moved to the United States from South Africa, the van Blommestein family missed their traditional South African recipe beef snacks. So, they decided to dust off their family's recipe book to produce their own authentic South African Biltong, and Droëwors. Ayoba-Yo's Biltong is the only Biltong in the US that is both Keto & Paleo Certified. Ayoba-Yo is a leading Biltong and Droëwors supplier through natural distributors in the US and can be found at top grocers such as Whole Foods Market, Sprouts Farmers Market and Wegmans.
For More Information
www.ayoba-yo.com/pages/rebrand