Unwrapp'd and PB Love CO Collaborate on New Protein Bites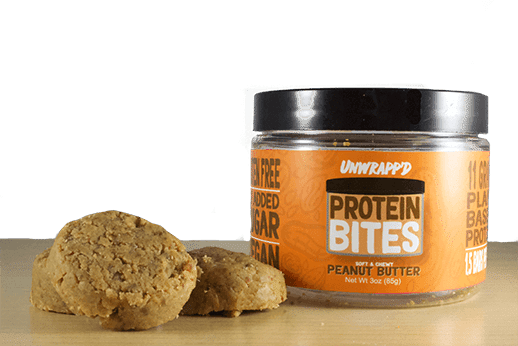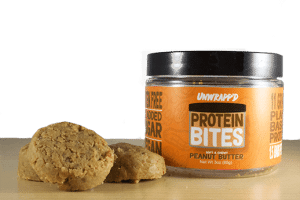 DENVER— Tell the founders of Unwrapp'd and PB Love CO that Denver is not the true food capital of the United States and they'll tell you that you're nuts. As the natural foods industry has become hyper-competitive in recent years, the two Denver startups are bucking the trend and working together. The result? Environmentally friendly, high protein, portable snack bites made without added sugar that are gluten free and vegan.
"There are no words to describe how good PB Love's nut butters taste. But good, clean food is no longer enough. It was after seeing how PB Love shares our commitment to reducing food packaging waste that we knew this was a needed collaboration," said Unwrapp'd Co-Founder, Tom Miner. Unwrapp'd and PB Love CO both use multi-serve, 100% reusable and recyclable jars instead of single-serve wrappers or squeeze packs.
"When Unwrapp'd approached me about this collaboration, our initial phone call went twice as long as scheduled. We had so much in common, from our packaging philosophies to a shared-love of clean, wholesome peanut butter," said Mario Esparza, PB Love CO's founder. The trendy move for packaged food companies in the bar and nut butter spaces, respectively, is to use wrappers and squeeze packs. But because all of those single-use plastics can't be recycled or reused, the Denver startups have decided it's time to make changes. Both companies prominently feature ideas for reusing their jars on their packaging.
"Whether Mario's product or ours, we love seeing all of the creative ideas for reusing the jars. There's no excuse for single-use," added Miner. The new Unwrapp'd protein bites up the sustainability ante by locally sourcing its main ingredient: peanut butter from PB Love CO. The peanut butter is paired with fresh dates and plant-based protein sources.
Promoting local jobs is a significant factor in a business' social responsibility, and by working together the two companies help support and employ those within our communities. The product is available exclusively at Lucky's Markets, Alfalfa's Markets, Nooch Vegan Market and a smattering of local coffee shops and gyms in the Denver/Boulder area to start, as well as eatunwrapped.com.
About Unwrapp'd
Founded in 2017 in Denver, CO, Unwrapp'd is the original eco-friendly protein bar company. Their fresh energy and protein bites are currently available in over 200 grocery stores across nine states, and sold online to all 50 states. Learn more at eatunwrapped.com.
About PB Love CO
Founded in 2015, PB Love is the makers of award-winning nut butters. The handmade peanut butter and almond butters are available at numerous Denver/Boulder area farmers markets and select boutique shops. Learn more at thepbloveco.com.