Rumiano Cheese Company Introduces Grass-Fed Ghee and Regen Butter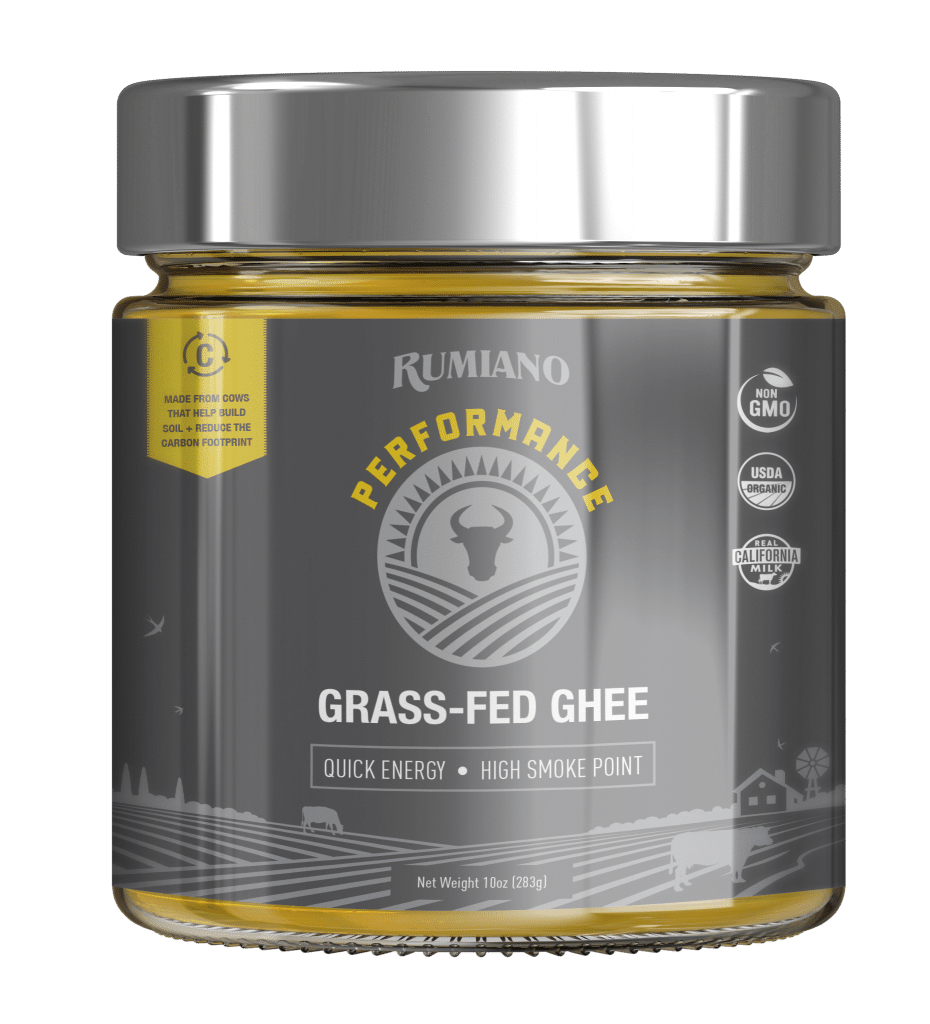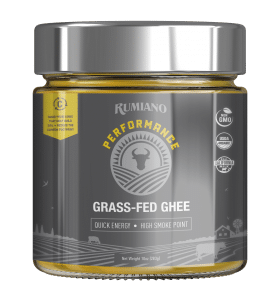 ANAHEIM, Calif.— The Rumiano Cheese Company, California's oldest family-owned cheese company, continues its centennial celebration with the launch of a new line of nutrient-rich products designed to boost energy and cognitive performance. At Natural Products Expo West, the company introduced the first two products in the line, Grass-Fed Ghee and Regen Butter.
Whether following the trendy low-carb Ketogenic diet or just looking to make healthier choices, both organic, non-GMO products offer key nutrients and natural inflammatory properties that support overall health and body function. Ingredients for Rumiano Grass-Fed Ghee and Regen Butter are sourced from family farms and foragers in the Pacific Northwest. Year-round access to pastures and natural grazing of coastal grasses in Northwest California allows the cows to roam freely. This environment makes for happy cows and some of the best-tasting, highest quality dairy products that have increased amounts of nutrients and are higher in both omega-3 fatty acids and beta-carotene.
Rumiano Grass-Fed Ghee, available in three flavors: plain, turmeric black pepper and honey, is made from organic, highly-clarified, grass-fed butter. The clarified butter is slowly simmered until it reaches a rich, golden color and nutty aroma. During the process, casein and lactose are removed making it suitable for those that are dairy intolerant. Each flavor-infused ghee is packed with vitamins, nutrients and healing properties. The shelf-stable superfood has a high smoke-point which makes it ideal for both frying and sauteeing.
Rumiano Regen Butter is a pure, organic, grass-fed butter that boosts energy, focus and brain function. The nutrient-dense butter is infused with functional and detoxifying ingredients including Lion's Mane Mushroom, collagen and MCT oil to reduce inflammation, to improve joint health and to increase nutrient absorption. The product can be added to coffee, tea and smoothies, spread on snacks or eaten directly from the jar.
Rumiano Grass-Fed Ghee and Regen Butter will come in 10 oz. glass jars and will be available in late Spring.
"Ghee is an ancient staple that is gaining in popularity for its tremendous health benefits and versatility. And Regen Butter has incredible fat-fueling properties that greatly impact energy and clarity. We entered this new category due to the increased emergence of the high performance lifestyle and healthy, high-fat diets," said Joe Baird, Rumiano Cheese Company's CEO. "We have big plans to expand our portfolio of organic products and will be filling out our performance line later this year."
Rumiano also recently launched two new products in its Organics line: Rumiano Raw Organic and Rumiano Organic Grated and Shredded Cups and an entirely new line, Rumiano Redwood Coast.
About Rumiano Cheese Company
Rumiano Cheese Company has been in the dairy business since 1919 and is the oldest family-owned cheese company in California. Four generations and 100 years later, Rumiano continues to be at the forefront of the industry. A pioneer in numerous areas in organic and artisanal cheese, Rumiano's award-winning dairy products are made from one of the best milk supplies in the world. The company was the first to market Aged Dry Jack Cheese which went on to become Rumiano's flagship cheese, winning several awards over the years. In 2011, Rumiano Cheese Company launched their Rumiano Organics line, which was the first certified non-GMO organic cheese in the world. To learn more about Rumiano Cheese Company, please visit rumianocheese.com.