Raised Real Launches Organic, Clean Label Breakfast Oats for Kids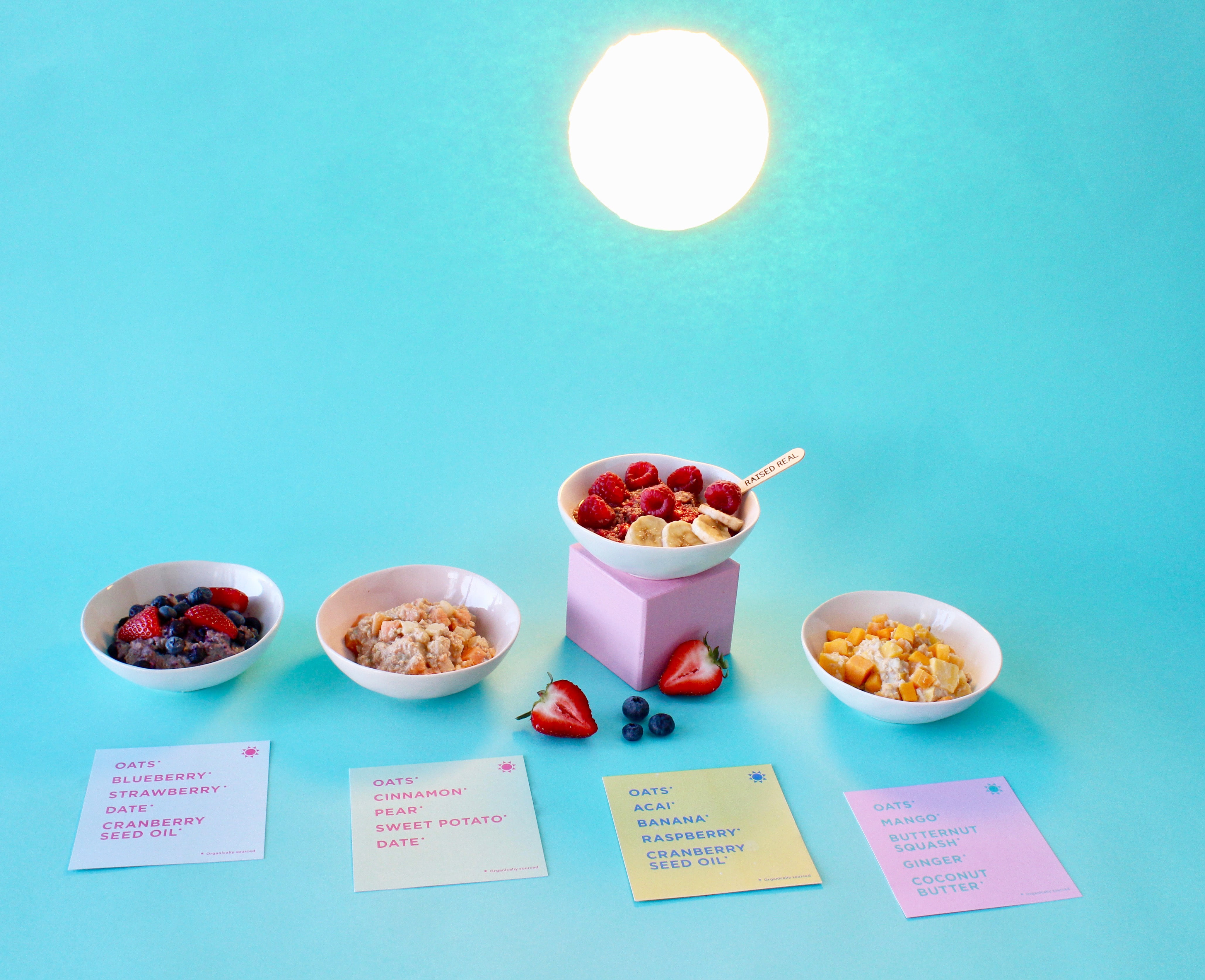 SAN FRANCISCO— Raised Real, the clean label baby and toddler meal service, launched their breakfast line, Breakfast Oats with four organic plant-based meal options, making the brand a full meal platform for parents who are looking for healthy solutions to feed their kids throughout the day. Founded in 2017, Raised Real understands the aspirations of today's parents and delivers organic, nutritious meals with superfood ingredients directly to their doors.
"Parents are looking for clean label options to feed their kids throughout the day, and adding Breakfast Oats to our offerings is an important step for us," said Santiago Merea, CEO and co-founder of Raised Real. "We believe that there is an opportunity to go back to the start with a product that is pretty much the opposite of what we know today as 'baby food' – not pre-pureed, not processed, using only ingredients you can see, and now for every meal of the day."
The launch of Breakfast Oats fulfills the top ask of current Raised Real members, hailing from all over the country, who are looking for high-quality breakfast offerings for their children. Like all Raised Real meals, these four new meals are designed for functionality including immunity, digestive support, and brain development in infants and toddlers. Emerging ingredient cranberry seed oil is utilized in several of the options; the oil is cold-pressed from the superfood berry to provide infants and toddlers with a trio of essential healthy fats. Each meal introduces tiny humans to a great variety of nutritious ingredients and flavors.
Descriptions include:
Oats, Açaí, Banana, Raspberry, and Cranberry Seed Oil
Oats, Mango, Butternut Squash, Ginger, and Coconut Butter
Oats, Strawberry, Blueberry, Date, and Cranberry Seed Oil
Oats, Cinnamon, Pear, Sweet Potato, and Date
Like all other Raised Real meals, Breakfast Oats are pre-portioned and flash-frozen at the farm level.  Flash freezing ingredients at their peak freshness safely preserves fruits and vegetables without adding chemicals or preservatives. Parents can prepare Breakfast Oats in a matter of minutes, by adding 4-6 tbsp. of water to the meal in a saucepan and heating for 5-6 minutes.  Raised Real is available in boxes of 12 or 24 meals, every 2 or 4 weeks starting at $4.99 per meal. Shipping is free.
About Raised Real
Raised Real's organic and clean label meals for kids are delivered pre-portioned and ready to steam, with every recipe developed and tested within a rigorous nutritional framework. Each Raised Real meal is made with superfood ingredients sourced from organic and sustainable farms, delivered directly to your door. Raised Real's mission is to provide nutritious flexible foods that grow with your tiny human—from baby to toddler to preschooler—starting at $4.99 per meal. . Raised Real is available nationwide at RaisedReal.com.