Nightfood Announces Retail Distribution in Meijer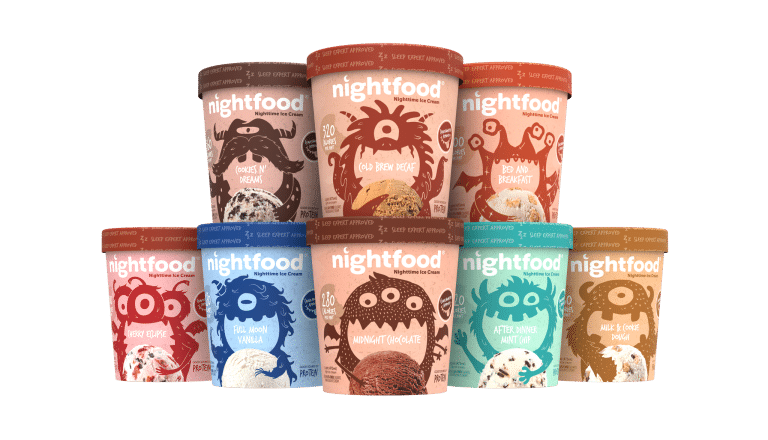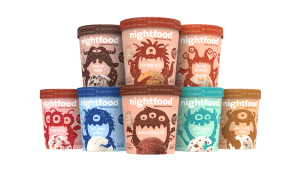 TARRYTOWN, N.Y.– Nightfood, Inc., the innovative company solving America's $50 billion-dollar nighttime snacking problem, has announced the first major retail distribution partner for Nightfood ice cream is the Midwestern super market chain, Meijer.
Ranked as the seventh largest supermarket chain in the United States in 2017 according to Progressive Grocer, Meijer is a Grand Rapids, Michigan-based retailer that operates more than 240 supercenters and grocery stores throughout Michigan, Ohio, Indiana, Illinois, Kentucky and Wisconsin.
Nightfood ice cream is available in approximately 40 percent of Meijer stores, with concentration on higher-volume locations in and around Chicago, Detroit, Columbus, Indianapolis and Milwaukee.
"I'd like to salute the forward-thinking team at Meijer for being the first to see how powerfully the Nightfood brand would be received by the public, both consumers and media," stated Nightfood CEO Sean Folkson. "There's a level of confidence that comes from being validated so early on by such a well-respected and iconic retailer."
The Company announced recently that New England Ice Cream would be distributing Nightfood throughout New England. With Meijer making the ice cream available in an additional six states, Nightfood has now secured distribution in twelve states within six weeks of manufacturing its first pint.
"We've got much more distribution in the works for 2019, both with regard to regional distributors and supermarket chains," explained Jim Christensen, Nightfood's VP of ice cream sales, who formerly held the same position for global ice cream giant Unilever, where he oversaw brands such as Breyers and Ben & Jerry's. "This is a national roll-out. By Q1 of next year, it's our goal to be in 10,000 points of distribution."
"We know people have been waiting a long time for this announcement," Folkson continued. "One of our fans posted on Facebook over the weekend the first picture of Nightfood pints purchased at retail. It's fun to see such enthusiasm and anticipation from the marketplace."
About Nightfood Holdings:
Nightfood Holdings, Inc. owns Nightfood, Inc. and MJ Munchies, Inc. On Feb 8, 2019, it was announced that Nightfood ice cream won the 2019 Product of the Year award in the ice cream category in a Kantar survey of over 40,000 consumers. With the overwhelming majority of at-home ice cream consumption occurring in the hours before bed, Nightfood's sleep-friendly nighttime ice cream, formulated by sleep and nutrition experts, delivers benefits found in no other product on the market. Market research giant Mintel recently released a report identifying nighttime specific food and beverages as one of their most "compelling and category changing" trends for 2017 and beyond.
To enter the Nightfood Ice Cream Giveaway, where the Company is giving away a one-year supply of Nightfood ice cream, plus a brand-new freezer to store it in, visit nightfoodicecream.com – each entrant gets a coupon for a free pint of ice cream (some purchase may be required).
MJ Munchies, Inc. was formed in 2018 as a new, wholly owned subsidiary of Nightfood Holdings, Inc. to capitalize on legally compliant opportunities in the CBD and marijuana edibles and related spaces. The Company intends to market some of these new products under the brand name "Half-Baked." Munchies is currently preparing a patent application with the USPTO for a proprietary ingredient to be used in Half-Baked snacks that Management believes will give it a unique and defensible competitive advantage against other recreational edible brands. The Company believes tremendous opportunities currently exist to launch successful and legally compliant products in this space, and that such opportunities will continue to grow over time.
For more information, visit http://ir.Nightfood.com and http://Nightfood.com