Karma Nuts Announces New Flavors and Packaging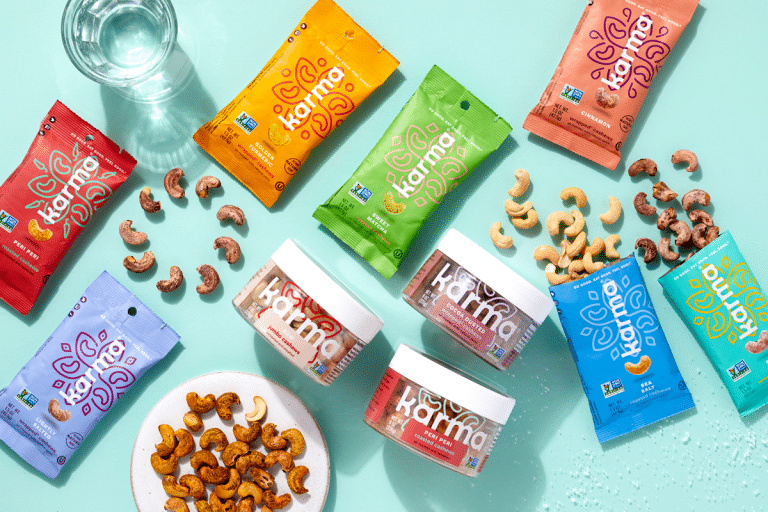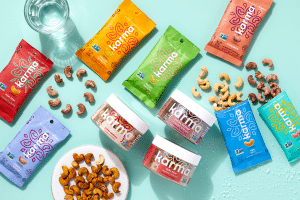 DUBLIN, Calif.— Karma Nuts is mixing up the snack category with its exclusive cashews in three new delectable flavors.
Karma Nuts is home of the award-winning "Wrapped Cashew," meaning they are dry roasted in their natural skin without added oil. This results in our cashews having twice the fiber and antioxidative activity comparable to blueberries! They are also high in copper and manganese, and are a good source of magnesium, phosphorus, vitamin K, zinc, and iron. They contain less total fat than many other popular nuts, making them a great snacking choice.
The new flavors are:
Golden Turmeric Wrapped: these cashews blend the exotic flavors of chili, pepper and turmeric to create the ultimate savory snack. Bold and flavorful, these nuts will liven up your taste buds.
Cocoa Dusted Wrapped: these cashews are lightly dusted with a delicious cocoa coating with a touch of pure cane sugar and vanilla. Indulge your chocolate cravings along with a nutritional boost.
Sweet Matcha Roasted: combines the superpowers of savory matcha with hints of cardamom spice and vanilla to deliver an amazing sweet 'n' salty combo. Revel in matcha's health benefits, which include polyphenols that may reduce inflammation and fight cancer.
These new exciting flavors add to the current Karma Nuts product lineup that includes: Toasted Coconut Roasted, Sea Salt Wrapped, Lightly Salted Wrapped, Lime Twist Wrapped, Peri Peri Roasted, Cinnamon Wrapped, Sea Salt Roasted, Raw Jumbo. We now offer a total of 11 flavors available in 8 oz. jars and 1.5 oz. snack pouches.
The company also revealed a packaging refresh — our jars and pouches are more fun, modern and eye-catching.
About Karma Nuts
Founder and president of Karma Nuts, Ganesh Nair, is proud to provide high-quality cashews sourced from India, as virtually all cashew production takes place in the developing world. For over 80 years, the Nair family has had a passion for healthy living and is committed to bringing great tasting, high quality and nutritious food to the world.