Hope and Harmony Farms Expands Gourmet Peanut Line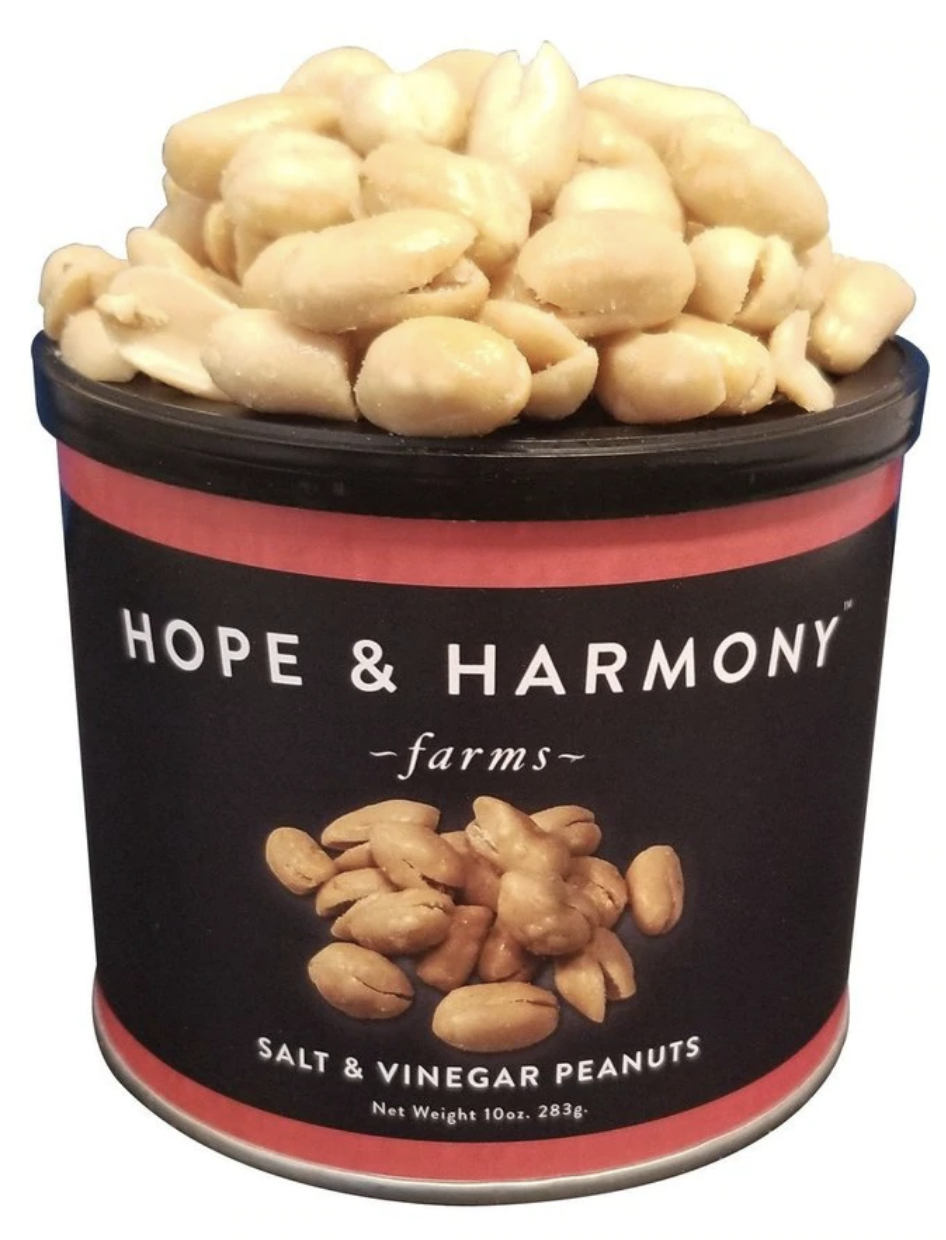 DREWRYVILLE, Va.— Hope and Harmony Farms, owned and operated by fourth-generation Virginia peanut farmers, will debut two bold new gourmet peanut flavors at the 2019 Winter Fancy Food Show in San Francisco, running from Jan. 13-15 . The Dill Pickle and Salt & Vinegar flavors will join the brand's wildly popular Southern-Heat Habanero flavor, which has been featured on The Cooking Channel for its intense spice and incredible crunch.
"Once Southern-Heat Habanero became one of our established signature flavors, we wanted to expand our bold flavor line and give our loyalists the trends and flavor profiles they'd been asking for," says partner Stephanie Pope. The two new flavors build on the brand's signature product–a crunchy, buttery gourmet profile of small-batch, hand-roasted Grade A Virginia peanuts.
"Virginia peanuts have an extensive reputation for being the finest peanut variety in the world," says Pope. "Our products, including our new flavor profiles, are all small-batch, hand-roasted, all natural, preservative-free, additive-free, NON-GMO and Gluten Free. It's important to us as stewards of the land to provide the highest quality peanut products possible."
The new Dill Pickle offers a spin-off from a classic, American staple: bold dill, salt and garlic create the perfect flavor profile for pickle enthusiasts and peanut lovers alike. Salt & Vinegar packs a flavorful punch with hand-roasted Virginia peanuts hand-tossed in the perfect ratio of salt to vinegar.
The new additions are harvested, hand-roasted and seasoned in-house at Hope and Harmony Farms fourth-generation peanut farm, located in the heart of Virginia. The new flavors are now available direct from HopeandHarmonyFarms.com. The Hope and Harmony Farms team will be sampling the flavors during the Winter Fancy Food Show in San Francisco Jan. 13-15 at Booth #362.