Hanley's Pepper Jelly Vinaigrette Now Available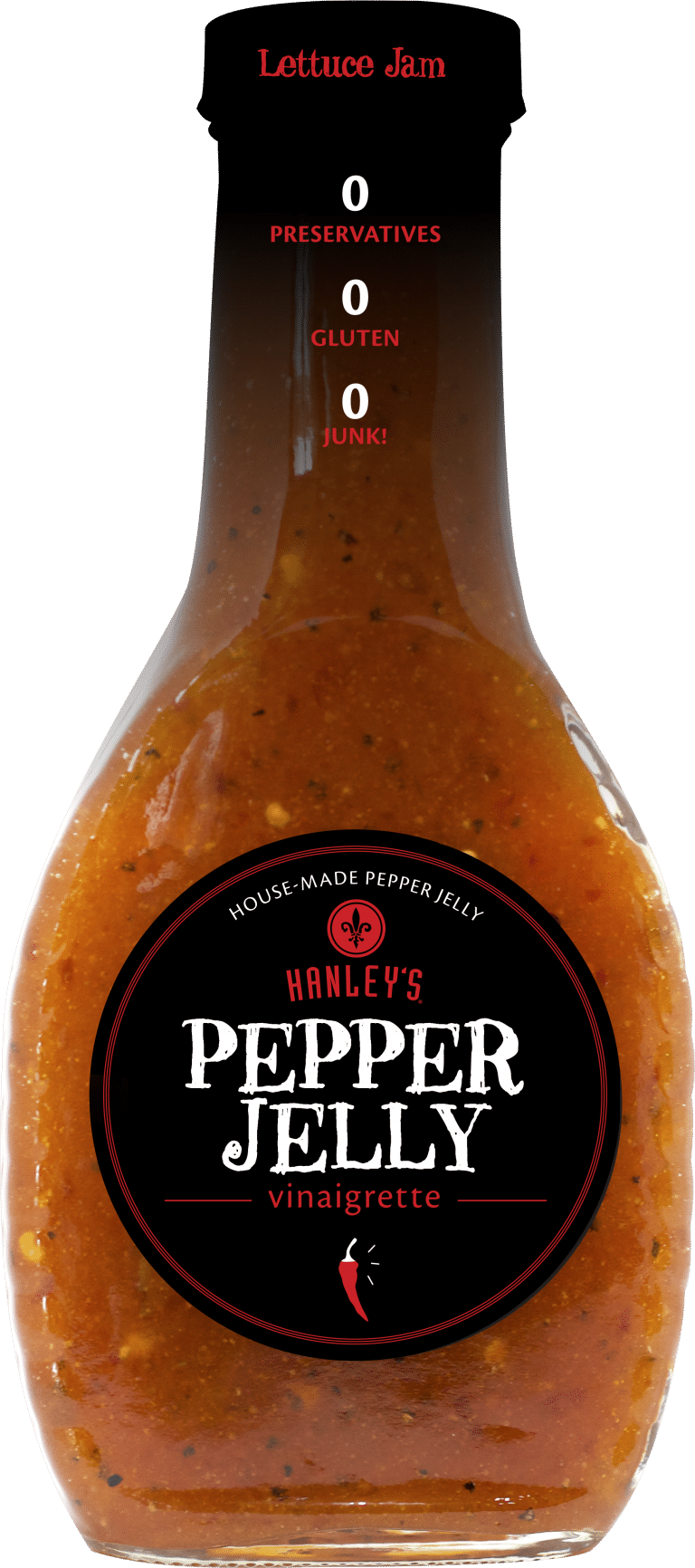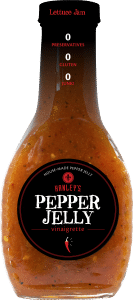 BATON ROUGE, La.— Hanley's, a salad-loving food company, has released a Pepper Jelly vinaigrette made from their house-made pepper jelly, canola oil and red wine vinegar.
"The idea came from our restaurant customers. When we compared it to other flavors and had people vote online, it was the favorite by far," said Richard Hanley, the founder and CEO of Hanley's. "We then tested it at local farmer's market and it was a hit. This flavor-profile fits our unique line of dressings we make from scratch."
How It Is Made
Its sweet and spicy taste comes from our house-made pepper jelly. It is a must-try on a blue cheese spinach salad, glazed shrimp, over cream cheese or a B.A.L.T. (bacon, avocado, lettuce and tomato) wrap.
Unlike a traditional Pepper Jelly, the vinaigrette is more functional being that it is already broken down into a sauce with red wine vinegar and oil, so it can be used with more applications like a marinade, sauces and glazes, as well as a salad dressing.
Where to Find It
You can find the Pepper Jelly vinaigrette in southern retailers like Associated Grocers (Calandro's Market, Alexander's Market, Calvin's, Matherne's, Carters and Oak Point Fresh Market), Rouses Markets and online at www.hanleysfoods.com at an SRP of $4.99 per 9 oz glass bottle or $15 per 64 oz pouch. Pepper Jelly vinaigrette is vegan, GMO-free, gluten-free and made from scratch with no preservatives and no Junk! For more information visit hanleysfoods.com/pepperjelly.
About Hanley's
Hanley's is a salad-loving food company from Louisiana that believes they can change the world by the way people eat. It is the maker of premium, natural salad dressings and croutons with unique flavors for salad lovers.