Frill Launches Fruit & Vegetable-Based Vegan Ice Cream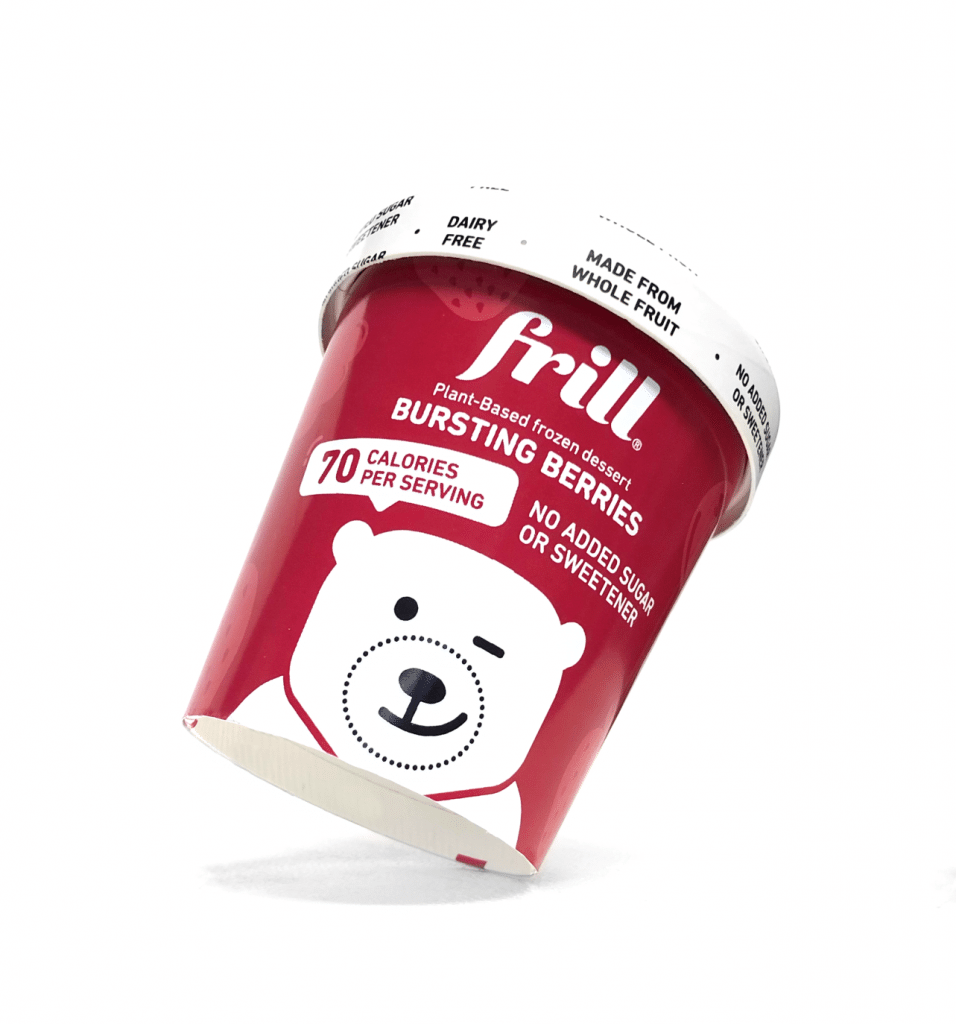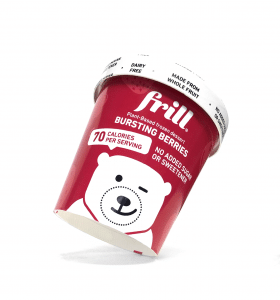 PASADENA, Calif.– Five years ago, a team of artists and scientists from around the world joined together with one goal: to create an uncompromising healthy indulgence. The result? Frill, the world's only whole fruit and vegetable-based dairy-free ice cream.
Made with nothing but whole fruits, vegetables and natural ingredients such as cinnamon and elderflower, Frill offers a delicious, creamy and clean ice cream alternative. Frill ice cream is certified vegan, gluten-free, non-GMO, kosher, paleo-friendly and—unlike other "healthy" low-cal ice cream brands—contains zero added sugar, sweeteners or artificial ingredients. Instead, Frill derives its sweetness from the natural sugar in dates and whole fruits, resulting in half the sugar of traditional ice cream and ten times the fiber. This smooth and refreshing treat also has only 70-100 calories per serving.
"Health-conscious shoppers no longer need to sacrifice taste and quality when it comes to enjoying dessert," said Dr. Khosro Ezaz-Nikpay, CEO of Frill. "Frill offers something no other ice cream can: a real, nutritious, premium plant-based frozen dessert. All of our fruit and vegetables are selected carefully, picked at peak ripeness and frozen immediately after harvest to preserve their full taste and nutrients. Frill's smooth and creamy texture is the result of our high-quality ingredients and innovative technology, and our recipe is based on scientific evidence, not short-term hype or trends."
Packed with nutritious flavor, Frill also serves as a versatile ingredient for smoothies, sauces, salad dressings, cocktails and more.
Available in Bursting Berries, Intense Chocolate, Nutty Carmel and Refreshing Green, Frill dairy-free ice cream can be found in stores throughout the Western United States and Hawaii for an MSRP $5.99-$7.10 per pint. For more information, please visit frillusa.com or connect with the brand on Facebook, Instagram and Twitter.
About Frill
Part of Frill Holding Group, an innovative company developing unique technology for frozen foods, Frills' mission is to give consumers a healthy alternative in one of the unhealthiest food categories: ice cream. Frill uses state-of-the-art equipment to turn whole fruits and vegetables into delicious plant-based frozen desserts that are free of added sugar, sweeteners, modifiers or artificial ingredients. Frill is a listed company on Nasdaq First North under the ticker symbol "FRILL B" and has offices in the United States, Sweden and the United Kingdom. For more information, please visit frillusa.com or engage with the brand on Facebook, Instagram and Twitter.