FishSki Provisions Expands Into Sprouts and Central Market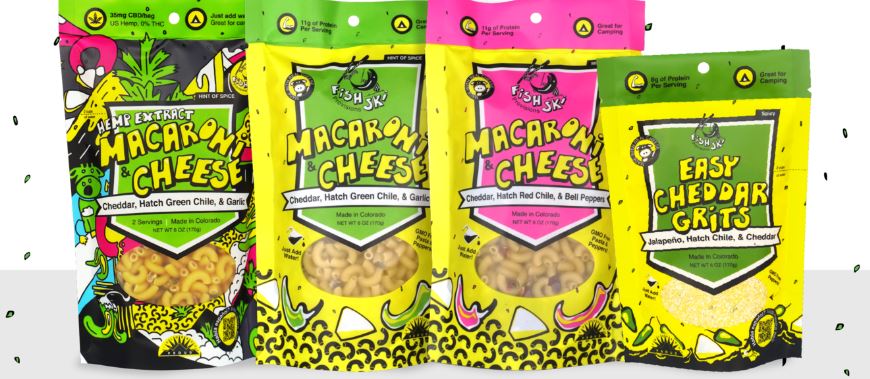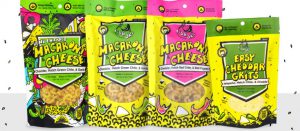 BOULDER, Colo.– FishSki Provisions, the company known for making great tasting, easy to prepare, Southwestern flavored comfort food, announced their expansion into all ten Central Market locations and into all thirty-one Colorado Sprouts Farmers Market stores!
The launch with Central Market in Texas extends FishSki Provisions' Hatch Chile comfort foods further into the Lone Star State. Central Market began offering FishSki Provisions Hatch Green Chile and Hatch Red Chile Cheddar Mac and Cheeses, as well as their Jalapeno, Hatch Green Chile, Cheddar Grits in August.
Look for FishSki Provisions Hemp Extract, Hatch Green Chile, Cheddar Mac and Cheese containing 35 mg CBD in all Colorado Sprouts Farmers Markets. The company's expansion in Colorado Sprouts stores embraces CBD's addition to the marketplace. FishSki Provisions is the only manufacturer of hemp-extract CBD infused meals.
Everything FishSki Provisions makes is inspired by the foods and culture of the Southwest and requires just water and minimal preparation (no straining). The packaging is recyclable, portable, packable, and weather resistant so it is excellent to take on outdoor adventures, store for a rainy day, or prepare for a quick meal or side.
For founders, and avid outdoors-people, Rob and Tania McCormack, nothing is better than a long day fly fishing or skiing followed by an easy-to-make delicious and satisfying meal and they know they aren't alone. "Our Macaroni & Cheese requires nothing but boiling water and an appetite for life!" says Rob. "Yes, we created and designed FishSki so that it was adventure friendly, and to be the best meal you could take on one, but it's just as great when enjoyed at the office, on your couch, or wherever the meal finds you which is exactly why we are confident that our bags of on-the-go foods will move quickly and consistently off the shelves."
Comfort Food with Full Flavors Plus, CBD Macaroni & Cheese!
Hemp Extract Hatch Green Chile Mac & Cheese: Hatch green chile, garlic, cheddar macaroni and cheese with hemp extract (35 mg CBD, 0% THC). The most popular original FishSki recipe, Hatch green chile mac and cheese, with the added benefits of US-grown hemp extract / CBD. Now available in all Colorado Sprouts Farmers Markets.
Hatch Green Chile Mac & Cheese: Macaroni and cheese with cheddar, garlic, and Hatch green chile. Showcases the subtle sweet, smoky, crisp taste of green chile from New Mexico's Hatch Valley. Now available in all Central Market stores.
Hatch Red Chile Mac & Cheese: Macaroni and cheese with garlic, bell peppers, cheddar and New Mexico Hatch red chile. Made with sun dried chile, famous for a very mild heat level and unique, subtly sweet and nutty flavor. Now available in all Central Market stores.
Jalapeño, Hatch Green Chile, Cheddar Grits: Yellow corn grits with jalapeño, Hatch green chile, garlic, and cheddar. Adventurous comfort food: full flavored, spicy, cheesy gluten-free grits. Now available in all Central Market stores.
FishSki Provisions are made with the best ingredients available which includes: non-GMO pasta, milk, and peppers, real rBST free cheese, US-grown hemp, and the finest Hatch Chile from New Mexico farms.
Rob and Tania chose the name FishSki because their three favorite things and passions in the world are Southwestern foods, fly fishing, and skiing. Also, there is nothing funnier than a fish on skis, is there?! In addition to creating delicious, easy to prepare, and accessible Southwest foods, they are using FishSki to ensure there will be great fishing and skiing in the future. So, over 3% of every sale is donated to local conservation and recreational access efforts.
About FishSki Provisions
Rob and Tania met at college and have since traveled the country, and the world, seeking great adventures and interesting food. A few years back, they settled in the Southwest, spending majority of their time in Boulder, Colorado; and the other part in their Airstream in Taos, New Mexico. FishSki Provisions gives them the chance to share their passion for Southwestern foods and outdoor adventures with the world. FishSki Provisions flavor-packed foods are available in all Sprouts Colorado locations, all Central Market stores, World Market, Colorado Safeway, Colorado Luckys Markets and select specialty retailers; as well as online at www.FishSkiProvisions.com, and on Amazon.