Fancypants Baking Co. Rebrands and Introduces New Cookie Packaging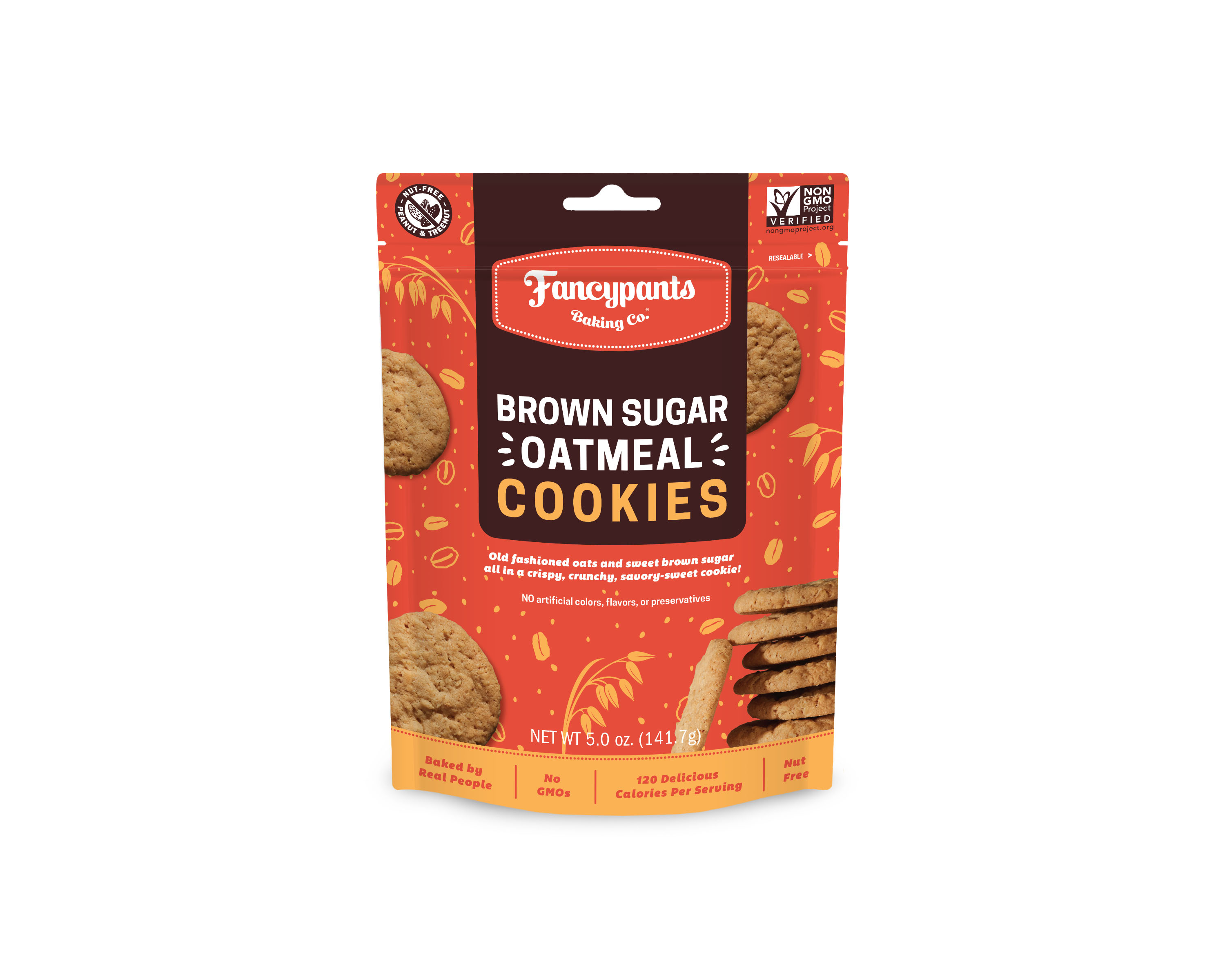 WALPOLE, Mass.— Fancypants Baking Co., proudly introduced a rebrand and corresponding new packaging for their popular crispy cookie line. The packaging shows off the new company logo, while also highlighting the company's pledge to remain nut-free and to bake exclusively with non-GMO Project Verified ingredients.
Steven Evancho, Director of Marketing for Fancypants explains, "For our rebrand, our goal was unity across all product lines. I wanted it to be clear to our customers how we are different from our competitors and to demonstrate that we produce high-quality products at an affordable price. We spent a great deal of time creating personality for each one of our product lines and we are extremely pleased with the outcome."
Fancypants bakes a wide variety of cookies for grocery, specialty and club stores and the rebrand will be rolled out across all channels. The new packaging is rolling out nationwide and includes popular everyday cookie flavors like double chocolate, brown sugar oatmeal and chocolate chip and Limited Edition flavors launching in Spring, Summer and Fall of 2019. "Today's customers are educated consumers and demand quality, transparency and great packaging all at once – we're excited and proud to offer all of that," Maura Duggan, co-owner of Fancypants Baking Co.
About Fancypants Baking Co.
Fancypants Baking Co. was founded in 2004 by husband and wife team, Maura Duggan and Justin Housman. The company pioneered the use of plant-based dyes icing in their decorative cookies, and bake delicious cookies using the best non-GMO, Kosher, peanut and tree nut free ingredients. Fancypants is made of a team of talented cookie artisans and cookie enthusiasts who are dedicated to freshness, delicious flavors and excellent quality.