DaRosario Launches Organic White Truffle Ketchup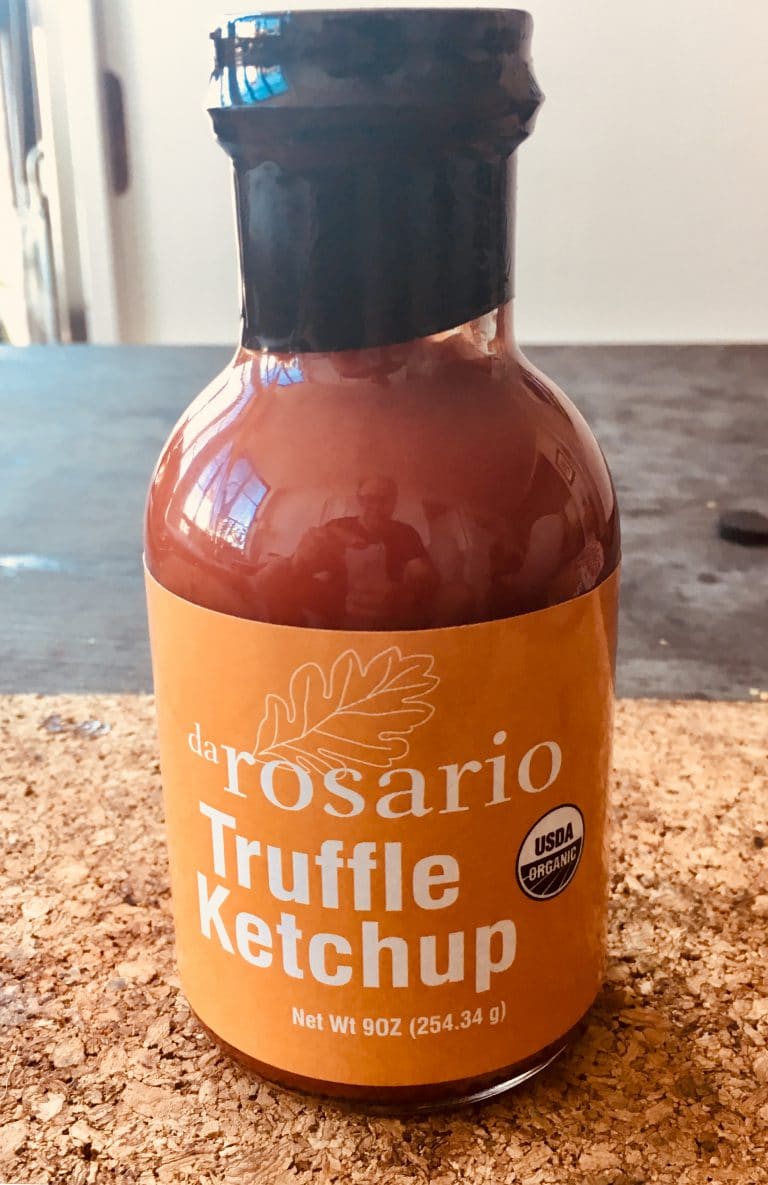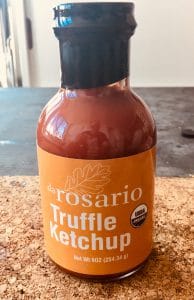 BROOKLYN, N.Y.– Dining with Truffles LLC announced that their first shipment of daRosario USDA Organic White Truffle Ketchup will be delivered to all Central Markets in Texas in time for grilling season. Available thru Kehe on a national program, the daRosario Organic White Truffle Ketchup is expected to be in top retailers for the summer grilling season.
Professional chefs and consumers find the flavor profile to burst with umami flavor, with organic fresh white truffle overtone along with the perfume of truffles. When you add it to fresh sizzling burgers the truffle ketchup opens up a new flavor profile that's a must have. Many participants that tasted tested said they couldn't stop eating it. When combined with french fries, the dipping never stops. It's so addictive. Rosario Safina, the founder of the company, recommends it on steak– "now there is a reason to put ketchup on your steak"– or pork, egg sandwich, in meatloaf on barbeque chicken and the Japanese comfort dish – Spaghetti Napolitan . We use only the finest USDA Organic ingredients to make our Organic Truffle Ketchup, which is available in 9 oz. bottles.
About DaRosario Organics
Rosario Safina began making history with fresh truffle in the United States, importing fresh truffles weekly, in season, in 1983. Then he began importing genuine truffle products in 1985. In 2002, he co- authored the first U.S.-published cookbook on truffles. As the industry grew the demand spiked and lab-created, truffle-flavored chemicals stated replaced truffle products. With a resolve in Safina to fuel a "Truth in Truffles" movement, he then created the first- ever organic truffle line, daRosario Organics, in 2004. He sought to bring back real truffles and real truffle flavor to the people—both chefs and home cooks—who want it. Not aroma, not essence, not extracts. And in 2008, daRosario Organics became the world's first 100% USDA-Certified Organic truffle production company. Safina's depth of knowledge on truffles has made him a noted authority for the likes of Martha Stewart Living, The New York Times, Vogue and CNN. Further, daRosario Organics' truffle products are an official product of the Food Network's "Iron Chef pantry" and have been featured in outlets including Food & Wine, InStyle, People, Everyday with Rachael Ray and CBS "The Early Show," among others.