Daily Harvest Launches New Collection of Breakfast-Inspired Harvest Bowls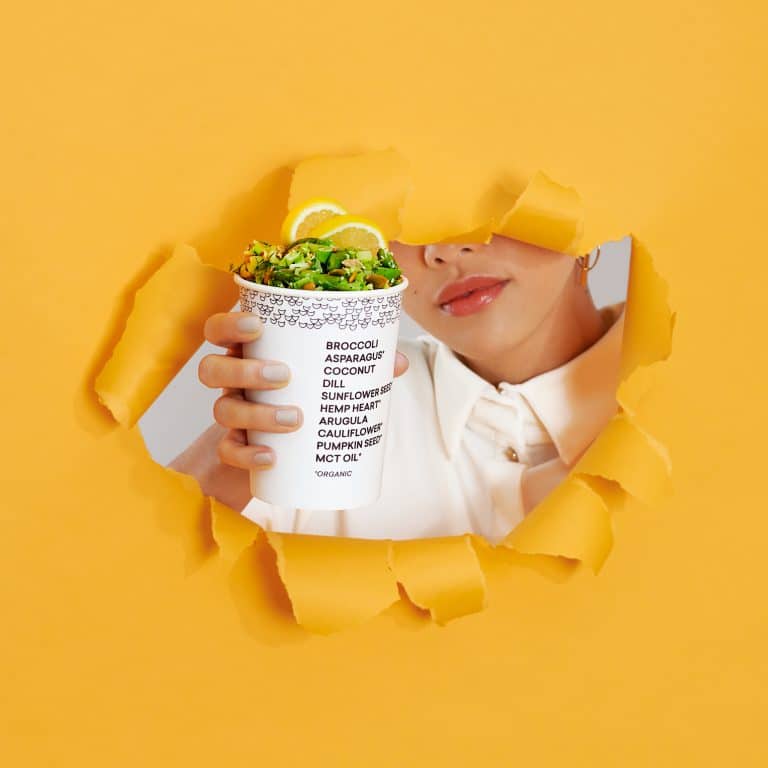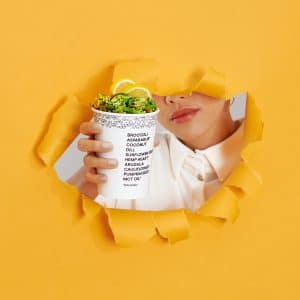 NEW YORK— Daily Harvest, the direct-to-consumer brand that delivers thoughtfully sourced, chef-crafted recipes , is launching a new collection of breakfast-inspired Harvest Bowls. The flavors include:
Butternut Squash + Kale Shakshuka (Tastes Like: Veg-Heavy Shakshuka)
This Mediterranean favorite borrows classic shakshuka flavors — bright, herb-y za'atar and sweet tomato – and adds tons of vegetables. With tomato, butternut squash, cauliflower and kale, this paleo-friendly bowl brings a laundry list of nutrients including beta-carotene, lycopene, fiber and potassium.
Spinach + Shiitake Grits (Tastes Like: Cheesy Grits With Greens)
This recipe substitutes cornmeal for millet, a tiny gluten-free seed that is rich in magnesium, and mixes in Vitamin B12-rich nutritional yeast with cashew butter, garlic and olive oil for cheese-like flavor. It is all finished off with iron-rich spinach, digestion-aiding basil and immune-supporting shiitake mushrooms.
Broccoli Rice + Dill Pilaf (Tastes Like: Lemon-Dill Grain Bowl)
Inspired by al fresco brunching in LA, this keto-friendly Broccoli Rice + Dill Pilaf powers your day with healthy fats. Broccoli rice lays a low-carb foundation, coconut cream aids in the absorption of vitamins A, D, E and K, and a crunchy seed blend packs in 13 grams of protein and 5 grams of fiber. It is all mixed with lemon-dill dressing and arugula for serious flavor.
Sweet Potato + Wild Rice Hash (Tastes Like: Breakfast Burrito Bowl)
This unwrapped breakfast burrito features wild rice (a seed that helps to regulate blood sugar), sweet potatoes for slow-burning energy, smoky-sweet tomato sauce and avocado. It is all kicked up with maitake mushrooms, which have anti-bacterial properties and strengthen immune response.
"Who are we to tell anyone what they want to eat? That's why we've fostered a deep connection with our community and create the food that they ask for, in a timeline that makes sense," said Rachel Drori, founder & CEO of Daily Harvest. "There was so much desire from our customers for more savory options from Daily Harvest for breakfast. So, we launched a new collection of vegetable-packed harvest bowls inspired by brunch favorites. In the traditional world of food, it would have taken over a year to action on customer demand, at which point the launch would have missed the mark. Instead, we've built a platform that allows us to take our two-way conversation and create delicious, nourishing food when customers want it."
The new breakfast-inspired Harvest Bowls are delivered frozen in portioned cups. They take only one step to prep and are ready in 4-6 minutes by heating on the stovetop or in the microwave. The new collection starts at $6.99 per cup and is available at get.daily-harvest.com/breakfast-harvest-bowls.
About Daily Harvest
Daily Harvest is a direct-to-consumer brand delivering delicious, nourishing, foods that are built on fruits and vegetables. Our ingredients are thoughtfully sourced, frozen on the farm, chef-crafted for taste and ready in minutes. We recognize the challenges people face today when it comes to eating healthy. We used to care greatly for food, but we no longer have the time to care about what we eat or where it comes from. That is why Rachel Drori founded Daily Harvest in 2015 – to deliver good food that fits into modern life. We work directly with farms to meticulously source nutrient-rich ingredients that keep you at your best and freeze fruits and vegetables within hours of being harvested to lock in nutrients. Today, Daily Harvest has expanded to more than 50 recipes including smoothies, breakfast bowls, harvest bowls, soups, lattes and cookies. We take care of food, so food can take care of you. For more information, visit dailyharvest.com.