Common Room Roasters Announces Hurley Partnership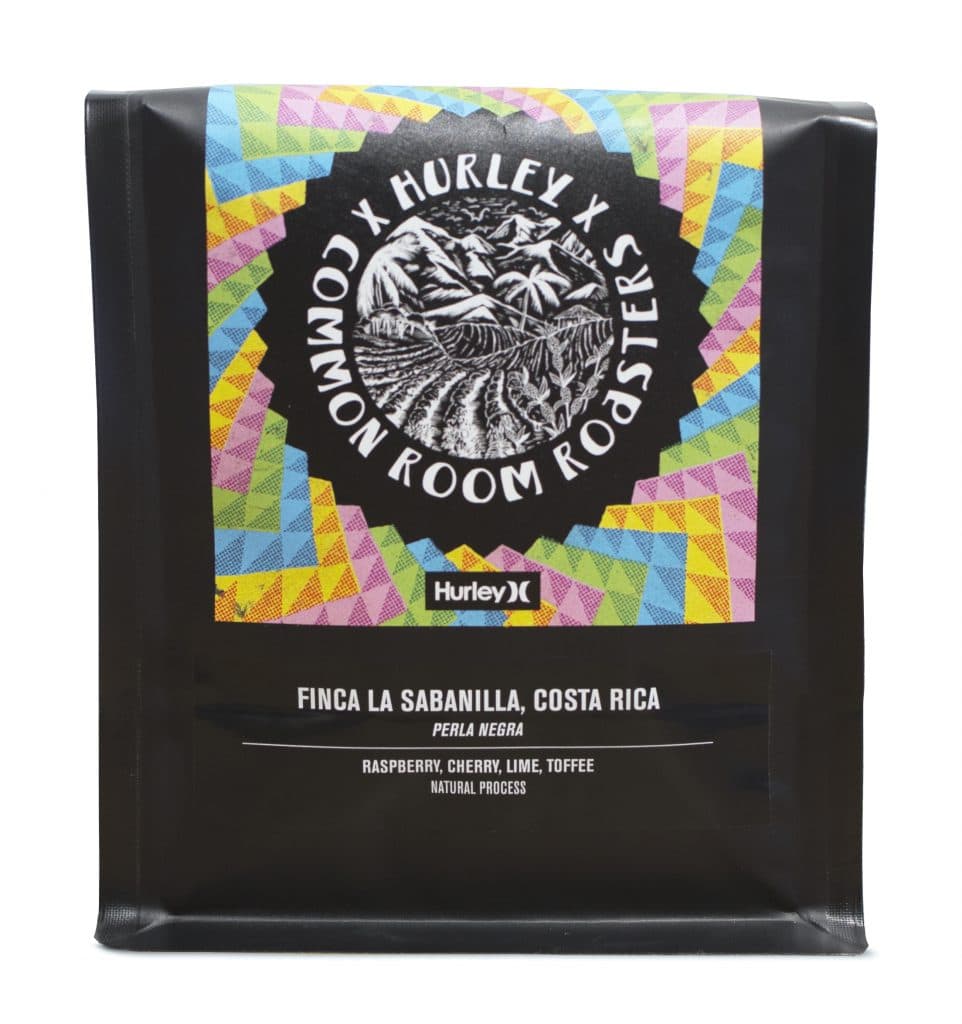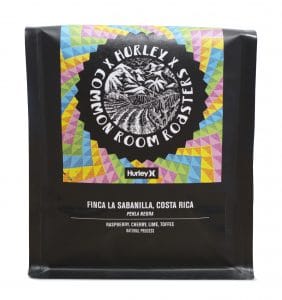 NEWPORT BEACH, Calif.— Common Room Roasters, the award-winning specialty coffee roaster, has joined forces with best-selling surf apparel and accessories brand Hurley, creating a custom coffee for an exciting partnership with the non-profit organization Waves for Water.
Waves for Water works on the frontlines to help provide and aid clean water solutions for communities in need around the world. 100% of the proceeds from the special coffee will be directly donated toward the cause and customers will receive an exclusive Hurley t-shirt with each purchase.
Creating the Perfect Sip
Produced by Oscar and Francisca Chacon of Sabanilla Las Lajas, Costa Rica, the single origin naturally processed bean is roasted at Common Room in Newport Beach, Calif. The limited edition medium roast beans are packed with flavors such as toffee, raspberry, cherry and lime. The coffee is sold exclusively at select Hurley locations as well as Common Room Roasters retailers, both online and in store, for $25.00. This limited time offer will run through September 16.
"We're thrilled to be partnering with Hurley to create this special coffee in support of Waves for Water. We believe wholeheartedly in Waves for Water's mission and are eager to do our part in giving back," said Ed Moffatt, co-owner of Common Room Roasters. "This is a great opportunity for people to drink what they love and help along the way. For every $40 raised, 100 people will get access to clean drinking water for five years."
Building Better Wells
Following the collaboration and with the proceeds from sales, the Common Room Roasters co-founders Ed Moffatt and Jeremy Creighton will be joining the Waves for Water and Hurley team on their next mission to Costa Rica in September where they will help assist in their ongoing water relief efforts.
To learn more about the collection and to purchase, visit commonroomroasters.com or www.wavesforwater.org.
About Common Room Roasters
Common Room Roasters is an award-winning specialty coffee roaster offering both single-origin and blended coffees from all around the world. Originally from Melbourne, Australia, now located in Newport Beach, Calif., Common Room Roasters is a transparent operation of sourcing, roasting and brewing specialty coffees. The roastery's café offers up a seasonal contemporary coffee menu, alongside some small-batch breakfast and lunch options, as well as a dedicated barista training lab, cupping room and curated retail shop. With a range of wholesale supply options, whether it be a café, restaurant or office, Common Room Roasters will ensure any business' coffee program is cutting-edge. With monthly subscriptions available, at Common Room Roasters, it's all about sharing the taste and style of Melbourne with Southern California.