Coconut Cloud Launches Single-Serve Dairy Free Hot Cocoa Stick Pack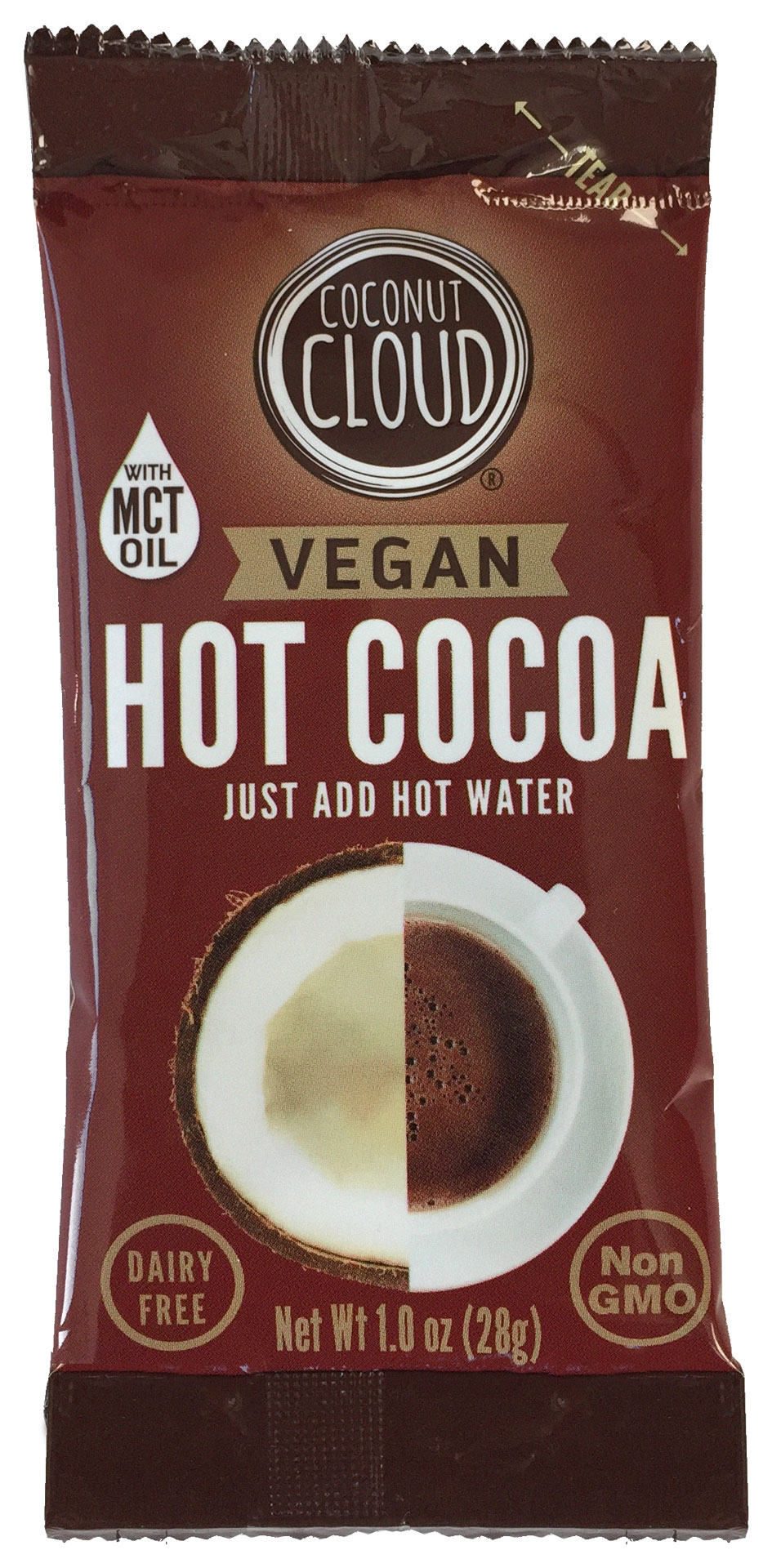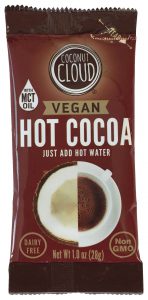 DENVER– Dairy Free Hot Cocoa becomes even more accessible.
Plant-forward, vegan beverage leader Coconut Cloud continues in its quest for category domination with its newest release: a single-serve dairy free hot cocoa stick pack.
Following the major success of its vegan hot cocoa launch in late July 2018 (in which their cocoa ranked in the top 25 cocoas across all of Amazon), Coconut Cloud's decision to launch a convenient, single-serve version of this classic favorite aligns perfectly with the plummeting winter temperatures.
"There was a blatant gap in the market for a clean, vegan hot cocoa option. We wanted to fill that gap with a chocolatey, dairy-free delight that moms could feel good about giving their kids, and that would also meet their expectations for what an instant, indulgent hot cocoa should taste like," said the brand.
Coconut Cloud remains strict in its adherence to putting out clean, plant-based, allergen friendly products and this single serve format of cocoa is no exception. This cocoa is dairy free, vegan, gluten free, soy free, non-GMO and made with a premium dried coconut milk powder to deliver richness in the mug.
These new single serve packets are available on Amazon.
What's next for this coconut crew of plant-based pioneers? Think more creative and innovative latte options like a warm and spicy vegan chai latte and an earthy beet latte. The power of coconuts will continue to forge the way for this plant-based revolution.
About Coconut Cloud
Coconut Cloud was developed by Kerry Carlson, whose career includes extensive private label product development and manufacturing. Created by Denver-based Tundalaya Inc., purveyors of clean, plant-based eating and health foods, Coconut Cloud combines coconut goodness with healthy, sustainable living. Tundalaya is also the creator and manufacturer of health foods ranging from spices to gluten-free, grain-free and paleo baking mixtures. These new vegan hot cocoa single-serve stick packs are the latest company innovation under their Coconut Cloud label.
Like what you're reading?
Subscribe to BevNET+NOSH Today
Subscribe today and get access to the leading industry resources in the food &amp beverage industries. News, trends, industry data, expert analysis and much more.
Access all of these benefits:
Unlimited access to all content on BevNET.com and NOSH.com
Exclusive access to hundreds of educational videos
Watch subscriber-only live programs such as Office Hours