Camp Craft Cocktails Releases Fall Flavors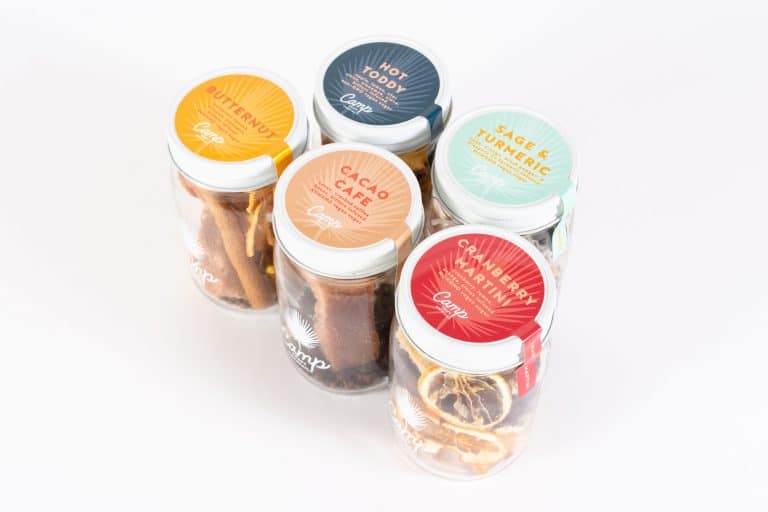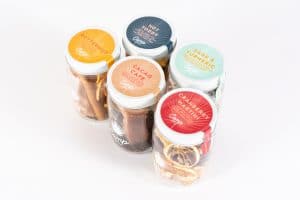 JACKSONVILLE, Fla.– Gather, sip, and linger with friends while enjoying the newest creations from Camp Craft Cocktails. Their fall cocktail line was released on Thursday, August 15.
With thoughtfully crafted cocktail kits, Camp Craft Cocktails creates flavors that set the scene for building community this holiday season. Flavors include: Butternut with allspice, cinnamon, and bitters; Sage and Turmeric with orange and black peppercorn; Cranberry Martini with lemon and orange; Hot Toddy with apple, cinnamon, star anise, clove, lemon, and bitters; and Cacao Cafe with raw cacao, cracked coffee beans, and bitters. Simply add 12 ounces of spirits and infuse for three days. The cocktail infusion can be sipped as-is or with a splash of juice, soda, champagne, or tonic.
"Our calling is consistent; to build cocktails and community," explained Camp Craft Cocktails co-owner Suzanah Raffield. "We want customers to gather with friends for slow sips and even longer conversations." Raffield and her business partner and wife, Rhonda Stringfellow, come from a rich background of community building, beginning with their tenure as camp counselors. From this, the name Camp Craft Cocktails was born along with their passion for building the same sort of collaborative community, one cocktail at a time.
"Our new cocktail kits celebrate the flavors of fall and winter," said Stringfellow, who perfected the Camp Craft Cocktails current palette. "This season we wanted classic combinations for familiarity with enough of a twist to stand out." With whole fresh ingredients, cocktail kits can be infused with a liquor of choice or hot water for a non-alcoholic option, making Camp Craft Cocktails accessible to sippers of all kinds.
With seasonal recipes now available, Camp Craft Cocktails are a lovely addition to your holidays. You can find recipes, pairing tips, and the full line of cocktail kits at campcraftcocktails.com. Jars are $24 each or three jars for $64 with free shipping on all online orders. Follow along on social media at @campcraftcocktails.
Like what you're reading?
Subscribe to BevNET+NOSH Today
Subscribe today and get access to the leading industry resources in the food &amp beverage industries. News, trends, industry data, expert analysis and much more.
Access all of these benefits:
Unlimited access to all content on BevNET.com and NOSH.com
Exclusive access to hundreds of educational videos
Watch subscriber-only live programs such as Office Hours