BOU Launches Two New Flavor Cubes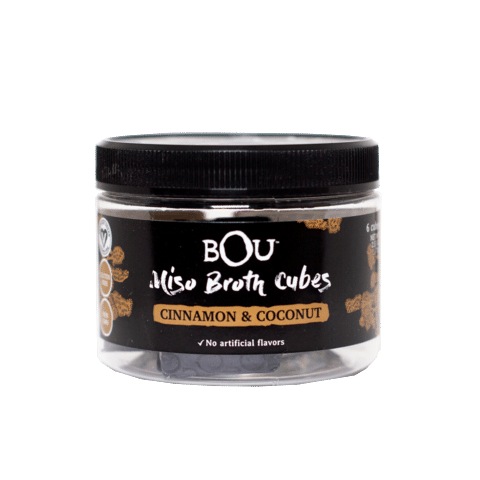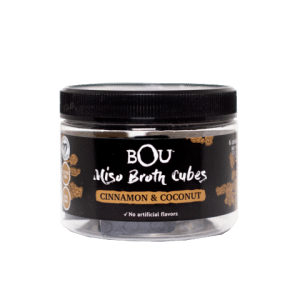 NEW YORK— BOU, an innovative food company committed to adding great flavor to home cooked meals in a convenient cube format, is taking a stand against the bland, rebelling against boring meals and bringing joy back into the kitchen with products that deliver quality and flavor in seconds. Its products include a range of bouillon cubes, the first ever gravy cubes and new soup cups.
BOU recently expanded its lineup with two new flavor cubes: Miso Broth with Ginger and Miso Broth with Coconut & Cinnamon. Inspired by the traditional tastes of Tokyo, the easy-to-use cubes are the ideal ingredient for those looking to add a bold and aromatic punch of Japanese flavor to homemade ramen, stir fry or for anyone looking for a great miso soup.
Its latest miso broth cubes both provide a traditional miso flavor as the base, but then divulge into two separate flavor profiles:
● Miso with Ginger offers a zesty, warm aromatic, followed by a slight kick of spice and ginger.
● Miso with Coconut & Cinnamon offers a tropical, complex broth tinged with a hint of sweetness.
Like all its products, BOU's miso broth cubes are manufactured in the U.S. and are made with Non-GMO and no artificial ingredients. The cubes are gluten-free and have no added MSG. The Cinnamon & Coconut is also vegan certified. Products are available for purchase in mostly all major US retailers (Whole Foods, Kroger, Wegman's, Amazon) and online at bouforyou.com.