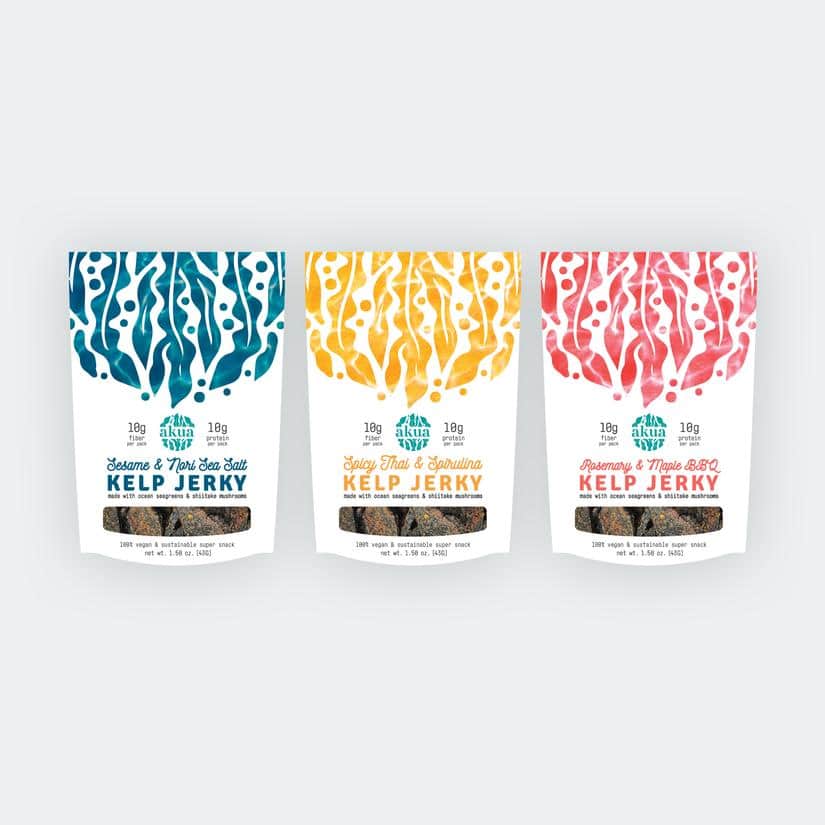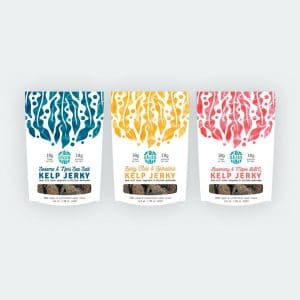 NEW YORK— AKUA is a sustainable, seaweed-based snack brand on a mission to create food in the right way: healthy, delicious and with a positive impact on the planet.
AKUA creates seaweed-based snacks made from the most sustainable source of food on the planet: ocean farmed kelp. The company sources its kelp from its network of New England-based ocean farms that require no fresh water, dry land, fertilizer or feed to grow. The farms also help to reverse climate change by filtering carbon from the ocean at five times the rate of land-based plants from the air. The benefits of kelp for the planet's health are numerous and kelp is also incredibly healthy for the human body.
AKUA's first product — Kelp Jerky — is vegan, non-GMO, keto-friendly and free from soy, corn and gluten. Each bag has 10 g of plant-based protein and 10 g of fiber, and is low in calories with a touch of all-natural maple sugar. Kelp Jerky is one of the most powerful superfoods from the sea as it's overflowing with vitamins, antioxidants and minerals.
Kelp Jerky has:
High in potassium, calcium, vitamin D and vitamin C
100% of your daily intake of vitamins B, B2 and iodine
80% of your recommended iron intake
30% of your recommended magnesium
In addition to the above nutritional callouts, it is well known that kelp supports your body's ability to absorb water and is a rich, natural source of iodine that helps to stimulate a healthy metabolism. Kelp is also one of the only foods that expands in your stomach, making you feel fuller longer!
AKUA's Kelp Jerky launched in April, and customers can order it now at www.akua.co in three delicious flavors: Spicy Thai & Spirulina, Rosemary & Maple BBQ and Sesame & Nori Sea Salt. Kelp Jerky started shipping April 22 to celebrate Earth Day!
"Kelp Jerky is the gateway drug to get you hooked on eating seagreens!" said Courtney Boyd Myers, co-founder, AKUA.
"I was prepared to come up with a nice response after eating this, but actually, it's really rather delightful. It's incredibly delicious. Well done," said Sir Richard Branson
Join the conversation on Facebook, Instagram, Twitter and Pinterest @LifeAkua #ilovekelpjerky
About AKUA
Founded in 2017, AKUA includes the founding team of co-CEO and CMO Courtney Boyd Myers, co-CEO and CFO Matthew Lebo, and resident Kelp Farmer Morgan-Lea Fogg. AKUA is a mission-driven brand creating healthy food products from sustainably sourced ocean seagreens.