Tofurky to Showcase Ham Style Roast and Holiday Feast Kit at Expo East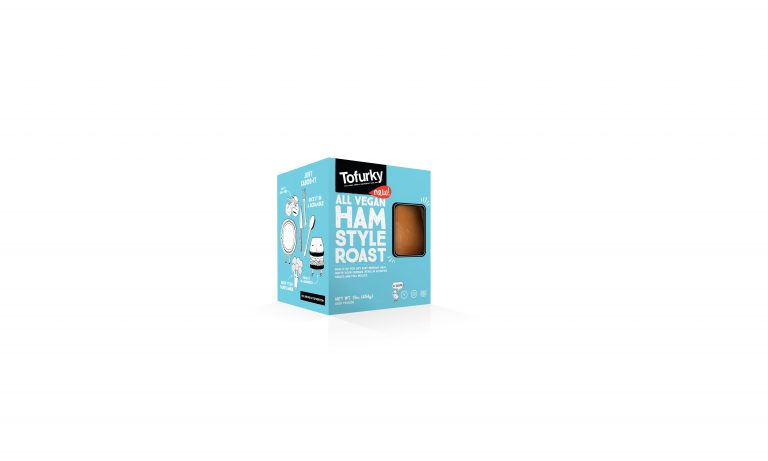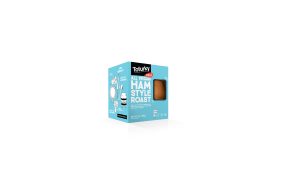 HOOD RIVER, Ore. — Tofurky, pioneer of mouthwatering plant-based proteins, will showcase Year-Round Ham Style Roast and its 2018 Holiday Feast Kit with a new and improved dessert option, Vegan Chocolate Espresso Cheesecake, at this year's Natural Products Expo East. A 2018 NEXTY finalist in the Meat/Dairy Alternative category, Year-Round Ham Style Roast extends beyond holiday ham eating occasions, delivering a delicious reason to ham it up all year for the 43 million Americans eating plant-based foods. A decadent dairy-free dessert, new Vegan Chocolate Espresso Cheesecake joins Tofurky's 2018 Holiday Feast Kit alongside a mouthwatering roast and gravy to complete the perfect meal. Attendees of Expo East are invited to booth #833 to indulge their taste-buds in the latest plant-based innovation.
"The plant-based movement is bigger than it's ever been," said Jaime Athos, CEO at Tofurky. "As a brand that started the movement more than 35 years ago, we're excited to lead the charge in expanding options for everyone from vegans to flexitarians and all food lovers in between. Our new items offer an indulgent way for people to enjoy their favorite foods, but with delicious plant-based options."
Year-Round Ham Style Roast touts a tender, smoky flavor and juicy texture comparable to real meat. Crafted in the kitchen like all great food should be, the year-round ham gives everyone a savory mouthwatering and high-protein option at 22 grams per serving. Year-Round Ham Style Roast creates a celebratory occasion any time of day, whether it's dicing in a breakfast scramble, putting on a slice of pizza for lunch, or slicing and serving warm from the oven for dinner. Out of 700 people surveyed nationwide, these are the most popular ways people prefer to nosh on the plant-based protein:
53 percent would serve as a main course
50 percent would slice it on a sandwich
24 percent would drop it in a weeknight dinner
19 percent would eat it for breakfast
Tofurky's new Vegan Chocolate Espresso Cheesecake uses the very best vegan ingredients, resulting in a rich, creamy and chocolatey dessert unlike anything in Tofurky's portfolio. Surrounded by a mocha-licious, java-rich flavored crust made with peaberry espresso beans from fellow Oregon company and B Corp, Nossa Familia Roasters, this family-friendly dessert is decaf so everyone can indulge without the buzz. Vegan Chocolate Espresso Cheesecake is exclusively sold as a part of Tofurky's 2018 Holiday Feast Kit.
Like all Tofurky foods, the new products are 100 percent non-GMO and use organic, locally sourced ingredients whenever possible. The friendliest food on the plate, Tofurky products make it easy to join the plant-based movement to make a positive impact on people, animals and planet.
Available in natural and conventional retailers, Year-Round Ham Style Roast retails for $15.49, while Tofurky's Holiday Feast Kit retails for $32.99. To learn more about Tofurky's full portfolio of plant-based products, please visit www.Tofurky.com.
About Tofurky
Founded in 1980, Tofurky is a pioneer of the plant-based movement, making lip-smacking plant-based proteins that are kind to people, animals and the environment. The leading independent plant-based protein producer in the world, Tofurky's chef-crafted vegan proteins are made with the highest quality ingredients and are indulgent ways for everyone from vegans to flexitarians to enjoy their favorite comfort foods. All Tofurky products are 100 percent non-GMO, vegan and use local and organic ingredients whenever possible. As a Certified Benefit Corporation, Tofurky puts purpose before profits and reinvests in a wide variety of environmental initiatives, advocates for animal welfare and invests in its community. For more information, visit www.tofurky.com, 'like' us on Facebook, or follow us on Instagram and Twitter.