Swerve Launches Five New Carb-Conscious Products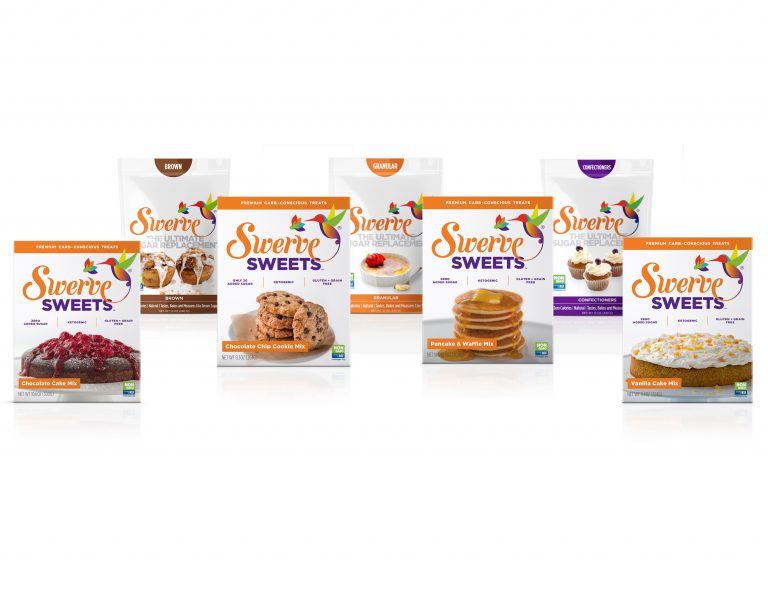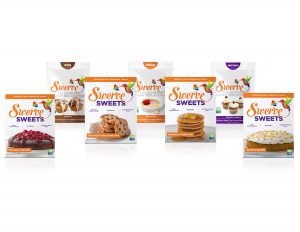 New Orleans, La. – Life is better when it's sweet. That's why Swerve, the ultimate sugar replacement, is launching five premium, carb-conscious products including Brown Swerve, an incredible zero calorie brown sugar substitute, and the new line of Swerve Sweets featuring Chocolate Cake Mix, Vanilla Cake Mix, Chocolate Chip Cookie Mix, and Pancake & Waffle Mix. Swerve is a home-grown, New Orleans based company that has been helping people swerve away from sugar with their natural, zero-calorie sugar replacement. With these new products, Swerve continues to lead the way toward a sweeter, healthier life for those who want their cake – and balanced blood sugar too.
"We want to enjoy life! That's really at the heart of everything we do here at Swerve," said Andress Blackwell, CEO of Swerve. "Being from New Orleans, we love good food. But we also want to feel good! Our goal is to offer people delicious treats and good health – simultaneously – with great tasting, easy-to-make goodies. You will never believe there is no sugar!"
Swerve products are gluten-free, grain-free, and non-GMO verified. Each bake mix is sweetened with Swerve, a delicious blend of erythritol (made by fermenting glucose), oligosaccharides (fancy name for prebiotic fibers) and natural flavor. As a result, the Vanilla Cake, Chocolate Cake, and Pancake & Waffle Mixes contain zero added sugar, and the Chocolate Chip Cookie Mix contains only two grams of added sugar from the organic semi-sweet chocolate chips. Brown Swerve is a delicious natural sweetener that measures cup-for-cup just like brown sugar – without the bitter aftertaste or digestive discomfort of other sweeteners. It's perfect for baking, cooking and sweetening your favorite foods and beverages.
Swerve has been recognized as the ultimate sugar replacement in several top-selling books including New York Times Best Seller The Plant Paradox by Steven R. Gundry, M.D., Undoctored by Dr. William Davis, MD, The Ketogenic Cookbook by Jimmy Moore and Maria Emmerich, Simply Keto by Suzanne Ryan, The Everyday Ketogenic Kitchen by Carolyn Ketchum and more.
About Swerve
Swerve is a home-grown, New Orleans based company on a mission to revolutionize baked goods. Swerve offers seven unique products including Swerve Granular, Swerve Confectioner, Brown Swerve, and Swerve Sweets including Chocolate Cake Mix, Vanilla Cake Mix, Chocolate Chip Cookie Mix, and Pancake & Waffle Mix. Each product is made with Swerve's zero-calorie sugar replacement which tastes and measures like sugar and is made from a unique blend of ingredients found in select fruits and starchy root vegetables.  Swerve products contain no artificial ingredients, preservatives or flavors. All Swerve products are non-GMO verified, low-glycemic, ketogenic, natural, tummy-friendly, and were born and raised in the foodie heart of the US, New Orleans. Join the Swervolution!