Rocky Mountain Foods Launches Peak Reserve Snack Line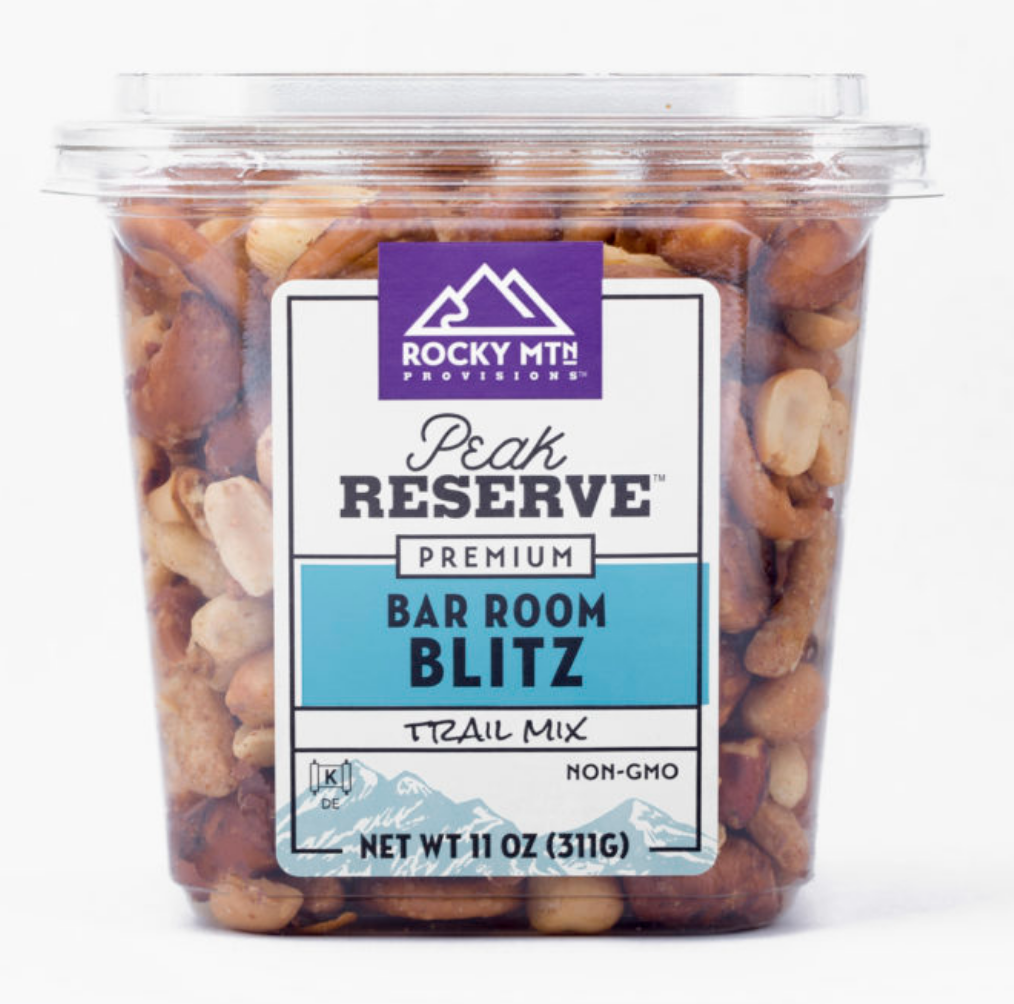 DENVER  – Rocky Mountain Foods launches Peak Reserve, a new premium snack line including Trail Mixes, Nuts & Seeds, Dried Fruit, and Plant-Based Chips. Every ingredient included in each signature blend is hand-selected for maximum flavor and irresistible crunch. Each Peak Reserve™ product is either Non-GMO Project Verified or USDA Certified Organic.
With 14 different varieties, this new snack line offers flavors ranging from traditional favorites, such as GORP ("Good Ole Raisins and Peanuts"), to more adventurous offerings, such as Sweet Cajun Fire®. "One of the more unique flavors we offer is the Crystallized Ginger," said Wayne Brown, Vice President of Sales at Rocky Mountain Foods. "Unlike most ginger products sold in the U.S., which are sourced from the Philippines, the variety we use is imported from Fiji. The premium quality of the product is reflected in the rich peppery flavor. You can really taste the difference."
Peak Reserve™ is available to order now. For more information visit www.rockymountainfoods.com.
About Rocky Mountain Foods, Inc.:
Located in Denver, Colorado, Rocky Mountain Foods has over 20 years of experience providing snacks, mixes and raw ingredients, as well as custom shelf solutions for grocery chains. Their products are sold nationwide across three brands, Peak Reserve™, Rocky Mtn Provisions™, and Free Range Snack Co.™ along with private label offerings.