RangeMe Partners with Thrive Market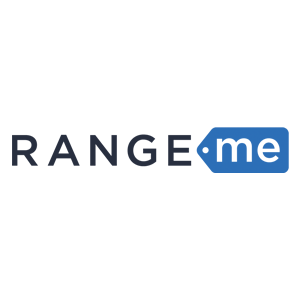 SAN FRANCISCO and LOS ANGELES — RangeMe, the award-winning online platform that streamlines new product discovery for retailers and suppliers, has partnered with Thrive Market, the online retailer that is disrupting the organic and non-GMO market, and becoming the destination for consumers seeking out these brands.
The meteoric rise of e-commerce, and the drastic shift in consumer shopping behavior has pushed retailers to rethink and revise how they source products. Online grocery sales have been steadily rising in recent years, and by 2025 are expected to make up 20 percent of total grocery retail. And with this change comes a host of technologies ready to disrupt the industry, with RangeMe topping the list.
"Since launching in 2015, RangeMe has never stopped evolving in our efforts and achievements in helping launch new products into the marketplace to meet consumers' ever-changing needs and wants," says Nicky Jackson, Founder and CEO of RangeMe. "The old playbook of how the CPG industry operates is gone, and we're rewriting a new one in real time. For suppliers to see Thrive Market on RangeMe opens up yet another window of opportunity for them to succeed on their CPG journey."
As a curator of high quality organic and non-GMO products that span the gamut of CPG, Thrive Market is tapping into this new era of retail with its membership site that offers consumers products they want at prices well below those of market competitors.
"RangeMe is a comprehensive way to see a huge portfolio of products and brands in our categories to ensure we are staying on top of the latest trends and emerging brands in our space," says Julie Johnston, Senior Vice President of Merchandising and Chief Merchant for Thrive Market. "It is a platform that promotes communication between brand and retailer without being disruptive to the merchants. Typically, merchants are inundated with emails from brands asking for distribution, but RangeMe allows us to decide how and when to respond to incoming brand requests."
Organics is the fastest growing sector of the food industry in the United States, and customers are eager to embrace those retailers and technologies that can help them access their preferred products more easily, as well as discover new products that will help them sustain a health and wellness-focused lifestyle.
"Thrive Market is an ideal partner in this new age of retail technology," says Jackson. "They are furthering the revolution of how people shop, especially for organic and natural products."
With advances in retail technology not appearing to slow, RangeMe continues to innovate its platform and secure partnerships that will benefit the CPG industry. Other partnerships include Whole Foods, Target, Rite Aid, CVS, Albertsons, Ulta Beauty, Sephora, Petco and more.
"The technological revolution is in full swing, and we are committed to being the ideal partner for retailers and suppliers alike as the landscape continues to change," Jackson states.
About Thrive Market
Thrive Market is an American e-commerce membership-based retailer offering natural and organic food products at reduced costs. For every paid Thrive Market membership, a free membership is donated to a family in need in the United States.
About RangeMe
RangeMe, an ECRM company, is the leading online platform that streamlines new product discovery between suppliers and retailers. The platform empowers retail buyers with an efficient way to discover innovative new products and manage the inbound product submission process. For product suppliers and manufacturers, RangeMe gives increased control over the marketing of their products and greater access to retail buyers. Now integrated into the ECRM product offering, RangeMe adds increased breadth and depth to the industry's most complete sourcing solution for top retailers and product suppliers in the US.