Raised Real Delivers More Than 100,000 Baby Ready Meals in Less Than 1 Year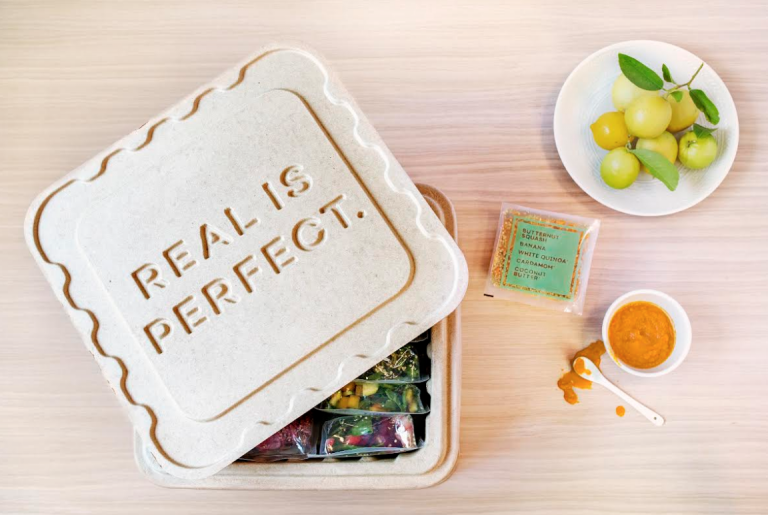 SAN FRANCISCO — Raised Real, the subscription-based, nationwide baby food delivery service, delivered more than 100,000 baby ready meals after their national launch in January 2018. Busy parents nationwide now have direct access to pre-portioned, flexible food that grows with their children.
Unlike traditional baby food products, Raised Real delivers fresh ingredients parents can serve as finger food or blend to their desired consistency based on their tiny human's growth stage. With Raised Real parents are in control. Raised Real delivers 20 organically-sourced, fresh and pre-portioned meals to your doorstep every 2 weeks. Each meal is formulated to support your tiny human's developmental and growth functions and can be steamed in minutes. Paired with Raised Real's signature Baby Food Hotline service, the company is a true solution for parents looking for convenience, nutrition, and ease.
"Now more than ever, parents want to feed their children homemade food. Sales of store bought baby food have been declining since 2005 and research touting the health benefits of homemade has been prevalent, but parents are still busier than ever too," said Santiago Merea, CEO of Raised Real. "We're reinventing baby food because parents are. They shouldn't have to choose between convenience and real."
To learn more about Raised Real, visit www.raisedreal.com.
About Raised Real
Raised Real baby food comes in pre-portioned, ready to steam and blend packages, with every recipe developed and tested within a rigorous nutritional framework. Each Raised Real meal is made with superfood ingredients sourced from organic and sustainable farms, delivered directly to your door. Raised Real empowers parents to make nutritious, healthy baby food at less than $5 per meal, without the mess and long prep times. Raised Real is available nationwide.