Quirch Foods Launches Mambo Frozen Food Line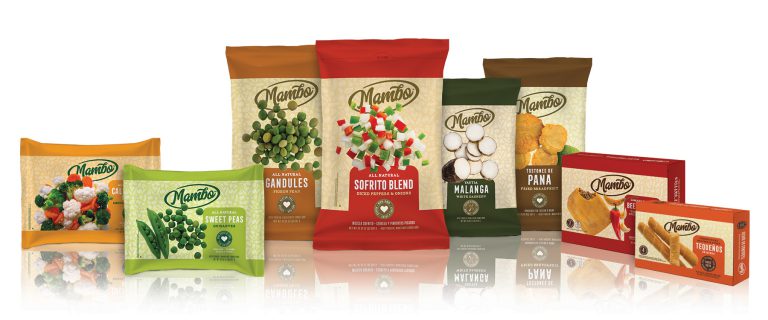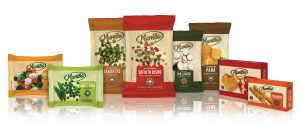 MIAMI — Quirch Foods will officially launch Mambo brand; a line of frozen items available to retailers in October of 2018. Mambo brand is the newest addition to the Quirch Foods portfolio of Company owned products, targeted to multicultural consumers. Mambo will feature a variety of frozen vegetables and ethnic favorites such as Empanadas and Jamaican patties. Currently available under Mambo are two non-frozen items which are crunchy green plantain Tostones and Yuca (cassava) Tostones.
"The Mambo brand is designed with a fresh, fun and authentic new look while maintaining the quality we are recognized for," said Jorge Roza, Director of Marketing for Quirch Foods. "It's important to continue to grow and evolve our business with brands that make an impact at the store level and bring ease of use to consumers."
Mambo brand is the latest asset to Quirch Foods' extensive portfolio which includes Panamei Seafood and Chiquita Frozen. The launch will also offer retailers the opportunity to carry a broad selection of quality products which include: Tequeños, Arepas, Vegetables, Empanadas, Croquettes and much more, all of which appeal to a wide range of consumers.
About Quirch Foods
Established as a food distributor and exporter of meat and seafood in South Florida and the Caribbean, Quirch Foods has since become one of the largest suppliers of fresh and frozen foods in the Southeastern United States and the Americas. Its thousands of customers include independent grocers, chain supermarkets, food service distributors, cruise lines, restaurants and food processors/manufacturers. The company is headquartered in Miami, with additional offices and distribution facilities in Orlando, Atlanta, Chicago and Puerto Rico, offering a combined 750,000 square feet of refrigerated inventory and fleet of more than 200 refrigerated trucks.