Praim Group Launches Winter Line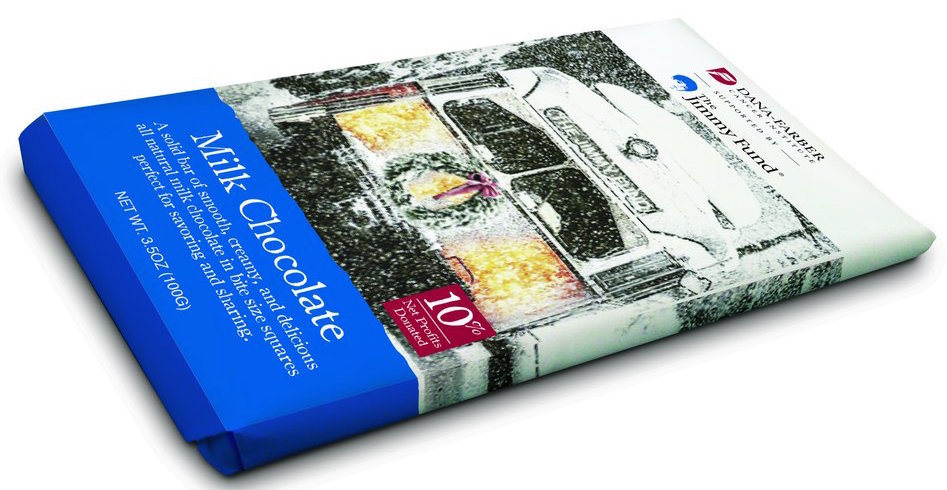 BOSTON – Praim Group , a food licensing, marketing and distribution company, today announced its partnership with Dana-Farber Cancer Institute, one of the world's leading centers for cancer research and treatment.
Praim Group will distribute eight premium chocolate bars that are 3.5 ounces and available in both dark and milk chocolate varieties. The bars are all natural, kosher and feature New England-themed designs on its packaging. Designs include Boston Garden bridge, Adirondack chair, Jimmy Fund Clinic patient handprint wreath, and New England Patriots and Green Monster sports designs. The SRP is $5.00.
"For retailers and consumers looking for giftable items that also give back, these delicious chocolate bars check both those boxes," says Kerry Laramie, vice president of Sales for Praim Group. "Study-after-study shows that consumers prefer brands that support a cause and we're honored to partner with Dana Farber to help cure and treat cancer."
The chocolate bars are part of the annual Dana-Farber Holiday Cards & Gifts presented by Amica Insurance collection that has raised more than $8 million since 2003.
According to the 2015 Cone Communications Study, when choosing between two brands of equal quality and price, 90 percent of U.S. shoppers are likely to switch to a cause branded product.
In addition, 43 percent of millennials find it easier to contribute to the causes they care about through a business's program than giving to the nonprofit charity directly (2011 Barkley American Millennials Report).
The chocolate bars are available in twelve bar shelf and counter displays measuring 3.5'' W × 6" H × 7" D and in 60 bar shipper floor displays that measure 13'' W × 42" H × 14" D.
About Praim Group:
Established in 2005, America's best known companies have turned to Praim Group for its award-winning designs, delicious premium chocolate, and as a one-stop-resource-solution to establish a presence in the confections industry. With offices in Boston and Los Angeles, PRAIM Group represents such brands as DreamWorks®, Entenmann's®, Friendly's®, Build-A-Bear-Workshop®, Where's Waldo®? Mary Phillips Designs®, French Bull®, Bloomsberry & Co, Bosco® and others.