Petit Pot Launches Dairy Free Mango Passion Fruit Rice Pudding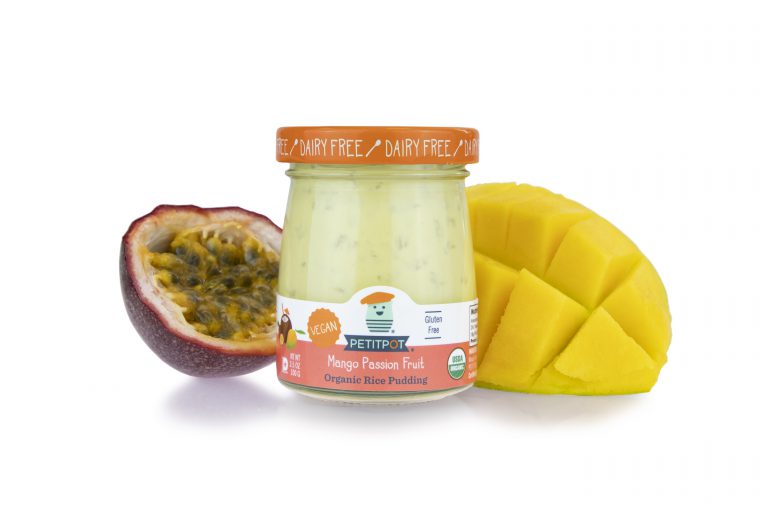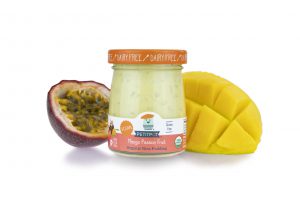 SAN FRANCISCO — Vegans and long-time fans of Petit Pot have a new reason to celebrate this fall. At Expo East, Petit Pot will be adding a delectable new flavor to their rice pudding family: Mango Passion Fruit Organic Rice Pudding. This new treat will join the Petit Pot Riz au Lait Coco as the second vegan offering in Petit Pot's rice pudding lineup with an organic coconut milk base. This deliciously creamy rice pudding is dairy free and accented with fresh mango, passion fruit and has a rich coconut flavor.
"At the Michelin Star restaurants where I've worked, I had to experiment to surprise and delight every single night," said Petit Pot Founder Maxime Pouvreau. "Our new Dairy-Free Mango Passsion Fruit Organic Rice Pudding is a delicious new dessert that will delight dairy-free and dairy loving customers alike. "
Petit Pot's Mango Passion Fruit Organic Rice Pudding comes in single serve 3.5 oz. jars, each carrying a $2.99 MSRP. As with Petit Pot's other rice puddings, this dessert uses a simple list of the best ingredients to create amazing flavor. This new treat, like all Petit Pot products, is clean label, USDA Organic and Kosher. Visitors to Expo East can sample the Mango Passion Fruit Riz au Lait in the organic section at booth #8823, along with the original Riz au Lait (French for Delicious Rice Pudding) and Petit Pot's full line of Pots de Crème, which includes Salted Caramel, Lemon Curd, Madagascar Vanilla, and Dark Chocolate.
About Petit Pot
Founded in San Francisco 2015 by a French pastry chef, Petit Pot purveys the most luxurious, creamy, rich and gourmet Pot de Crème (French for delicious pudding) and Riz Au Lait (French for delicious rice pudding) available in retail stores. Made with organic milk, cream and sugar, a transporting spoonful of a dessert by Petit Pot evokes the best of culinary France every time. The perfect after dinner treat or host gift at a dinner party, Petit Pot makes gourmet puddings designed to please the senses. Founded by a French Pastry Chef with Michelin Star experience, Petit Pot combines a short list of clean ingredients into sublime dessert experiences.
www.petitpot.com