Perc Coffee Debuts New Label Designs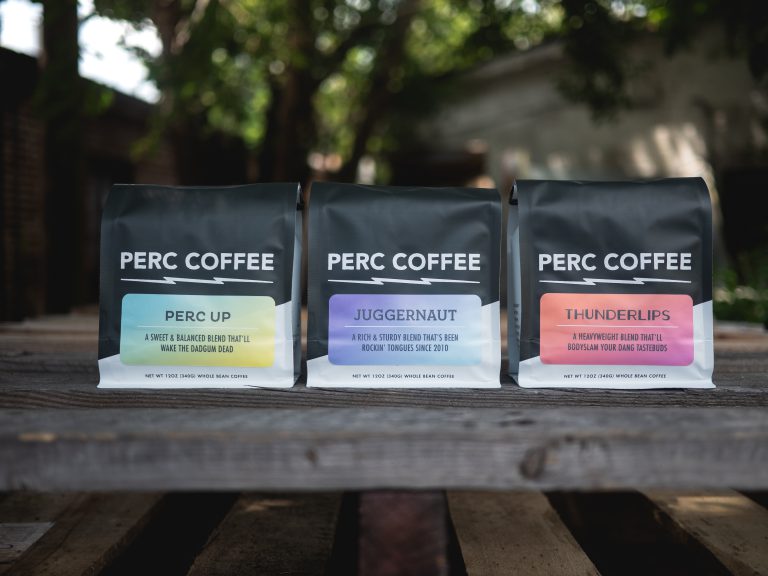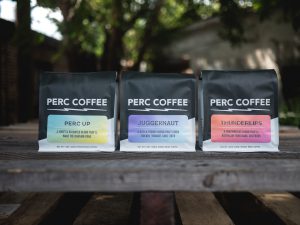 SAVANNAH, Ga. — PERC Coffee, the specialty coffee roaster and wholesaler headquartered in Savannah, Georgia, announces new labels for their coffee blends and the launch of September's Single Origin Project, an ongoing monthly series offering an inside look into single origin coffees and the farms from which they are produced. In addition to sharing the story behind each coffee, PERC also donates a portion of online sales to a related charity throughout the month.
For September's project, PERC is highlighting Guatemala Waykan, a sweet and balanced single origin option filled with bright notes of orange and plum, plus delicate nuances of toffee, almond, caramel and chocolate. Translating to "star" in the Mayan Q'anjob'al regional dialect, Waykan dazzles in flavor and is a pristine example of the character of coffees found in the Huehuetenango area of western Guatemala. From now through September 30th, five percent of PERC's online sales of the Guatemala Waykan will be donated to The Coffee Trust, a non-profit organization helping coffee producers and their families in the Ixil region of Guatemala.
In addition to single origin coffee, PERC also offers a dynamic lineup of coffee blends with newly designed labels, including Thunderlips (heavyweight blend with notes of vanilla, caramel and milk chocolate), PERC UP (classic, tasty and balanced blend) and Juggernaut (balanced blend with notes of citrus, vanilla, berries, caramel and rich milk chocolate). Positioned in the center of the packaging's bold color scheme of dark grey and white, the vibrant new labels feature a colorful pop of gradient tones that flow from light to dark, making for a striking bag design that captures the essence of the expertly roasted and thoughtfully selected blend of coffee beans within.
PERC's freshly roasted coffees are available at select shops, restaurants and markets throughout the Southeast, as well as online for nationwide delivery in single 12 oz., 2 lb. and 5 lb. bags and through bi-weekly subscription plans.
About PERC Coffee
Founded in 2010, PERC Coffee is a coffee roaster and wholesaler located in Savannah, Georgia. Dedicated to sharing the finest coffee, PERC combines thoughtful sourcing practices with expertly tailored roasting techniques to deliver dynamic, high-quality coffee that's exceptional in taste. At their 2,200-square-foot headquarters, which is home to their roastery, production and distribution center, training lab and a coffee shop, the PERC team creates individual roasting processes to ensure maximum varietal expression for each coffee's unique complexities. PERC has garnered much acclaim as one of the South's most respected roasters, with press spanning local publications and top-tier national outlets. For wholesale partnerships, PERC also provides consultation, comprehensive education and equipment training programs, ensuring each client is confident in delivering noteworthy coffee experiences. Their website also offers digital brew guides, coffee brewing "pro tips" and other online educational resources specifically designed for home brewers.