No Cow Launches New Energy Bar with Patented Caffeine Instead of Sugar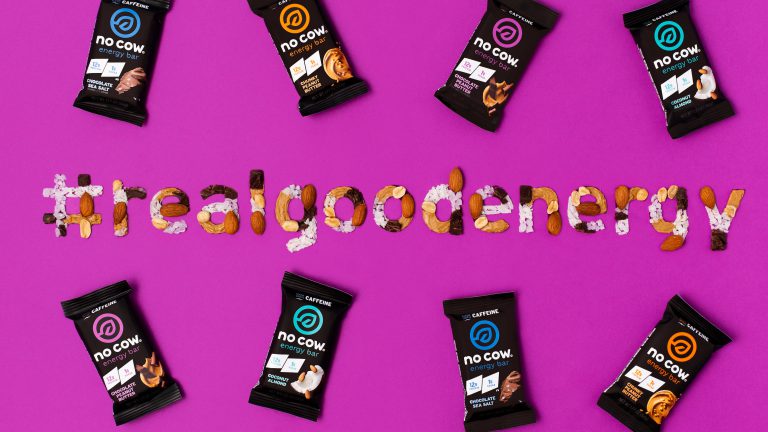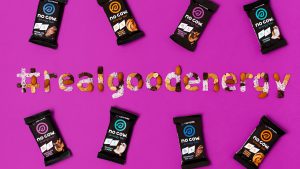 DENVER, Colo. – No Cow, the Denver-based makers of non-dairy, high-protein, low-sugar products such as bars and cookies, unveiled the launch of a new innovation – No Cow Energy Bars.
No Cow Energy Bars are packed with real ingredients like oats, nuts, and almond butters. A unique aspect of these bars is that unlike other Energy Bars on the market that can have as much as 20g of sugar per bar, No Cow skipped the sugar and, in its place, added 45mg of Coffee Bean Flour, a patented caffeine source that provides a sustainable energy that is the equivalent of a ½ cup of coffee. No Cow Energy Bars give you the burst, without the crash.
No Cow Energy Bars continue to follow the company's mission of making ready-to-eat high protein (12g of protein per serving), low sugar and non-dairy products. The energy bars are also gluten free, soy free & non-GMO, like all other No Cow products.
The new 50g Energy Bars come in four delicious flavors, Chocolate Sea Salt, Chocolate Peanut Butter, Coconut Almond and Chunky Peanut Butter. They are sold individually for the suggested retail price of $1.99 or in 12-packs for $23.88.
No Cow Energy Bars are available nationwide at NoCow.com, Amazon, The Vitamin Shoppe and GNC.
Daniel "D" Katz, No Cow founder, commented on the launch of No Cow Energy Bars: "I wanted to create an energy bar that wasn't just another candy bar in disguise. The No Cow Energy bar has 45mg of caffeine to give you seriously sustained energy without all that sugar."
About No Cow: 
No Cow was created by then 18-year old Daniel Katz in 2015 as part of his mission to redefine high-protein, low-sugar, dairy-free foods to fuel an active lifestyle. Made with simple ingredients like brown rice and pea proteins, No Cow Bars and Cookies are vegan, non-GMO, have just 1 gram of sugar and are free of gluten, dairy, lactose and soy. No Cow products are available at over 15,000 retail locations nationwide.