Nature to Culture Launches Shelf-Stable Paleo Pasta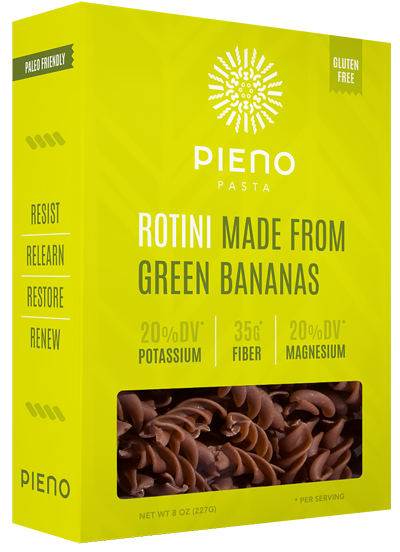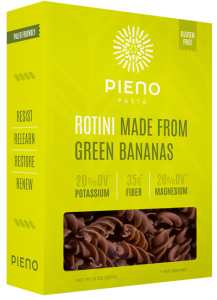 Boulder, Colo.– Pasta made with no grains or legumes, Pieno is the first shelf-stable paleo-friendly pasta to launch in the US market. Made from sustainably sourced green bananas, Pieno offers consumers a high-fiber, gut-friendly pasta with a wholesome taste and al dente bite.
"Green banana is the ideal base ingredient for a pasta," says Oscar Quintero, co-founder of Pieno. "Aside from helping farmers in reducing banana waste, it contains high levels of prebiotic fiber and no sugar. These are the reasons we fell in love with this miracle plant three years ago when we started working with green bananas."
The company has been able to gain positive traction at demos."The reaction from consumers is incredible," adds Otmaro Silva. "People are intrigued and amazed by the taste and texture of Pieno. It has no banana taste and it actually feels like pasta." The two cousins created Pieno, inspired by Italian values of life, family and pleasure associated with food.
With a clean, modern design and highlighting fiber, potassium and magnesium in a light green 8 ounce box, Pieno launched on Nov. 1 in Boulder at Lucky's Market and online at naturetoculture.us, where it can be shipped anywhere in the US.
About Nature to Culture INC.
Inspired by a connection to the land and farmers of the Andes, Nature to Culture was founded with the mission of creating original food products from sustainable food sources. The company, now based in Boulder, aims to challenge the natural food sector under their four pillars: Resist, Relearn, Restore and Renew.