High Road Ice Cream Announces Publix Pint Flavors and New Ice Cream Sandwiches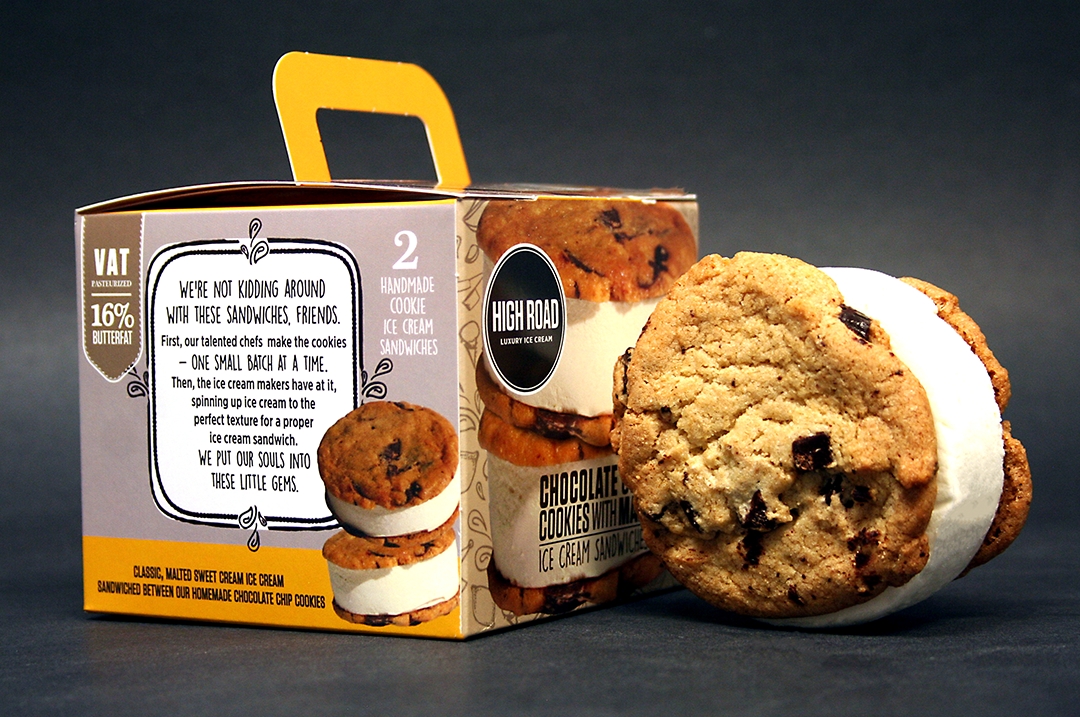 ATLANTA– High Road Ice Cream, Atlanta-based ice cream manufacturer founded by James Beard Award-winning chef Keith Schroeder, is announcing the release of three new pint flavors at Publix for the 2018 ice cream season. New flavors available at the retailer are:
Cinnamon Crumble – cinnamon ice cream with maple brown sugar swirl and cinnamon streusel. (lovingly called "the goo" by the R&D team)
Chocolate Chip Cookies and Cream – a spin on the classic flavor with chewy chocolate chip cookies and light salted sweet cream.
Peanut Butter Chocolate – a luxurious peanut butter ice cream with a chocolate caramel swirl.
The new pint flavors are a part of the overall 2018 retail reset, which brings back consumer favorites Caramel Pecan, Vanilla Bean, Fresh Mint Chip and Bourbon Burnt Sugar.
Along with the new pint flavors comes the debut of the company's ice cream sandwiches. The sandwiches are available in two flavors:
Chocolate Chip Cookies with Malt Ice Cream
Peanut Butter Cookies with Chocolate
The release of the novelty item represents the company's first non-pint retail item. With consumer interest in snacks and on-the-go treats steadily increasing, the ice cream sandwich addresses an unmet need in the super-premium ice cream category.
"As with any of our products, we took a very thoughtful and scientific approach to the development process for the sandwiches," stated Rebecca Haynes, Research and Development Manager at High Road. "The size of the ice cream puck allows for rapid freezing while maintaining the integrity of our ice cream. We also tested a few dozen cookie recipes to achieve the formula that performed the best when frozen."
This approach to R&D is not new for the company. Each year, the all-chef product team go through rounds of flavor development to land on the specific set of retail flavors for the year. This year includes a total of nine new pint flavors and three new ice cream sandwiches.
"Our team knocked it out of the park this year," remarked Keith Schroeder. "The full 2018 product line is a trip around the world – hitting all the highlights along the way. And all trends aside, these ice cream sandwiches are sure to knock your socks off."
About High Road Craft Ice Cream, Inc.
Founded in 2010, High Road Craft Ice Cream is America's fastest growing independent ice cream manufacturer. The company produces super-premium frozen dessert products for retail and foodservice, both branded and private label. High Road operates out of a 75,000 square-foot, SQF Level III manufacturing plant in Marietta, Georgia.