Hammond's Releases Seasonal Candies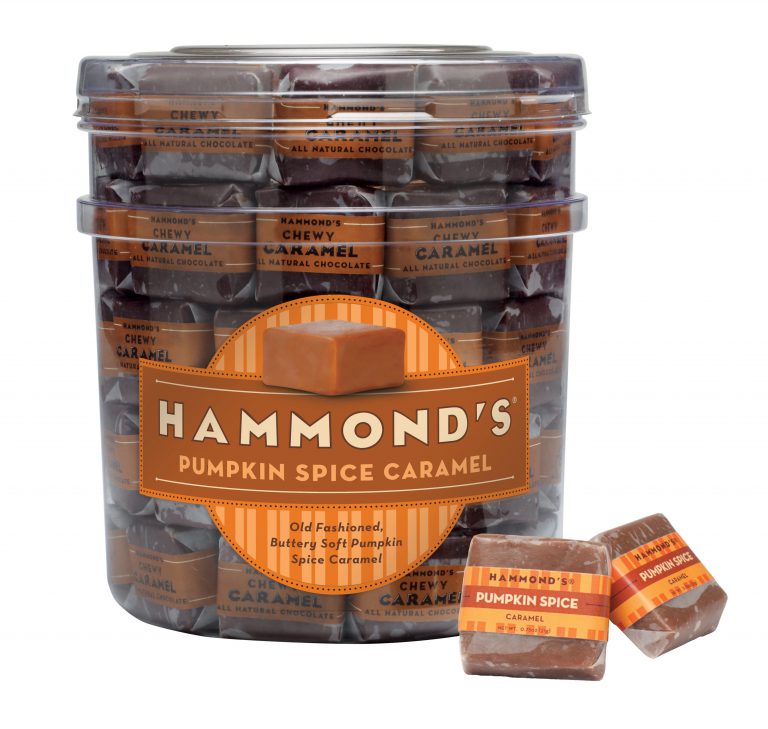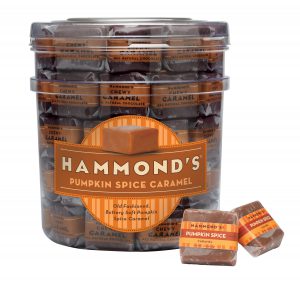 DENVER — Hammond's Brands, the parent company of Hammond's Candies and Old Dominion Peanut Company, has brought back their popular collection of fall-inspired treats boasting flavors like candy corn and pumpkin spice. With the start of the season just over a week away, now is the perfect time to stock up on these fall favorites.
The fall collection includes Halloween Candy Corn Crunch Popcorn (MSRP $3.95), Pumpkin Spice Caramels (MSRP $0.95 each), and an Assorted Halloween Lollipop Display featuring three flavors of 1 oz. lollipops: Black & Orange, Sour Grape and Candy Corn (MSRP $2.95 each).
"Consumers love the festive look and taste of our fall-themed sweets," said Andrew Whisler, Hammond's Executive Vice President of Marketing and Business Development. "As soon as the season hits, so do their cravings for flavors like pumpkin spice, and stores have a great opportunity to capitalize on that trend with Hammond's."
"With Halloween on the horizon, it's hard to ignore your sweet tooth," added Andrew Schuman, President & CEO. "Shoppers can't help but give into their cravings when they see the fun, seasonal flavors of their Hammond's favorites."
Hammond's Brands is now shipping these exclusive fall treats. Place your order today by calling 1-800-CANDY-99 (1-800-226-3999).
About Hammond's
Hammond's Candies began delighting candy lovers with artisan candy canes, beautifully spun ribbon candy, and larger-than-life lollipops when it was founded by the Hammond family in 1920, making it Colorado's favorite handmade confectioner for decades. In 2007, the company became the Hammond's that it is today through its acquisition by current President and CEO Andrew Schuman, growing from a much-loved, local candy company to a leading gourmet sweet provider with national regard (and has doubled the number of employees). Since then, Hammond's has gone on to acquire such companies as McCraw's Candies in 2010 and Old Dominion Peanut Company in 2012 as well as to gain impressive recognitions for their brand packaging and product innovation.
Follow Hammond's Candies on Facebook at http://www.facebook.com/hammondscandies and on Instagram at http://instagram.com/hammondscandies to stay up to date on their latest releases. More information is also available at www.hammondscandies.com or by calling 1-800-CANDY-99 (1-800-226-3999).