Green Giant Launches Cauliflower Pizza Crusts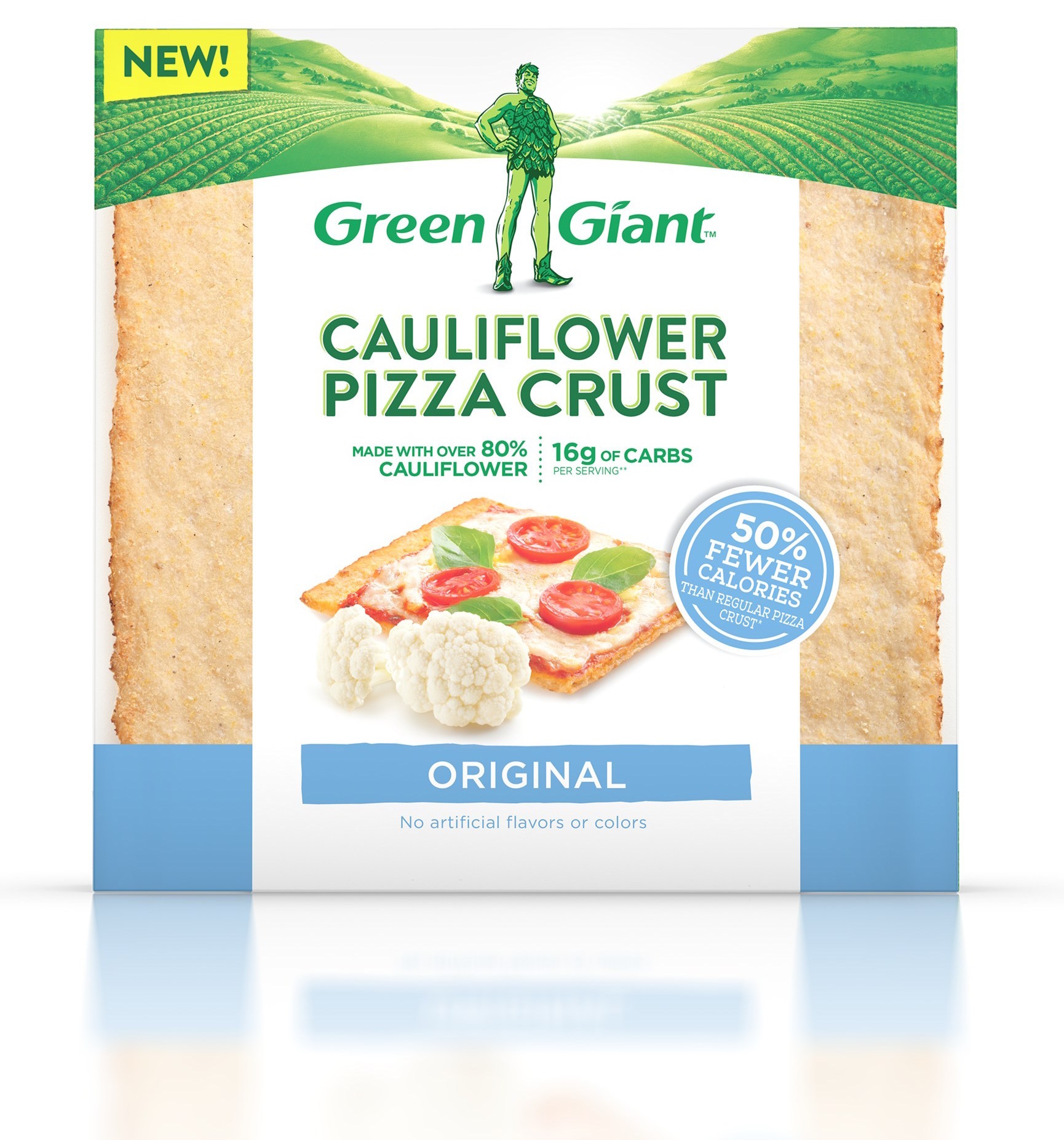 PARSIPPANY, N.J. — Green Giant announced today that its highly-anticipated Green Giant Cauliflower Pizza Crusts, the newest addition to the award-winning Green Giant Veggie Swap-Ins™ line, will roll out to grocers timed to National Pizza Month (October). The veggie-packed crusts, available in Original and Tuscan styles, boast half the calories of a traditional ready-to-bake pizza crust and are made with over 80% cauliflower.
Green Giant Cauliflower Pizza Crusts (MSRP $4.99) are a great alternative to traditional pizza crusts, offering consumers fewer calories per serving while adding veggies to their meal. Each package includes four servings, and goes from freezer to table in 20 minutes.
"We're constantly challenging ourselves to find new and convenient ways to add more vegetables to traditional American meals," said Jordan Greenberg, Vice President & General Manager, Green Giant. "Over the past few years, Green Giant's frozen innovations have become highly sought-after by consumers because they are simple, delicious and easy to prepare. Green Giant Cauliflower Pizza Crusts are the natural next step in the evolution of our Veggie Swap-Ins line and we're thrilled to offer a delicious product that is packed with over 80% cauliflower."
Each Green Giant Cauliflower Pizza Crust is vegan and made with real, simple ingredients and no artificial flavors or colors. Green Giant Cauliflower Pizza Crusts offer families a ready-to-bake convenience with no prep work and minimal food waste.
About Green Giant
Green Giant® has been helping families find new ways to enjoy vegetables picked at the peak of perfection® for over 100 years. Through the years, the iconic Green Giant brand has introduced innovative products and become synonymous with delicious and high-quality vegetables for families. Most recently, the Green Giant brand's launch of its convenient and award-winning Veggie Swap-InsTM line, which includes Green Giant Riced Veggies, Green Giant Veggie Tots, Green Giant Mashed Cauliflower and Green Giant Veggie SpiralsTM, has reinvigorated the frozen vegetable category.