Fresh Express Launches Sauté Kits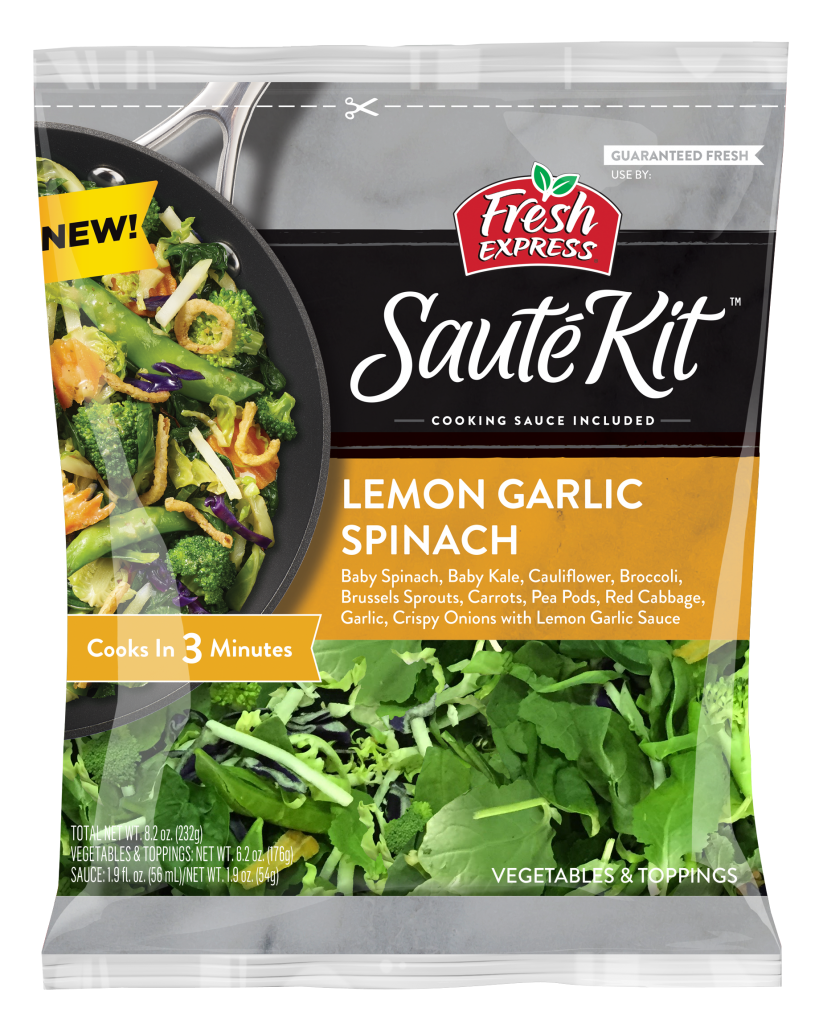 ORLANDO, Fla. — Fresh Express, the brand that pioneered the retail packaged salad category, announced today the launch of Sauté Kits, a delicious, chef-inspired hot vegetable dish ready in under three minutes. Available in four varieties, Fresh Express Sauté Kits let consumers choose their own adventure by offering a blend of exciting, fresh vegetables along with delicious sauces like lemon garlic, teriyaki, lemon pesto and apple cider in a range of savory and complementary flavor combinations. The launch of Sauté Kits fills a void for consumers who find vegetables to be routine, unexciting and lacking flavor due to time constraints or being intimidated to cook vegetables themselves.
"Our Fresh Express Sauté Kits are chef tested and approved to ensure that consumers will have the exciting, flavorful sautéed vegetables that they typically only find in restaurants in their homes," stated Michael Golderman, Marketing Brand Leader for Fresh Express. "Fresh Express prides itself on the foundation of freshness, quality, value and convenience, all pillars that will make our Fresh Express Sauté Kits a must-have for people looking for hassle-free celebrity chef-quality meals in minutes."
Whether sautéing with shrimp or pairing with chicken, Fresh Express Sauté Kits make it easier than ever to eat more flavorful, fresh cooked vegetables, offering an easy way to create hot meals the whole family will enjoy. The adventure starts here.
Beginning in early May 2018, Fresh Express Sauté Kits will be available at retailers nationwide at a suggested retail price of $3.99. For more information and delicious recipe inspiration, visit www.freshexpress.com.
About Fresh Express
Fresh Express is the brand leader in Value Added Salads and is dedicated to providing consumers with healthy, convenient ready-to-eat salads, leafy greens, vegetables and fruits. With the invention of its special Keep Crisp bag in the 1980s, Fresh Express pioneered the retail packaged salad category and was the first to make them available to grocery stores nationwide. Today, Fresh Express fresh salads come in more than 150 different varieties offering exciting new flavors and convenient new ways to meet the daily dietary requirements for both conventional and organic fresh produce. More than 20 million consumers each week enjoy healthy, convenient ready-to-eat Fresh Express salads, spinach, vegetables and juicing greens. For more information, visit www.FreshExpress.com.