Crafty Counter Expands Distribution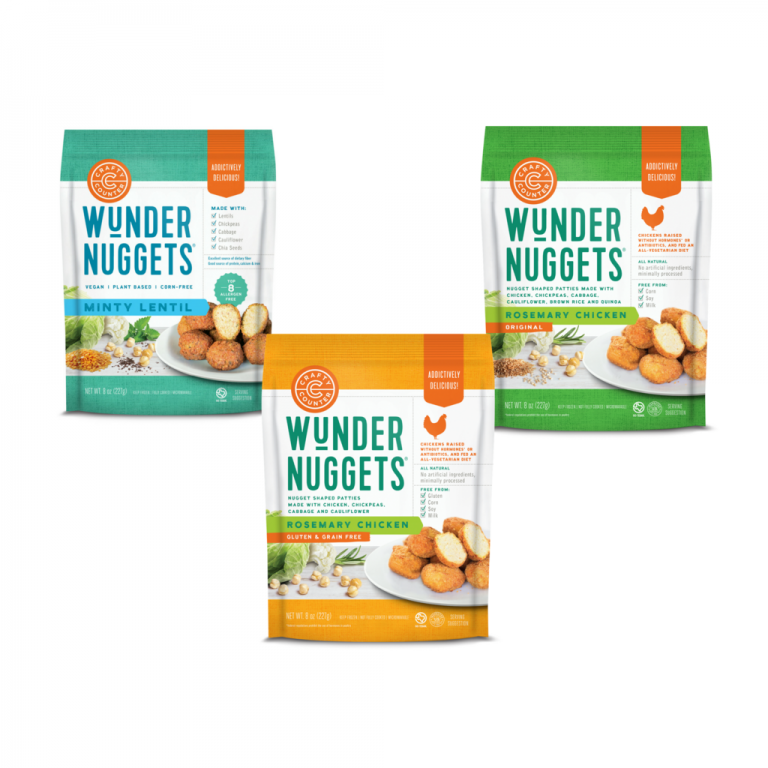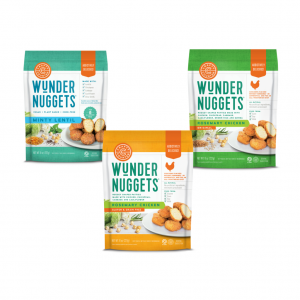 AUSTIN, Texas — The trend of providing healthy substitutes to childhood classics is taken to a whole new level with the launch of Wundernuggets from Crafty Counter. This Austin based food startup has recently launched their signature product Wundernuggets into all locations of Central Market, the upscale grocery chain owned by HEB. Some other stores that shelf wundernuggets in their frozen grocery aisles are select locations of Natural Grocers, Wheatsville, and some natural and independent grocery stores across, TX, AR, LA, and OK.
Wundernuggets were born of a mother's heroic desire to have healthy, tasty and convenient food options available for her family, particularly on days when she just needed a break from cooking.
"According to recent studies, one in every four Americans wants to eat more vegetables, and we want to cater those consumers, by providing snacks and meals that taste amazing and still include a variety of proteins (poultry and plant based), vegetables and whole grains," said Founder & CEO, Hema Reddy.
Crafty Counter started as a local Austin only business, at the local farmers market and select specialty stores in Austin, and direct delivery to local Austinites over their eCommerce channel, and quickly found phenomenal consumer response and raving reviews from families and individuals on the lookout for convenient tasty snacks with a well balanced nutrition profile. This early success prompted Hema to target a regional launch in stores across the southwest region.
Hema continues, "We want to bring innovation to the nuggets category and make it exciting and fun!"
Available in three unique flavors, Original Rosemary Chicken, and Gluten &
Grain Free Rosemary Chicken, and (Vegan) Mighty Lentil, they each have only a few simple and familiar ingredients that are free from any artificial flavors, preservatives, or coloring.
The Original Rosemary Chicken is a delicious blend of chicken, fresh chickpeas (not canned), whole quinoa, cabbage & cauliflower and whole grain brown rice seasoned with the aromatic rosemary, cumin and seasonings.
Rosemary Chicken (Gluten & Grain Free) is as simple as it is delicious and has the goodness of the Original Rosemary Chicken Wundernuggets, but without the quinoa and brown rice and free of all top 8 allergens.
Minty Lentil is the 100% plant based vegan free of all top 8 allergens! It contains fresh lentils (never canned, chickpeas (never canned), cabbage & cauliflower and super grain chia seeds with a touch of mint and cumin.
All three SKUs sport bold flavor forward finish, and provide an unduplicated experience to the consumer.
Crafty Counter invites attendees to stop by Booth 6520 to experience their unique products at the Natural Products Expo East that takes place from September 13-15 at the Baltimore Convention Center located at 1 W Pratt St. Baltimore, MD 21201.
About Crafty Counter
Crafty Counter is on a mission to innovate in foods that are family favorites and make them nutritionally rich with a strong emphasis on taste and texture. They are keenly focused on flexitarian diets which is a rising trend now in America, where consumers want to include more plant based foods and vegetables in their meals, but not quite ready to give up eating poultry or animal proteins yet. With easy to prepare foods like Wundernuggets, they aim to deliver on their belief that each bite should have the essentials of a whole meal. All Crafty Counter products are soy and corn free, with two of their SKUs free of all top 8 allergens. Wundernuggets are sold through natural, specialty retailers across Texas and nearby states. For more information, please visit www.craftycounter.com.