Cholula Hot Sauce Launches Sweet Habanero Flavor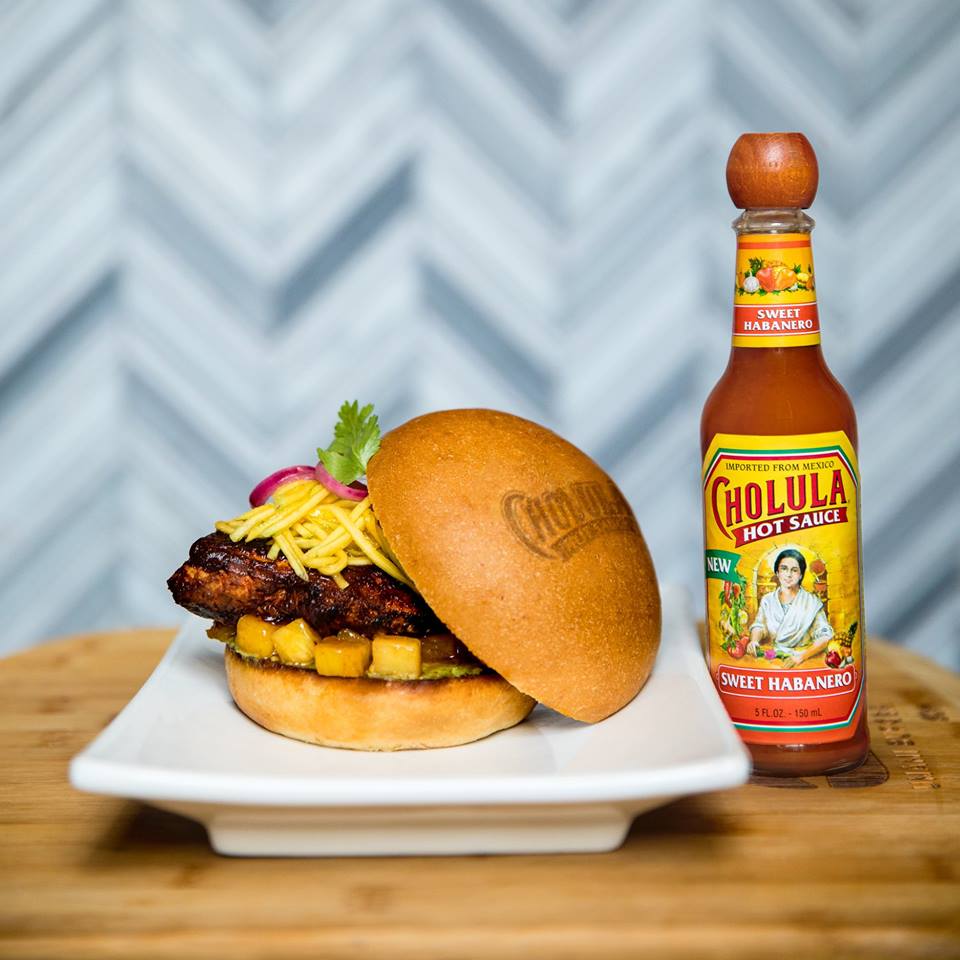 JERSEY CITY, N.J. — Cholula Hot Sauce today released Cholula Sweet Habanero, its hottest flavor to date, in a nod to fans asking their favorite hot sauce brand to satisfy their sweet heat tooth. The newest extension from Cholula offers a flavorful combination of sweetness derived from the pepper's natural fruity flavors with hints of pineapple, garlic and other spices for an added kick of heat.
"We know our passionate fans continue to be the secret ingredient to our brand's success," said Sharon Nevins, head of marketing at The Cholula Food Company. "This was another opportunity to thank them for their support and add another incredible flavor to our portfolio. We're very excited to offer Cholula Sweet Habanero as a mainstay on the kitchen table."
To celebrate the launch of the new flavor, Cholula Hot Sauce teamed up with another fan favorite, Umami Burger, to create a secret menu item – the "Sweet Habanero" Chick-Me-Out Burger. The limited-time offering created to complement the Cholula Sweet Habanero flavor release marks Umami's first-ever grilled chicken sandwich. People can try this fan first simply by asking for the "Sweet Habanero" Chick-Me-Out Burger at Umami Burger locations in New York, Los Angeles and Chicago.
"I knew I had to think outside the box to build a craveable and innovative dish that would highlight such a unique product," said Chef Martin Heierling, Chief Culinary Officer of sbe, a global lifestyle hospitality company and Umami Burger's majority shareholder. "The sweet flavors inspired me to create our first grilled chicken menu item – The 'Sweet Habanero' Chick-Me-Out Burger – which features an array of colorful and flavorful ingredients. A combination of Adobo marinated grilled chicken breast, smashed avocado, pickled red onions, lime and green mango slaw, and charred pineapple, make it the perfect marriage of flavor and heat. It's something we think our fans will love."
Cholula Sweet Habanero first hit the scene last summer when the brand's online society of fans – the Order of Cholula – requested a product that could maintain great taste while delivering sweetness with an extra kick of heat. Cholula answered the call in a small batch offering for the first 1,000 members of the society. The national release of Cholula® Sweet Habanero is in response to the fans who were so enamored with the flavor they demanded it be brought back permanently and released nationwide.
Cholula Sweet Habanero best compliments dishes like fish, chicken and soups, and joins Cholula's existing flavor line-up of Original, Green Pepper, Chipotle, Chili Lime and Chili Garlic. The new Cholula Sweet Habanero is available at select retailers nationwide or online at https://shop.cholula.com. For more information, be sure to follow @CholulaHotSauce Instagram and Twitter and join the Order of Cholula by visiting www.orderofcholula.com.
About Cholula
Cholula Hot Sauce is the flagship brand of The Cholula Food Company, a premium food distributor based in Jersey City, New Jersey. Cholula Hot Sauce is the delicious result of a recipe using a blend of peppers along with a creative mix of spices plus a rich Mexican heritage. The iconic wooden cap was selected to represent the true commitment to craftsmanship behind every product.
In addition to the original recipe, the product line includes four additional varieties – Chipotle, Green Pepper, Chili Garlic, Chili Lime and Sweet Habanero, which can be found in retail and in food service nationwide. For more information about Cholula Hot Sauce, check out www.cholula.com.
About Umami Burger
Founded in Los Angeles in 2009, Umami Burger has been named GQ's "Burger of the Year," Men's Journal's "Best Burger in America" and one of the "25 Most Innovative Consumer Brands of 2016" by Forbes' CircleUp25. Currently, Umami Burger has a total of 22 restaurants in California, New York, Illinois, Nevada and Japan with additional locations planned around the world. sbe, the leading lifestyle hospitality company that develops, manages and operates award-winning hospitality venues, is Umami Burger's majority shareholder. For more information on Umami Burger, please visit umamiburger.com or follow @umamiburger or #umamiburger on Facebook, Twitter and Instagram.