Buff Bake Announces Product and Marketing Rebrand Based on Simplicity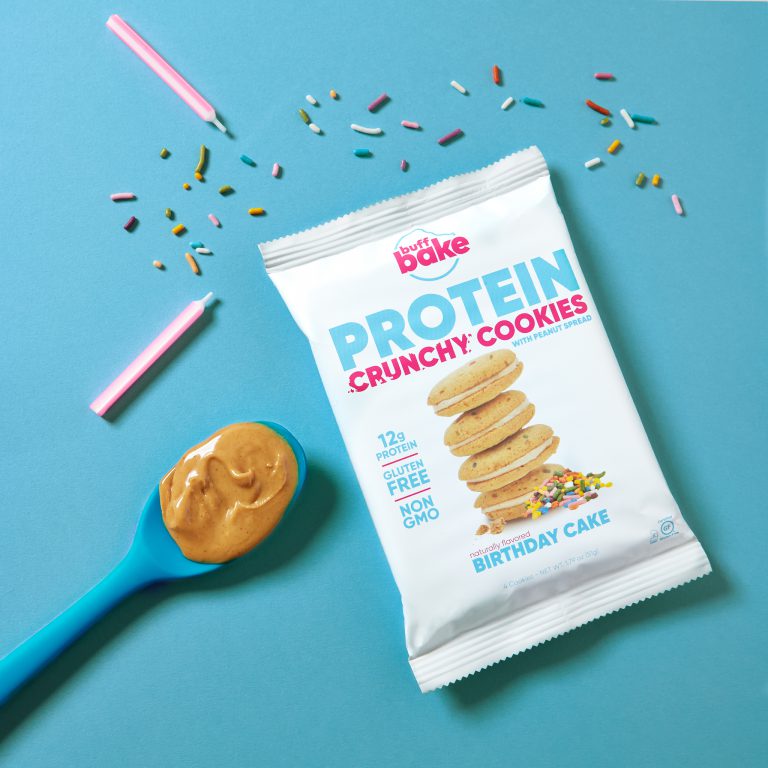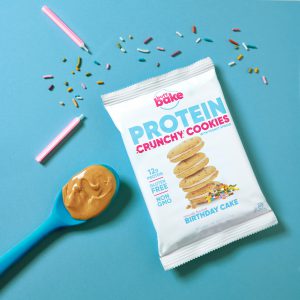 SANTA ANA, Calif. – Buff Bake, a proven leader in high protein, gluten free, cookies
and nut butters, today announced the launch of the brand's next stage – a focus on
simplicity in both product and design. The move is aimed to strengthen its market position
via increased product innovation, through simplifying the products' nutritional profile with
an emphasis on reduced sugar content (up to 30% on baked goods) and a cleaner mix of
fewer ingredients.
"Our goal is to help more people pursue what 'Buff' means to them.", said Chris Bernard,
CEO of Buff Bake. "Naturally, that inspires us to keep pushing to create benefit based
products through a simple ingredient mix without ever sacrificing taste or appeal."
A natural partner for the improved, cleaner product, the brand will also simplify its
packaging. Led by a premium matte white finish, the new design elements, including a
new logo, will make the product the hero – putting a clear emphasis on its great taste and
healthy benefits.
"We took a long hard look at our packaging, as it sits on the shelf today, and realized while
bright and fun, our message was getting lost in sea of over designed elements, saturated
colors, and nutritional claims." said Bernard on the brands' holistic view on its future. "Just
like the product, we needed to simplify."
Having earned the respect of the health and fitness community, Buff Bake is ready to
increase its appeal and deliver on the demands of an increasingly ingredient-conscious
public through a variety of natural and conventional grocers and convenience accounts
like 7- Eleven, Safeway Albertsons, Publix, Wegman's, Sprouts, Whole Foods and more.
About Buff Bake
In 2014, frustrated with a lack of variety of delicious, high protein snacks on the market, Buff
Bake took to the kitchen to create a line of products that used clean, all natural ingredients
to fill this missing void.
Since then, they have created the best version of our favorite snacks, by removing the bad
and replacing it with the benefits of high protein, less sugar, and clean ingredients that put
taste before all else.
Driven by innovation, Buff Bake, now available in 7,000 retails stores nationwide, will
continue to create better-for-you protein snacks that provide your body with the fuel it
needs for any activity. On a hike, after the gym, or with your morning cup of coffee. Buff
Bake truly is Fuel for All, with a quality your entire family can count on.