Blackberry Patch Launches Satsuma Orange Product Line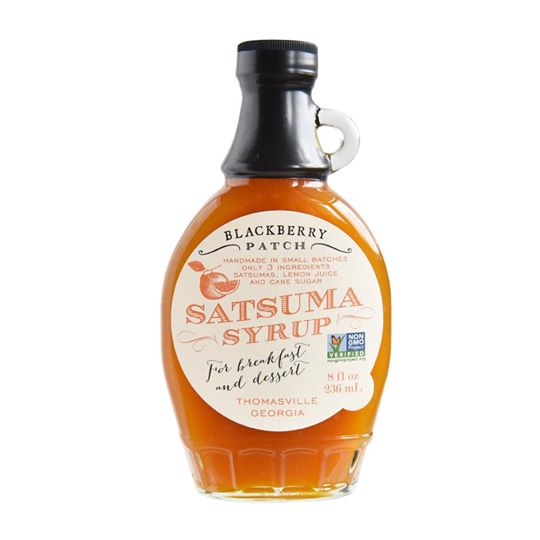 THOMASVILLE, Ga. — Blackberry Patch is proud to welcome a vibrant new citrus variety into the thirty-year-old company's family of fruit forward products – Satsuma Orange. Sourcing only the finest and freshest ingredients, Blackberry Patch found a natural fit in procuring the Satsumas from nearby Florida Georgia Citrus where the variety is grown, handpicked and freshly squeezed.
"While the fruit is native to Japan, many people are unaware that the variety has been grown in southern Georgia, our backyard, for almost a century," said Blackberry Patch CEO, Harry T. Jones. "With this new line we continue to use our time-tested techniques and focus on the most important ingredient – the heirloom citrus. Reducing food waste, we use the leftover juice and pulp to create perfectly sweet and balanced citrus syrups, jellies and cheese pairings guaranteed to introduce the variety into the marketplace in an entirely different way."
Possessing a rich sweet flavor, the Satsuma is an heirloom citrus variety. Blackberry Patch's Satsuma Orange products include:
Satsuma Jelly
Satsuma Pepper Jelly
Satsuma 3 Ingredient Syrup
Satsuma Classic Syrup
Satsuma Cane Vanilla Preserves for Cheese
Satsuma Pepper Preserves for Cheese
"With so few ingredients in our products, the quality of the fruit we use is paramount. One taste of the delicious Satsuma juice and we knew it would be a remarkable ingredient and would resonate with our audience," said President Randy Harvey.
Blackberry Patch products may be purchased nationwide at independent specialty food stores and regional stores including select Whole Foods Markets, Central Market, World Market, Cabela's and Sprouts Farmers Markets. The complete line of Blackberry Patch products as well as unique recipes may be viewed and purchased online at www.blackberrypatch.com
About Blackberry Patch
Blackberry Patch was founded in 1988 and today is owned & operated by two Thomasville, Georgia farmers seeking to provide unique, high quality, handmade fruit & sugar free syrups, jams and preserves, toppings, salsas, and cheese pairings to the specialty food market. With a commitment to stewardship, the company donates a portion of profits to support charities important to the Blackberry Patch family. For more information on the company and products, please visit blackberrypatch.com.