Bethany Hamilton Partners with Designer Protein to Promote Nutrition for Vitality, Health and Endurance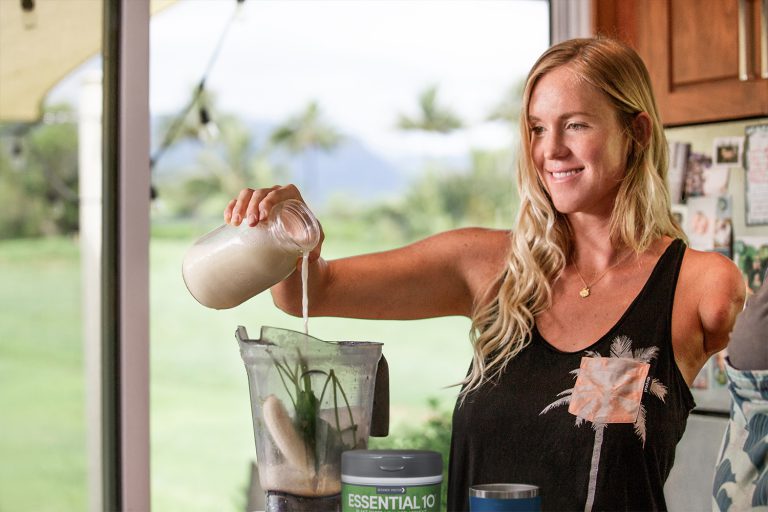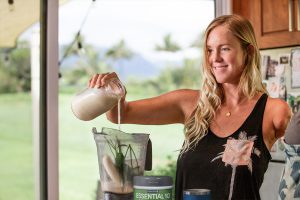 CARLSBAD, Calif. — Designer Protein, the trusted source for nutrient-filled protein powders, announces Bethany Hamilton as their Lead Ambassador for 2018/2019 calendar years and just released her Designed to be Fearless video. The professional surfer relies on Designer Protein during her rigorous training regimen to optimize energy, muscle health and recovery.
"I have been surfing competitively since I was a grom (kid)," noted Hamilton. "As I got older, I realized the value of balanced nutrition in training – and how essential protein is in maintaining a competitive edge. Working with Designer Protein has been awesome, as it fulfills my needs and lifestyle. I appreciate the clean ingredients of the company's products and the variety of protein types and flavors! I understand the importance of a well-balanced diet and I am stoked that I get to share this premium formulated product with others."
Hamilton received international attention following a 2003 shark attack which caused her to lose her left arm and ultimately inspired the movie, Soul Surfer.  Bethany is an overcomer as she is a world-class athlete, happily married mother of two, who continues to dominate the surf scene, despite physical challenges. Beyond that, Bethany is a motivational speaker, a survivor, a fighter, an encourager and quite the influencer.
"Bethany is well past the events that defined her in her adolescence," stated Paul Pruett, CEO of Designer Protein. "She is an inspiring athlete based purely on her physical prowess, determination and incomparable abilities. Bethany lives an active, healthy lifestyle that focuses on making a positive difference. She is designed to be fearless. We couldn't think of a better person to represent our brand."
Hamilton values the breadth of protein sources provided by Designer Protein which offers best-in-class protein powder options for every diet including Gluten-free, Vegan, Paleo, and Keto. As a nursing mother, Hamilton prefers the plant-based Essential 10, which includes 22 grams of non-GMO pea protein and organic rice protein plus the equivalent antioxidant value of 10 servings of fruits and veggies to help support immune health. Essential 10 also contains 10 grams prebiotic vegetable fiber to satisfy hunger and support digestive health.
"My go-to morning shake includes Essential 10 Meal Replacement, which I blend with spinach, banana, unsweetened organic almond milk, flax seed and ice," adds Hamilton. "It's a perfect way to start the day feeling refreshed, healthy and energized."
Beyond training and surfing, Hamilton is promoting her book Be Unstoppable and Unstoppable Me and documentary film, UNSTOPPABLE: The Fearless Life of Bethany Hamilton.
About Designer Protein:
Designer Protein is the leading legacy brand in the sports and active nutrition category. Since introducing its flagship brand Designer Whey in 1993, the company focuses on creating the highest quality products for active lifestyles. Designer Protein was the first company to brand commercially instantize whey protein powder for the general consumer marketplace, a forerunner in promoting the removal of artificial ingredients, a pioneer of gluten-free protein powders, an advocate of kosher-certification, and now the first to create a protein that contains the benefits of both egg yolk and egg whites. Designer Protein exists to help consumers achieve their health and fitness goals with the most advanced products known to science.
About Bethany Hamilton
Bethany Hamilton has become a source of inspiration to millions through her story of determination, faith and hope. At the age of thirteen, Bethany lost her left arm to a 14-foot tiger shark, which seemed to end her career as a rising surf star.  One month after the attack, Bethany returned to the water and within 2 years had won her first National title. In 2007, she realized her dream of surfing professionally and since then her story has been told in a New York Times best-selling autobiography and in the 2011 film, SOUL SURFER. Bethany is involved in numerous charitable efforts, including her own foundation, Friends of Bethany, which reaches out to amputees and youth, encouraging a broken world by offering hope to overcome through Jesus Christ. Using her platform as a professional athlete to promote living a fit and healthy lifestyle, she authored the book BODY AND SOUL in 2014. Bethany's latest project, UNSTOPPABLE, a surf documentary which will showcase her as one of the best women surfers in the world, is set to release in 2018, accompanied by a photo book and a children's book. She is passionate about helping young women be unstoppable in life and faith, and is launching a new website and app this Fall for sharing content and facilitating connection. Her greatest joy is being a wife and mother, and she continues to touch and inspire lives globally as a professional surfer, and motivational speaker.