Ascent Launches Native Fuel Micellar Casein Protein Powder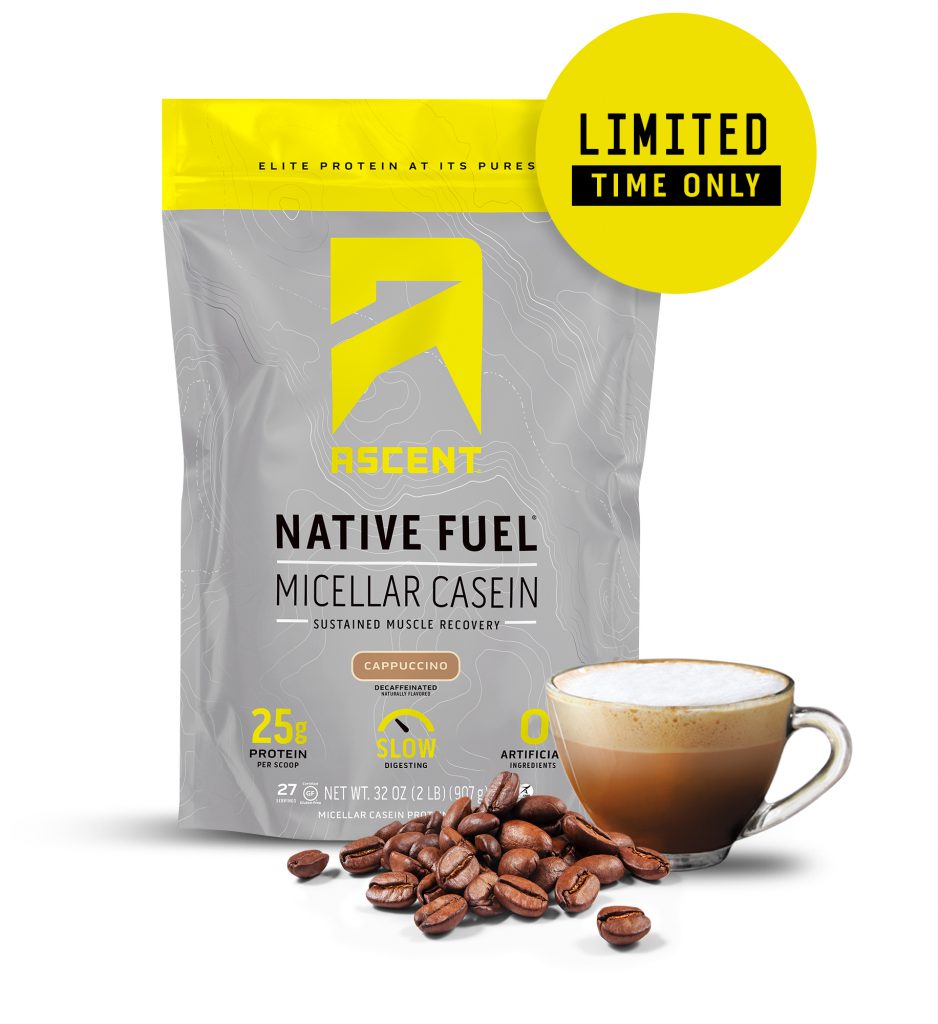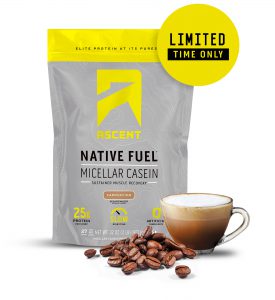 DENVER — Ascent, a sports nutrition company committed to helping athletes naturally improve their athletic performance, adds a new Cappuccino flavor to its family of Native Fuel Micellar Casein Protein Powders for a limited-time only, starting September 12, 2018.
Ascent Native Fuel™ Micellar Casein Protein Cappuccino is a clean, slow-digesting protein that supports hard-working athletes dedicated to their fitness and nutrition goals.Ascent uses only real food ingredients and no artificial flavors or sweeteners throughout its line of pre- and post-workout products. Ascent products are designed to aid health-conscious consumers improve their muscle growth and performance.
"Ascent fans have spoken and we listened. Since we launched the Cappuccino flavor in our whey protein line in November 2017, it has become a favorite among our consumers," said Paul Vraciu, general manager of Ascent Protein. "With the limited-time addition of Cappuccino to our Micellar Casein collection for Fall 2018, we can offer athletes a slow-digesting protein food source with the unique flavor profile our fans have come to love."
Micellar Casein is a slow-digesting protein that provides a slow and sustained release of amino acids for muscle recovery and rebuilding over an extended period of time. It is often consumed prior to sleep by athletes looking to prevent muscle loss, and promote muscle recovery and repair during periods of long rest. Each serving of Micellar Casein Cappuccino offers athletes 25 grams of protein, with no artificial ingredients.
Ascent Native Fuel Micellar Casein Protein is also available in Vanilla Bean and Chocolate flavors. The new Cappuccino flavor can be found for a limited time at gyms across the country, and online at www.ascentprotein.comand www.amazon.com, while supplies last.
About Ascent Protein
Ascent Native Fuel is the benchmark in protein purity and is The Official Sponsor of Hard Work™. Drawing from 30 years of experience making protein, Ascent only uses milk from trusted dairy farmers and filters the protein in its own facilities. Ascent uses zero artificial ingredients and avoids harmful steps such as "bleaching." Aligning with the admirable qualities in the athletes that Ascent serves — going that extra mile, completing an extra set and never backing down from a challenge – Ascent pushes for high-quality results, knowing they do not come without hard work. For more information, visit www.ascentprotein.com.