88 Acres Launches Limited Edition Winter Seed Butters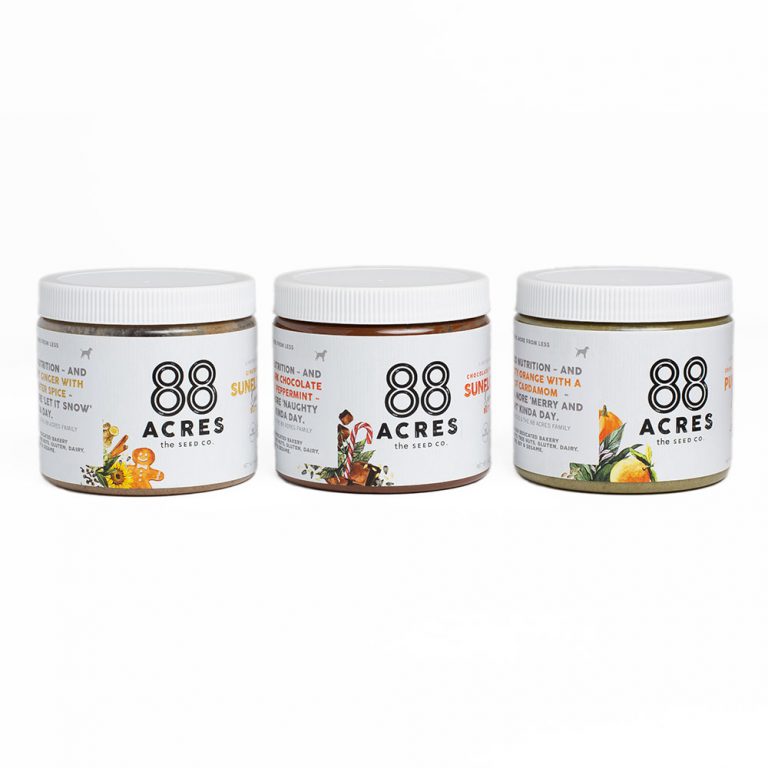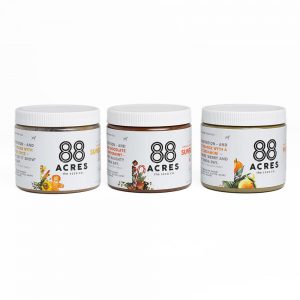 BOSTON— 88 Acres released their second line of limited-edition seed butters just in time for the holiday season. The flavorful seed-based spreads come in three varieties:
Dark Chocolate Peppermint Sunflower Seed Butter: Rich dark chocolate blended with frosty peppermint.
Gingerbread Sunflower Seed Butter: Roasted sunflower seeds infused with snappy ginger and warm winter spices including cinnamon and vanilla.
Orange Cardamom Pumpkin Seed Butter: Zesty orange pumpkin seed butter with a pinch of cardamom.
"In our kitchen, we're always experimenting with new recipes," said Nicole Ledoux, Co-Founder and CEO. "By simply adding a few of our favorite spices and ingredients from the pantry to our core line of seed butters, we created flavors that gave us that 'nostalgic New England Winter' feeling. We hope our customers are inspired to cook and bake with these new flavors during the holidays."
The winter seed butters are made with organic ingredients, are certified vegan, nut-free and gluten-free and contain no additives or preservatives.
The winter flavors will be available as individual jars or as a wrapped gift set on 88 Acres' e-commerce website 88acres.com until Feb. 14, 2019. The seed butters are packed in 14-ounce jars and have a shelf-life of 12 months. Both sunflower seed butters contain 5g of plant-based protein per serving while the pumpkin seed butter packs in 8g of protein per serving.
About 88 Acres
88 Acres crafts nutritious seed-based foods made with simple ingredients that everybody can enjoy. All 88 Acres foods are free of peanuts, tree nuts, gluten, dairy, eggs, soy and sesame.