Uncle Steve's Unveils New Look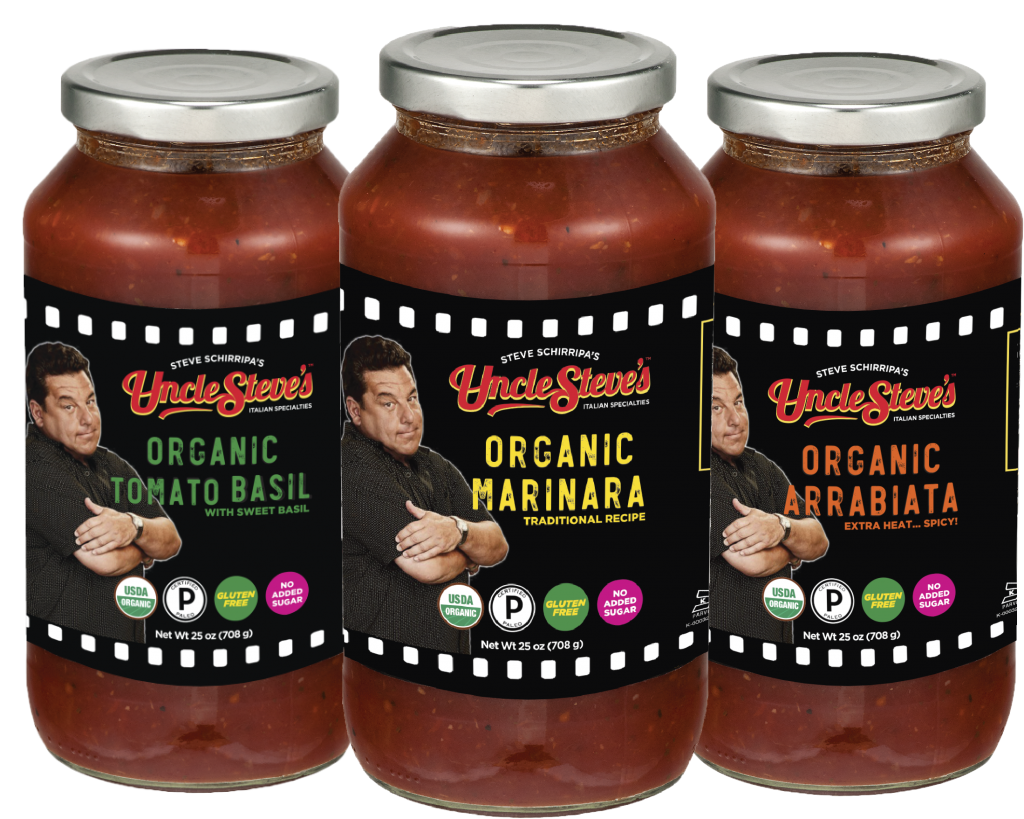 This week Brooklyn based Italian Specialties Group LLC will start shipping newly labeled jars of its Uncle Steve's tomato sauce to retailers and online merchandisers nationwide. Actor Steve Schirripa's signature tomato sauce will now have his photo on each jar.
"When we started this company I wanted to create the best tasting, cleanest products. The sauce wasn't about me, the guy from The Sopranos, it was about the product. Our customers have requested my picture on the jar repeatedly," said Schirripa, "so we've made the change."
"I also wanted to change the label because we are now Certified Paleo and it's important to have gluten free and no sugar added right on the front of every jar. My face is an extra bonus," quipped Schirripa.
Steve Schirripa can be seen Friday nights on CBS's Blue Bloods as Detective Anthony Abetemarco.
About Uncle Steve's
Uncle Steve's Italian Specialties was created by Schirripa in 2014. Each jar of tomato sauce is produced in small batches using imported organic whole Italian plum tomatoes, vegetables and spices. "Our products are USDA certified organic, gluten free, dairy free, vegan, kosher and contain no added sugar. With no GMOs, no harmful pesticides, and nothing artificial, you can be confident you are feeding your family not only great tasting products, but nourishing them as well." said Schirripa. "My mother cooked her sauce for many, many hours so the tomatoes were completely broken down. She never used puree and we don't take any shortcuts either."
Uncle Steve's is available in three flavors: Marinara, Tomato Basil and zesty Arrabiata. The brand is available at Whole Foods Market North East, ShopRite, Albertson's, Safeway, Stop 'n Shop and many other grocery and health food stores across the USA. For more information or to purchase by mail, go to www.UncleStevesNY.com