Ozery Bakery Unveils New Single-Serve Morning Round
TORONTO — Ozery Bakery, a family-owned bakery making superior quality bread from real, premium ingredients, will introduce Muesli Morning Rounds® Single Serve to the brand's category-leading Morning Rounds® assortment at Winter Fancy Food Show, Booth 587. This heart-healthy, portable snack is packed with five grams of protein per serving and uses naturally-sweet, sulfite-free apples and plump raisins in addition to a mixture of oats, flax seeds, sunflower seeds and other nutritious grains.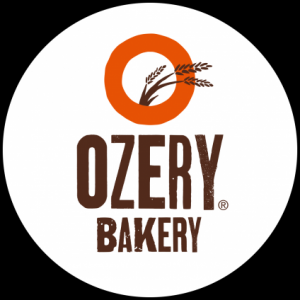 Adding convenience to a popular fan-favorite, the Muesli Morning Rounds® Single Serve is the first Ozery Bakery Morning Round to be offered in a single pack, joining the full-size packs including Cranberry Orange, Apple Cinnamon, Cinnamon & Raisin and Date & Chia. Inspired by the philosophy that you can eat delicious food and feel healthy, Ozery Bakery is passionate about never compromising taste for health – a key factor in the decision to use real fruits and grains and zero artificial flavors, colors, preservatives, additives or GMOs.
"We believe real food has a powerful impact on our health, which is why every single ingredient we use is handpicked and taste-tested by our team," said Alon Ozery. "With the growing desire for on-the-go breakfast and snack options, we're eager to introduce a single-serve Muesli option to give our customers a satisfying and healthy way to quickly curb their appetite."
The Winter Fancy Food Show will take place on January 22-24, 2017 at the Moscone Convention Center, located at 747 Howard St., San Francisco, California 94103. Ozery Bakery invites attendees to taste its products at Booth 587.
Muesli Morning Rounds Single Serve will hit stores in May 2017 for $.99. Ozery Bakery products are available at leading natural, specialty and grocery stores nationwide. For more information on the show, please visit www.specialtyfood.com (http://www.expowest.com/). For more information on Ozery Bakery, please visit http://ozerybakery.com/us-en/.
About Ozery Bakery
Ozery Bakery is a family-owned bakery founded on the promise to make superior quality bread from real, premium ingredients without compromise. Combining traditional methods, international influences, carefully selected ingredients and a modern sensibility, Ozery Bakery's fresh-baked, healthy bread fuels your life in a way that simply feels good. Ozery Bakery began as a sandwich shop Alon and his father, Al started in downtown Toronto. Soon, Guy joined in to help and a family business was born. Today, Alon and Guy manage the business together. To learn more about Ozery Bakery, please visit http://ozerybakery.com/ find us on Facebook (https://www.facebook.com/ozerybakery.pitabreak) and follow us on Twitter (https://twitter.com/OzeryBakery) and Instagram (https://www.instagram.com/ozerybakery/).