Nuttzo Launches Paleo Chocolate Power Fuel and New Packaging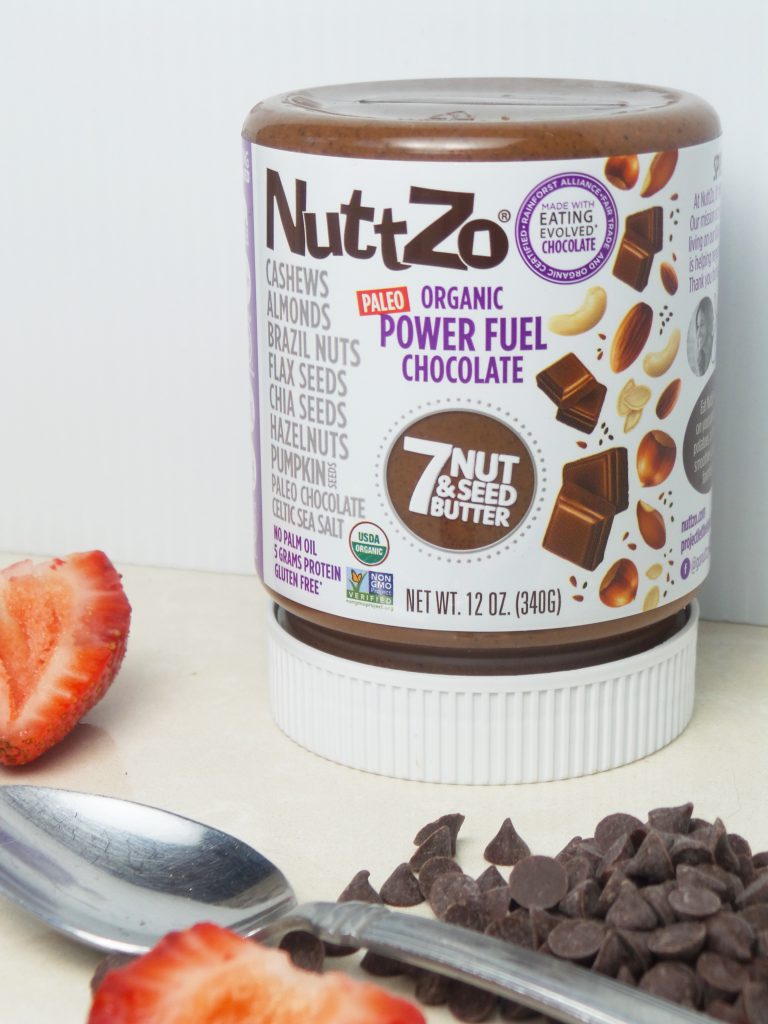 SAN DIEGO– NuttZo, the mom-made brand delivering the original multi-nut and seed butter, today announces its newest flavor, Paleo Chocolate Power Fuel, made with paleo-approved Eating Evolved Chocolate. To accompany this debut, NuttZo will be unveiling its newest packaging design.
The new NuttZo Paleo Chocolate Power Fuel delivers a chocolatey twist on NuttZo's most popular flavor, Power Fuel, using Rainforest Alliance Fair-Trade certified and paleo-approved chocolate from Eating Evolved combined with 100 percent USDA organic and non-GMO cashews, almonds, Brazil nuts, flax seeds, chia seeds, hazelnuts and pumpkin seeds. The sustainably-sourced butter offers an ideal source of protein (6 grams per serving), fiber, (3 grams per serving) omega-3s, and amino acids. While other nut butter brands use up to 21 grams of sugar, NuttZo Paleo Chocolate Power Fuel only has 2 grams of sugar per serving, sourced from paleo-approved coconuts. As with all NuttZo recipes, Paleo Chocolate Power Fuel is free of palm oil, gluten, soy, dairy and GMOs, making it vegan, vegetarian and paleo friendly.
NuttZo's freshly redesigned label uses transparent windows to reveal the variety of nuts and seeds that make the brand's line of products so unique. The new look makes it easier for fans to easily spot out the wealth of nutrients and benefits found in the jar as they shop the store shelves. Despite its updated look, NuttZo fans can rest assured that each butter's beloved blend remains the same.
"Paleo Chocolate Power Fuel offers a low-sugar, high-protein option ideal for those looking to satisfy their sweet tooth while maintaining a healthy diet. It's the perfect way to upgrade your traditional chocolate nut butter spread," said Danielle Dietz-LiVolsi, Founder and CEO of NuttZo. "There is nothing else like Paleo Chocolate Power Fuel! Our new Power Fuel blend is the only paleo-approved, chocolate multi-nut butter on the market and we can't wait for our fans old and new to fall in love with it."
NuttZo's Paleo Chocolate Power Fuel and its new packaging is available exclusively in Whole Foods nationwide at $13.39-$14.49 MSRP. The new packaging will continue to roll out at all NuttZo carriers such as Costco, ShopRite, Sprouts and Bristol Farms this summer. For more information on NuttZo and to find products near you, please visit www.NuttZo.com.
About NuttZo
NuttZo is a multi-nut and seed butter snack brand created by momprenuer Danielle Dietz-LiVolsi, who began making organic nut butters in her blender for her vitamin-deficient adopted son. Delivering a unique blend of seven nuts and seeds in five jarred flavors and three varieties of 2Go packets, NuttZo provides a complete source of Omega-3s, Amino Acids, proteins and healthy fats. Each nut and seed is sourced from farmers around the world to ensure an unparalleled standard of quality. NuttZo is certified WBENC & a B-Corp, donating portions of each sale to its sister nonprofit Project Left Behind, which benefits neglected and orphaned children around the world. Each NuttZo product is all-natural, GMO-project verified, gluten-free, palm oil-free, soy-free, refined-sugar free and BPA-free. For more information on NuttZo and to find products near you, please visit www.NuttZo.com