New Healthy Yogurt, Cascade Culture, Takes On Health And Taste
ISSAQUAH, WA– Attention healthy food seekers, Cascade Culture, a new probiotic yogurt, hits selected grocers in the Pacific Northwest this February!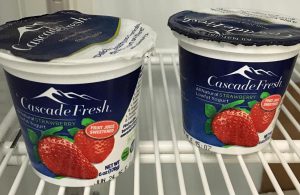 Cascade Culture is an artisan, all-natural yogurt, sweetened only with fruit juice with billions of eight varieties of probiotics to promote overall health. "By researching the best blends and cultures for optimal health in women, men, kids, and seniors, we have crafted a yogurt line that is about health first," said founder Kris Fuehr. "With the recent assortment of findings linking gut health to widespread benefits, people are looking to the 'food pharmacy' as their preferred source.
Because yogurt is a functional food, its live, active cultures foster a healthy microbiome for a more resilient system that creates an adaptable, symbiotic, live ecosystem. Cascade Cultures exists to make people more "prosilient" with eight selected culture varieties.
Based on a 30-year recipe, the makers of Cascade Culture yogurt have kept the popular taste profile and improved the health benefits with grass-fed milk along with an enhanced probiotic profile that contains billions of probiotics that are individually cultured in every cup, so when you open the cup you find live, undisturbed, active cultures.
To maximize the benefits of probiotics in a Cascade Culture yogurt cup, many dietitians recommend combining yogurt with your favorite prebiotic foods like bananas, oatmeal or legumes for a healthy gut and overall good health.
Issaquah-based "Wholesome Yogurt, Inc." now makes the yogurt using berries from farms in Washington and Oregon along with special fruit varieties from California. The company plans to expand distribution to selected markets this year.
Cascade Culture yogurt, "crafted for your health."